It was another family trip. This time round they decided to go somewhere nearer - Genting Highland. The kids went here before once when they are younger. But I doubt Aden still remembered. Here is the recap of my last Genting Trip

This time round, we took the Transtar Coach which is located at Lavender, walking distance from our place. Haha! Personally I feel that Transtar Coach is soooooo much better than Five Stars. Transtar Coach is so comfortable and cleaner in my own opinion. By the way, it was really saddening to travel with sickness. I was down with flu and slight fever on that day :(

Mini Entertainment for everyone of us.

It was around
6 hours
of bus ride. Luckily it have entertainments for the kids. If not Aden will be making noise all along. And luckily I had a panadol to control my sickness. Though I am still very sick.
We went on the
End of May
and I really didn't expect it to be so foggy and cold! Cause the other time I went was Early May, it was still sunny and humid. This time round, I am really freezing and worst I wore a shorts. HAHA! Cause I didn't expect the weather changes so much. Poor Aden vomited right after he alighted from the bus. He said he was feeling giddy :( Didn't expect him to have car sickness! No wonder he looks so down the moment he alighted from the bus.
I think the most irritating moment is to wait for the room. There are hundreds over rooms and so many counters yet we still have to wait for almost 2 hours for the rooms. Damn tiring.
Feeling so much better. Aden sitting on his luggage while waiting for our room.
While waiting for the rooms, My sister and I brought the kids to play around first. They were tired of waiting. Accompanied them playing their kiddy ride. Haha! When is the last time I hopped onto these kiddy ride? :P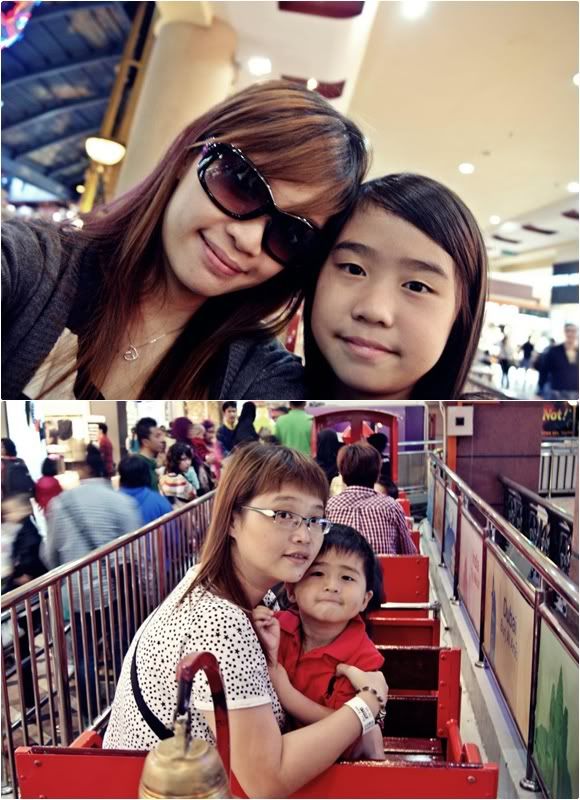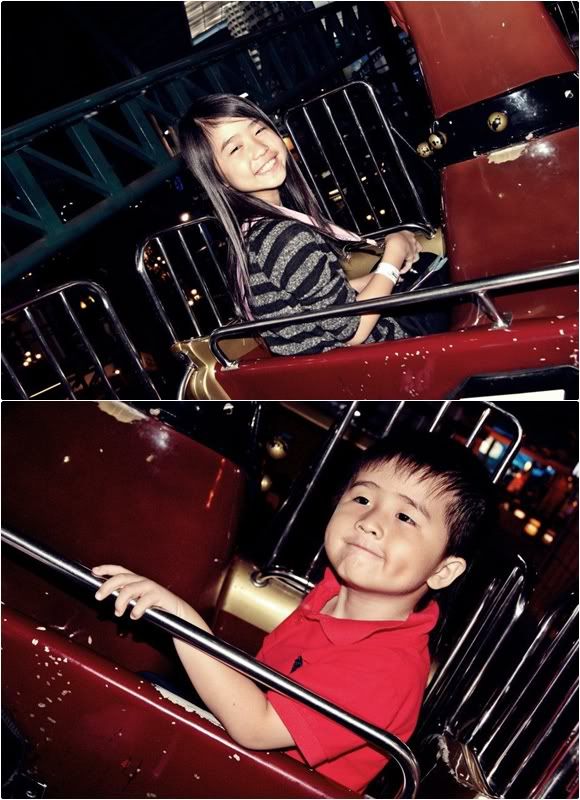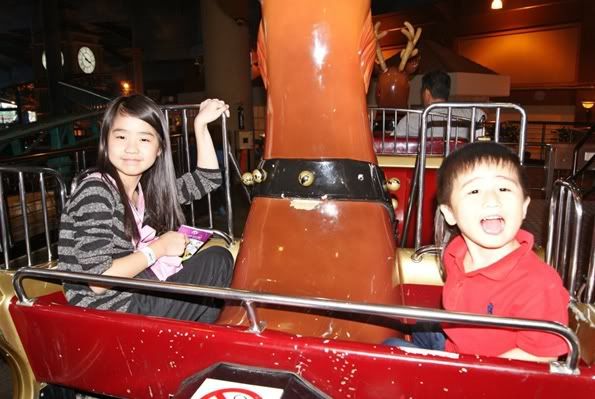 I feel that
Genting Highland
did not change at all. 10 years later when you visit here again, it will still remain the same. haha. If you went there before, you will probably understand what I am trying to say.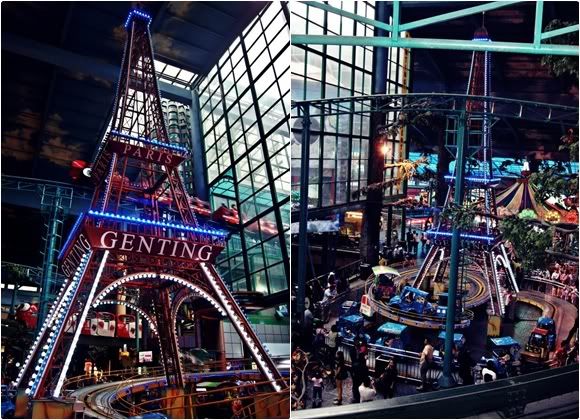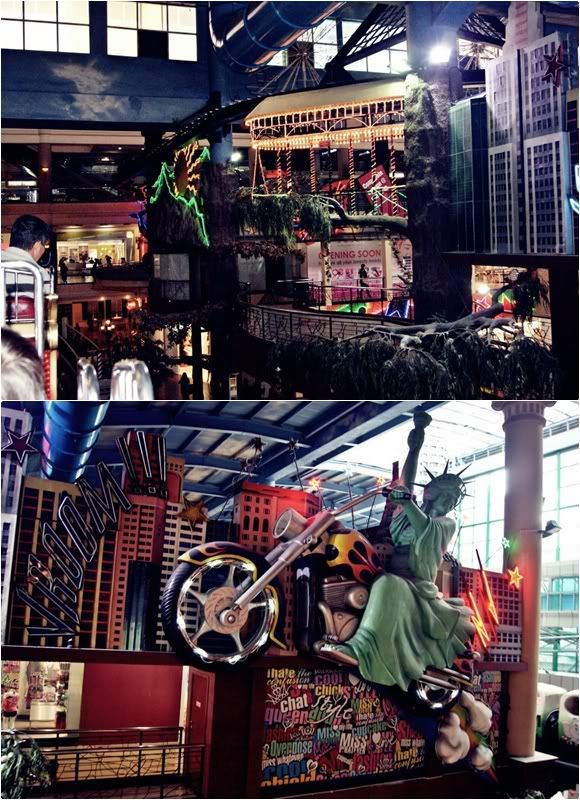 While queuing for this. Some of the kids are so mean. They just pushed and squeezed their way through while queuing up. Aden was so fed up.
Can you see the rest of the kids are trying to push their way through this small little queue here?
After this ride, we were told that we have already checked in. Met up with my mum and Jiefu before we proceed straight to the outdoor theme park as they closes at 5pm or 6pm. Barely have enough time due to the waiting for the hotel room =]
Insisted to take the map. As if he knows where he is right now. Lol
Proceed to
the Outdoor Theme Park
! Brrrr! I am freezing at that time already =]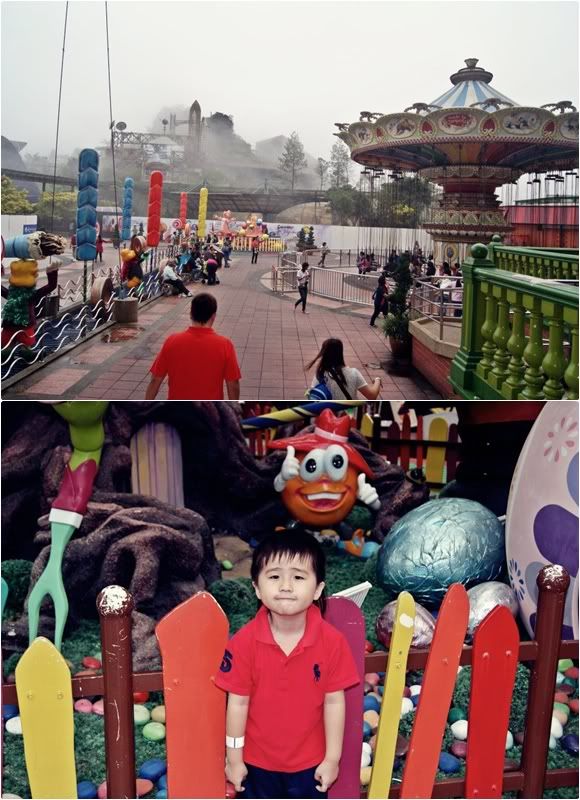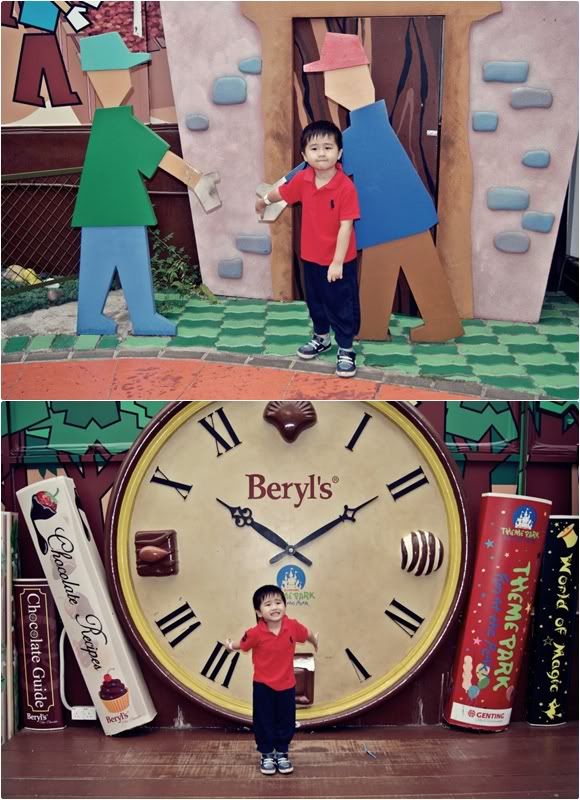 Aden and his tourist pictures! Lol
Accompanied Qien for this ride. This is the first time she takes this kind of adult ride. Haha! Surprised that she is actually okay with it. haha!
Spot us!
Spin the cup! Qien drags my mum and myself to play this. Let's spin and spin!
Look at Aden! HAHA! He looked so cute playing with this ride, isn't it? He actually played for a few times cause there were no one queuing. Lol.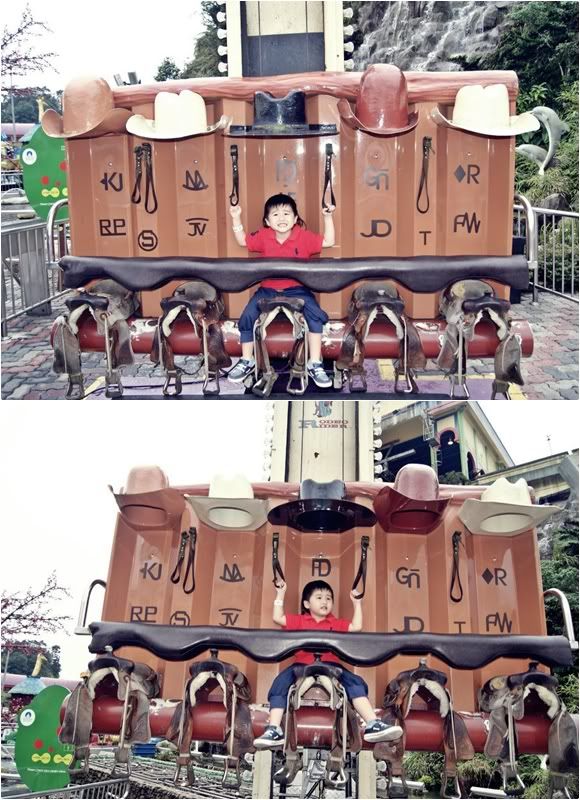 Shall let the pictures do all the talking now~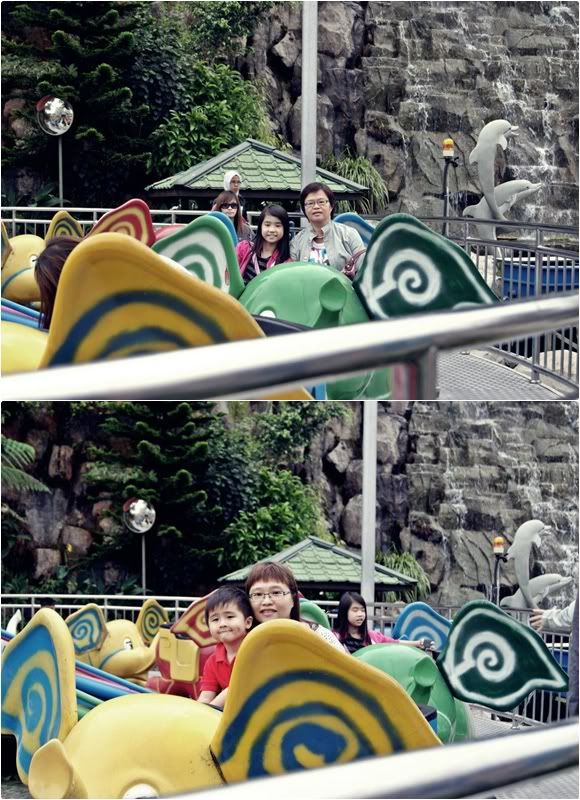 Aden wanted to play this. It look rather interesting...
Guess what? He is so lucky! He anyhow threw the balls in and he actually got himself a large caterpillar!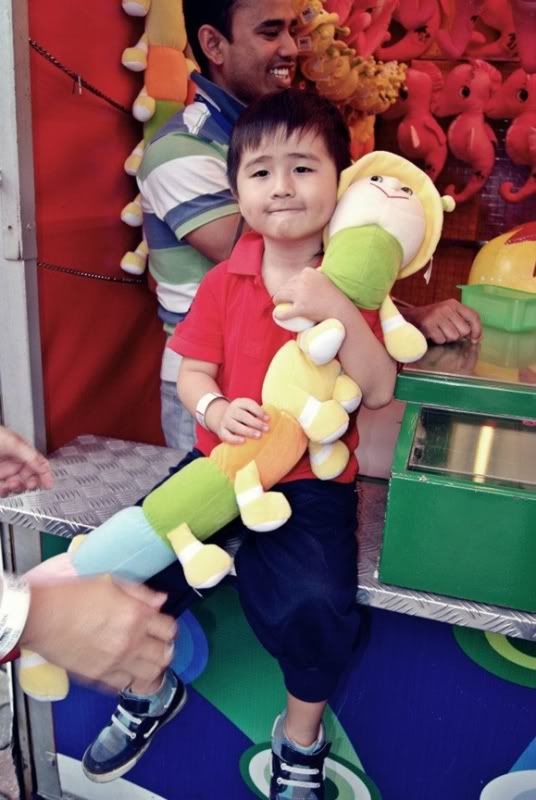 The caterpillar is so cute right!
Qien tried it too! But too bad, she did not manage to get anyhow. But still, Well Done! :D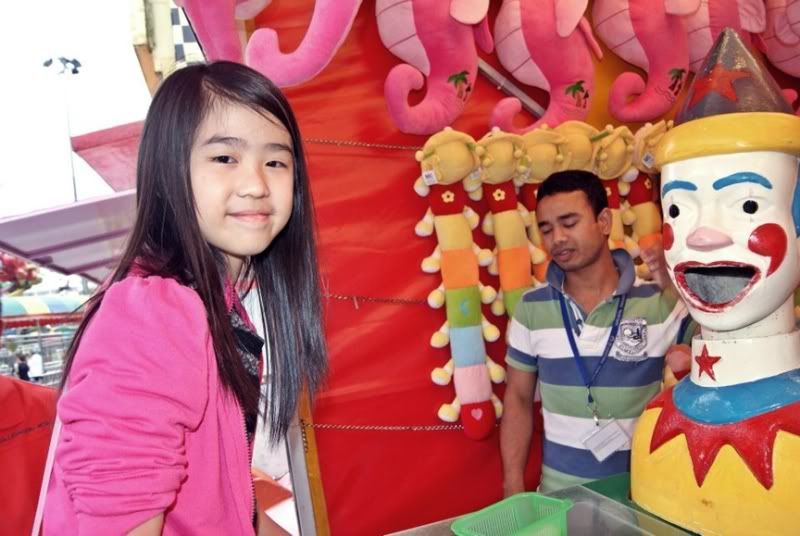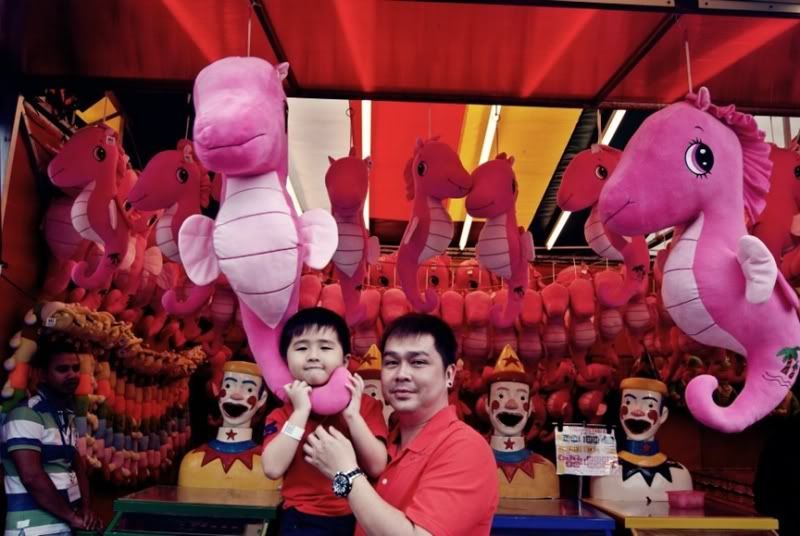 Both of them wanted to get ear muffs! In the end, they got it for them.
See how happy they were! It is their first ear muffs! hehe!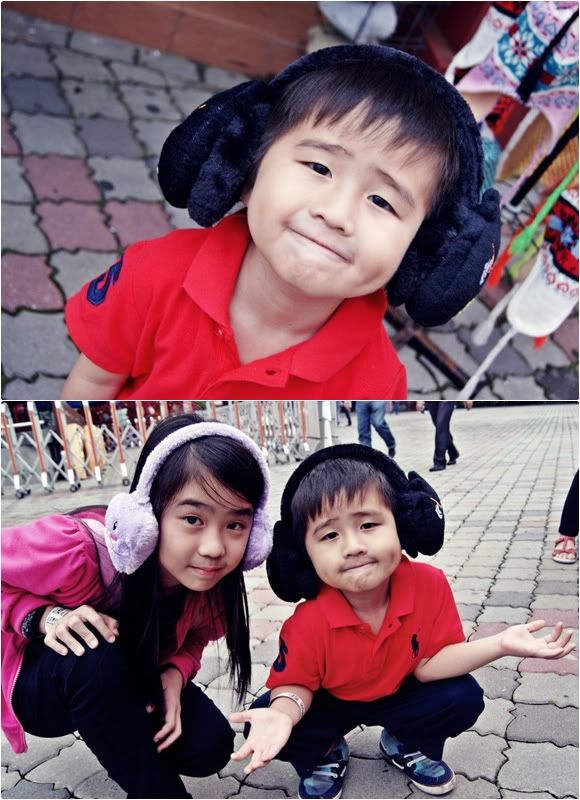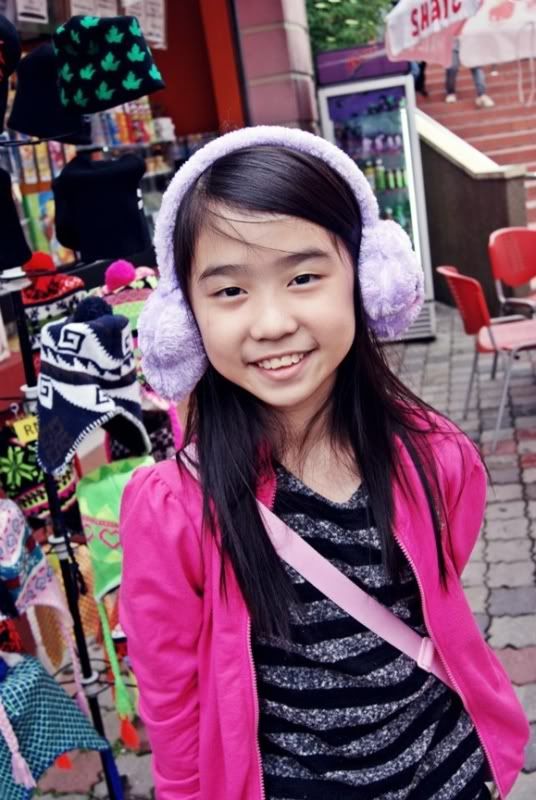 More tourist-phototaking!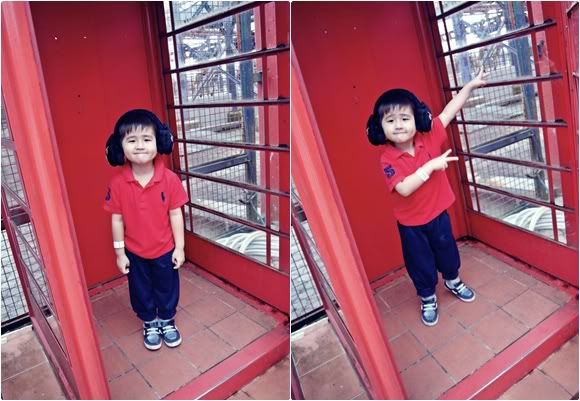 He and his mischievous action!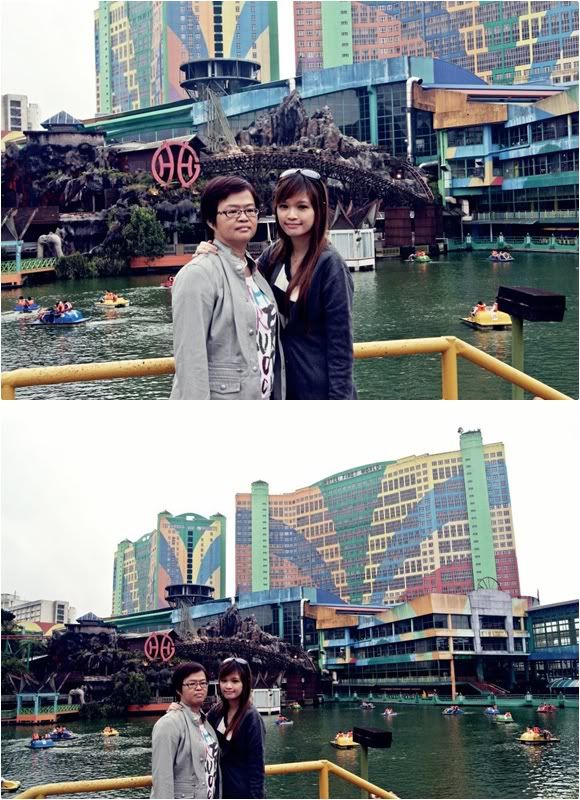 Our last outdoor ride before we went for the indoor one.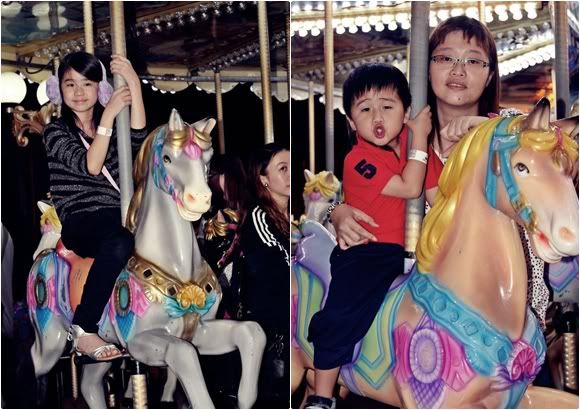 After that we went back hotel for a rest first, before we head out again for our dinner! Cause most of us were so tired already.
Our dinner
After our dinner, we went to shop and play around... We took the indoor rollar coaster ride, too bad, Aden is too short for it. hahaha!
Photo taken using my Iphone 4S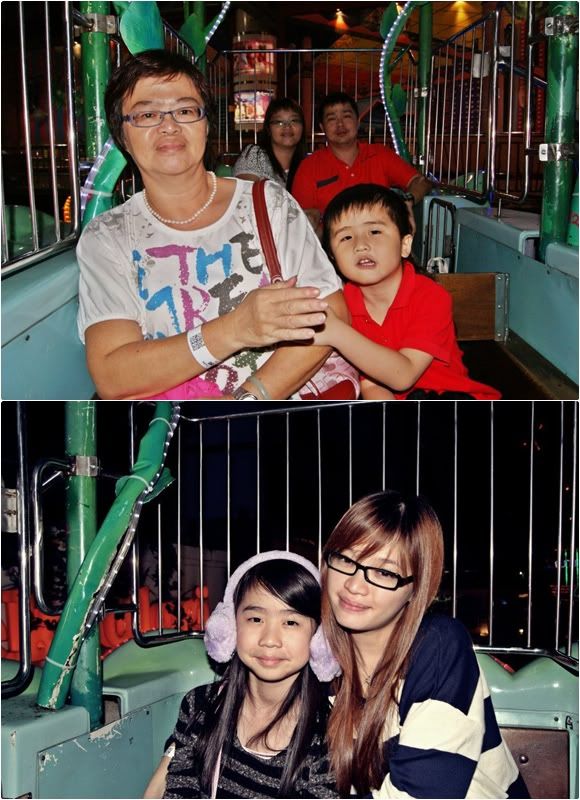 I changed into specs because my eyes are hurting me. Too dry already, I guess.
This lazy bum here, always asking when to go back to hotel and always complained that he is tired. He just simply sat down at anyhow whenever time allows. End up, his dad has to piggyback him. Lol.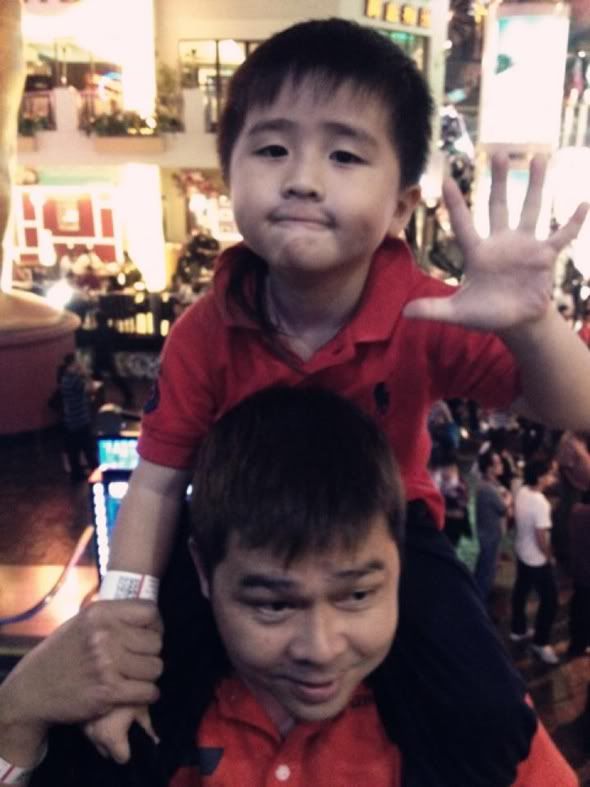 After that, we went back to hotel. I let my mum to go Casino with my Jiefu and Sister while I stayed in the hotel to look after the kids. At that point, I am already too tired and drowsy after eating the medicine. Feels so horrible.
Day 2: Making our way to KL
Luckily I feel so much better the next day. Perhaps lack of sleep. Last photo in Genting Highland and we will bid goodbye here. Happily proceed to KL for shopping spree! :D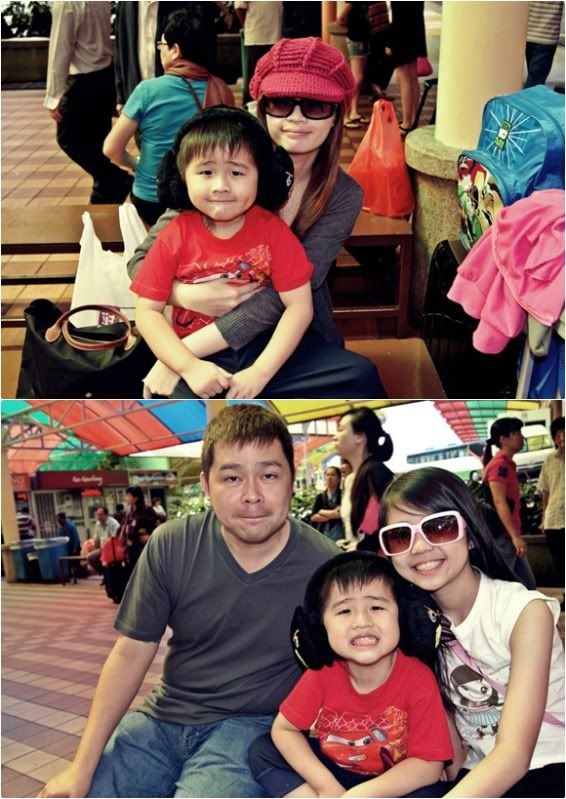 It took us around 2 hours or so for us to reach KL. We stayed in
Royale Bintang
, the location is excellent! All the shopping malls are all around! Don't have to take monorails or taxi at all! :)
There is our room...
Don't expect much. Overall the rooms are rather clean
After checked in, my jiefu's friends came to bring us around for some yummy food and shopping!
While waiting for them~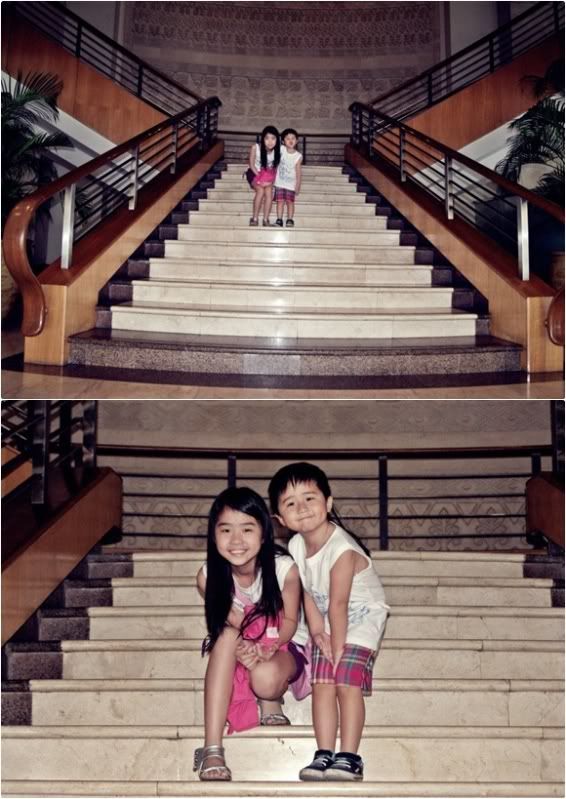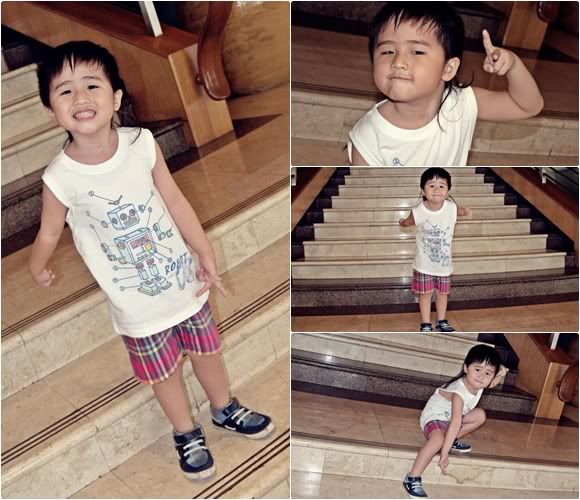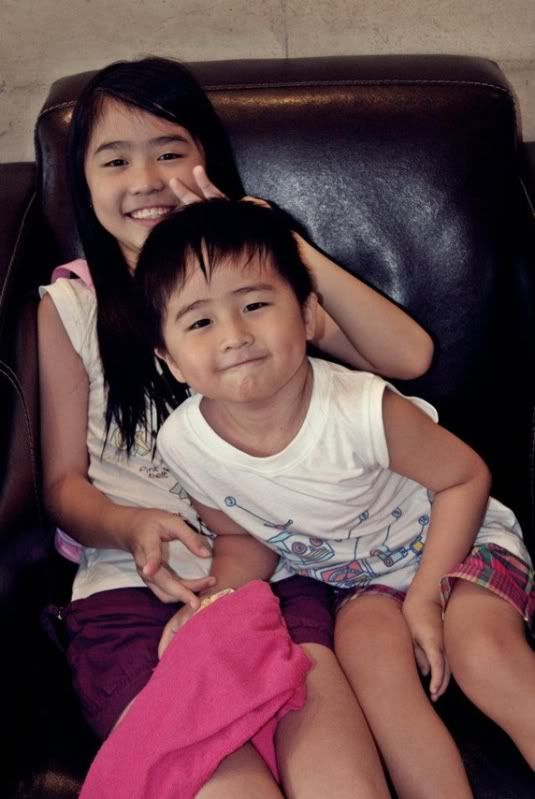 He always like to be with his sister. Follows her everywhere. Lol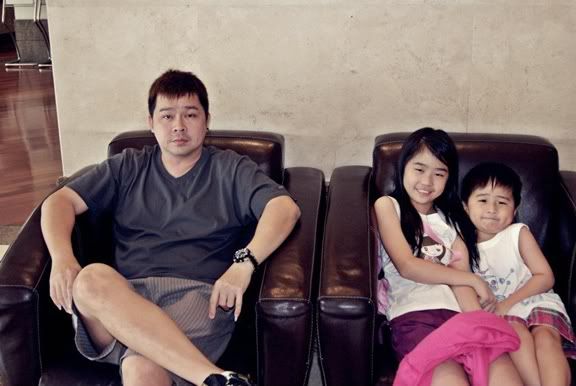 After that we went to shop around.
From Sungai Wang
to
Berjaya Time Square
! Hopping one shopping centre after another. And I'm pretty surprised with myself that I did not shop that much as I thought I will be. HAHA! That's good uh!
And Qien got herself a Hello Kitty Specs. These two kids spent more than me I guess. Lol.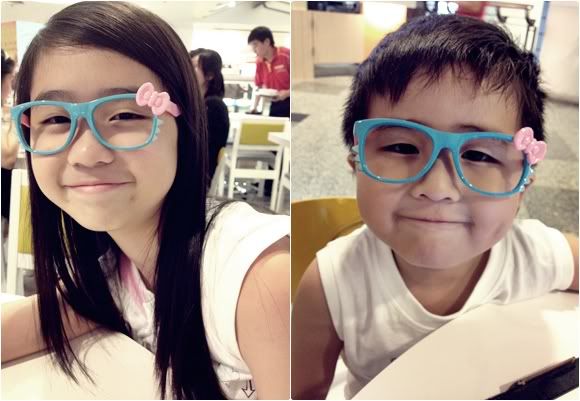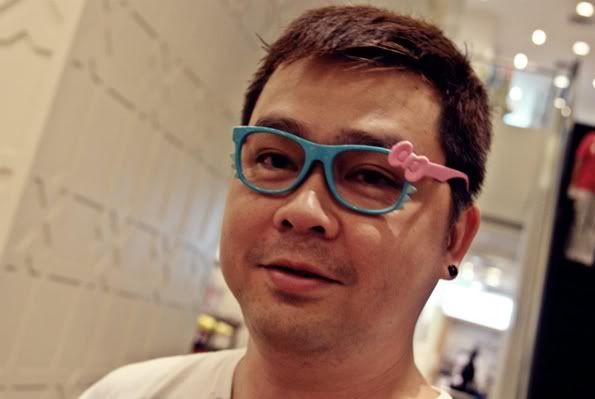 Taken some pictures while we were doing our shopping. And I really love these pictures that I have took for them. Perhaps maybe because of the background. They look extremely cute. Hehe!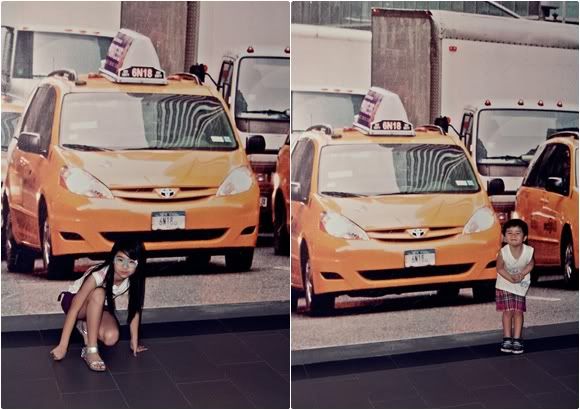 He is so random. Keep asking me to take this photo for him. Lol
We are quite shocked that. KL actually has
许留山
. But it does not taste that nice as compare to Hong Kong :(
Later at night, my jiefu's friends brought us for dinner :D It is somewhere between Sungei Wang and Berjaya Time Square.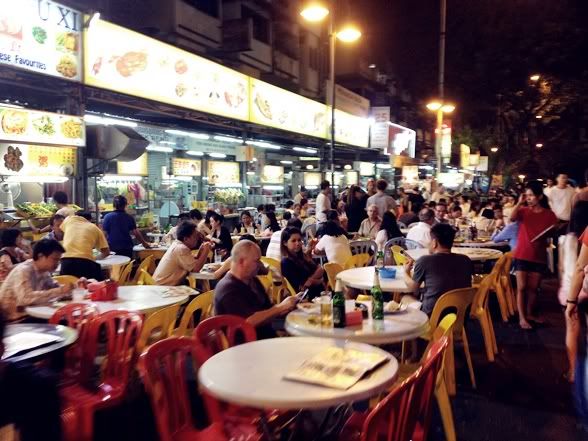 After that when we are back to hotel, we went for the hotel massage. My mum went for the body massage and I went for the foot massage. This is probably the most expensive things that I have spent for myself there! LOL! Though it cost only $30+
Day 3: Last Day in KL
Woke up to have breakfast before proceed to shop around again!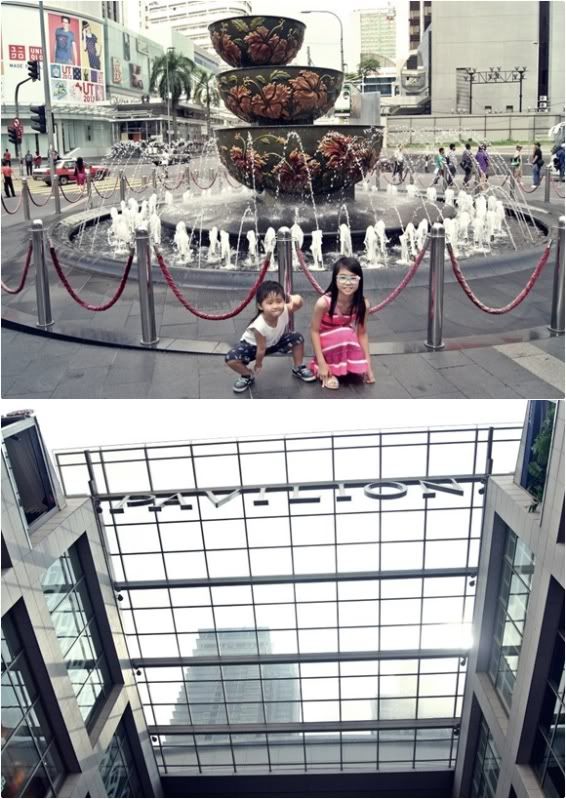 Haha! My jiefu said that we don't have a chance to visit The Twin Tower, so he just took this picture with The Twin Tower behind. At least he still managed to take picture with it. LOL. What a logic right!
Shopping~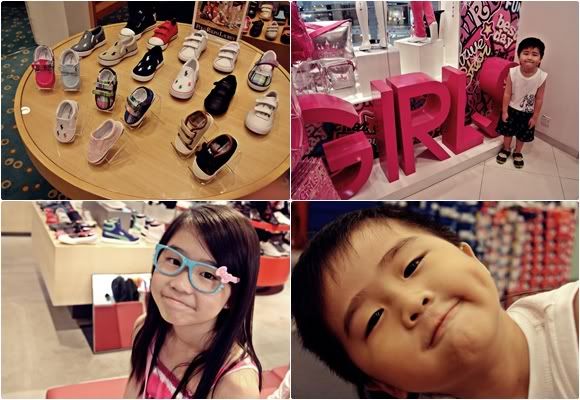 The lazy bum that sits at anywhere!!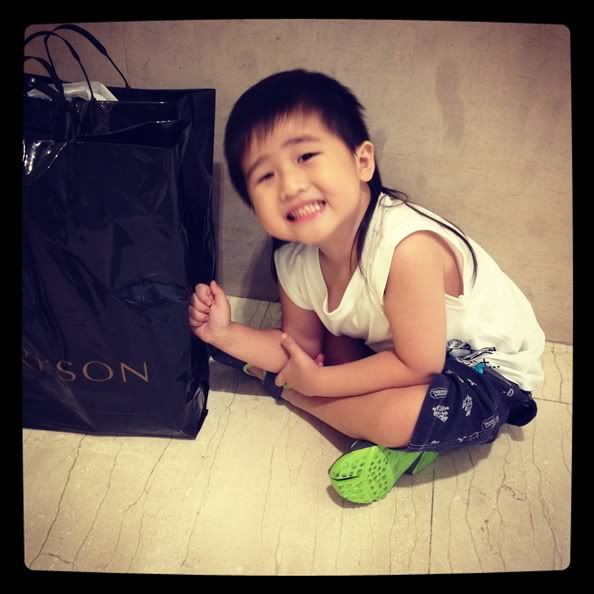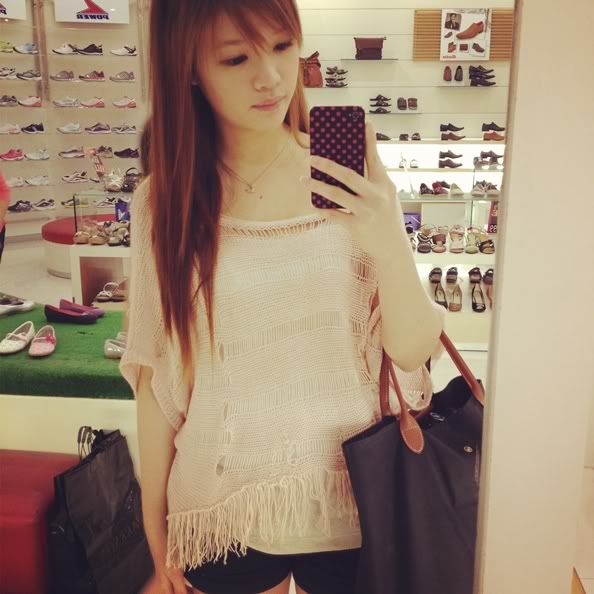 Taken from my Iphone 4S
We took the
First Class Transtar Coach
back! Was so impressed! The seat is a massage seat itself! And there is a coach stewardess who came to serve you dinner and snacks. Lol. Impressive uh!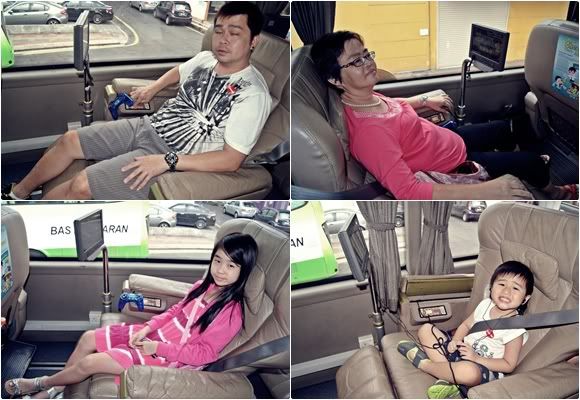 Goodbye Malaysia! We will definitely visit you again! :D
With love