Received an SMS early in the morning from one of my girlfriend saying that she is in the delivery suite.
For a thought, I thought I was dreaming cause I am still sleeping.
Few hours later, she has delivery to her second child, Tyler.

Thank you, god! Thank you, Guan Yin Ma Ma for hearing my prayers and bringing this child safety and healthy to this world =D

Rush down to the hospital with boyfriend and Wei Young to visit her. As usual, we got her a hamper.


I have to say, I am really proud of this mummy. She is really brave. And we always feel so old whenever we saw her. She is now married with two children. One girl and One boy. Her factory can most probably stop for a while, if not, I think she will be able to form a soccer team if she continues at this rate. Lol.

Here is
Tyler Chia
! He really has a pair of bright eyes! It has been such a long time since I encountered and carried a new born baby. Specially the cries of a new born baby. Gosh! Nostalgic. Such a word I use to describe. haha.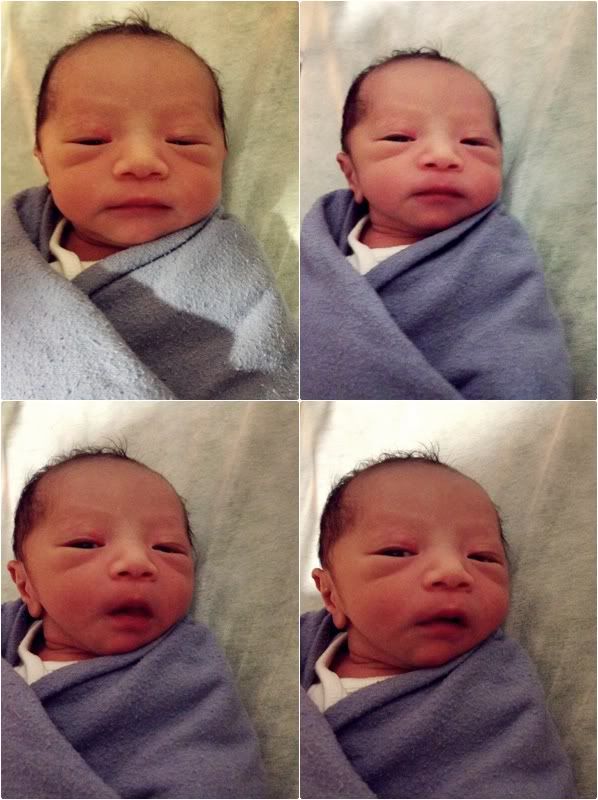 Not forgetting the sister of his, Giselle! Had a chat with my girlfriend the other day. And she told me about whatever Giselle did to her little brother. Sisterly love! Seems like she isn't jealous type and willing to give her stuffs to her little brother. And she is only less than 2 years old. Thumbs up yah?


生命就是那么奇妙。
With love