Day 3 in Hong Kong

It's going to be another fruitful day for us! Setting off early to Ocean Park!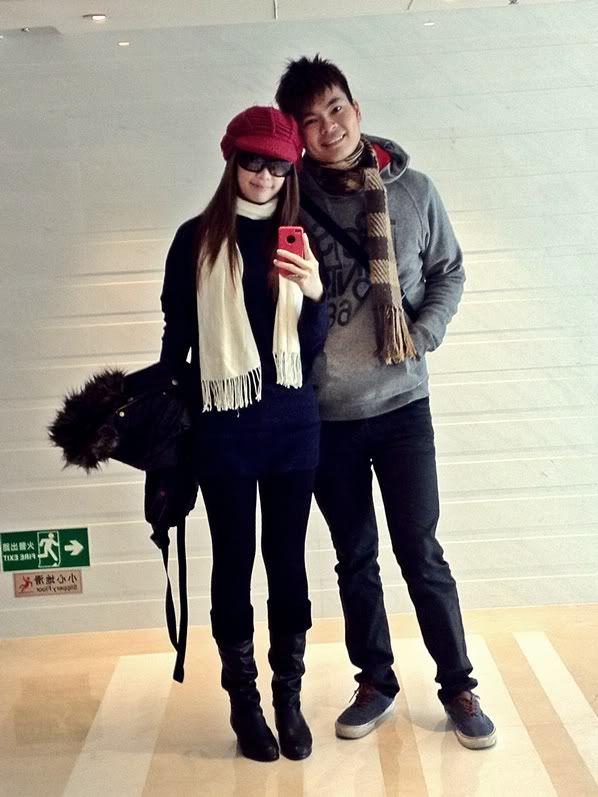 The outfit for that day! It was still cold and windy. Keeping us warm is really a chore. Making our way to
Admiralty MTR
for our bus ride to
Ocean Park
. It is our first time there too!
Thank you,
Ocean Park
for the admission tickets!!!
Ocean Park
How to go: Bus 629 from MTR Admiralty Station Exit B)
Opening Hour: 10AM - 7PM
You may want to purchase the bus tickets at the ticket Booth. You may also want to get your Ocean Park entrance ticket from there as well. Heard that it is cheaper? Not very sure though :)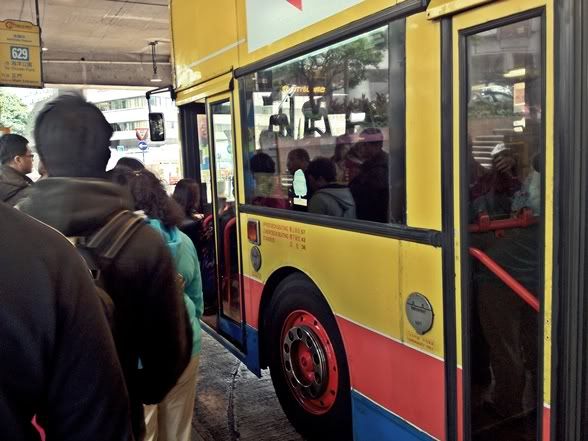 The bus comes every 10-15 minutes. Don't worry if you didn't manage to catch it. The journey is around 20-30 minutes. Will be better if you can get a seat. If not, you really have to stand throughout the journey :)
Really like a lost sheep when we reached there. But still managed to find the entrance to Ocean Park. Not easy to find actually. Cause we never been there, so it took us a minutes or so to find it. haha!