Boyf and I brought the kids out to Dinosaurs Live on the 12 February (Sunday)
For your info, Dinosaurs Live has ended on the 26 February. Glad that we didn't missed it!
It was really a tiring experience to bring the kids out. haha! Specially the small one.

Beforehand, we were so afraid that he might be afraid of the dinosaurs since it is so big and seems scary. But luckily, he seems okay with it.

We explored the
Science Centre
first before going to Dinosaurs Live.
And boyf made a remark like
"Wah, he still climbing ah? He has been climbing for over 20 years!"
Indeed. Lol

Giving the kids coin to let them try. Luckily I have Mr Teacher with me to tell them what is going on. I am all nuts about science!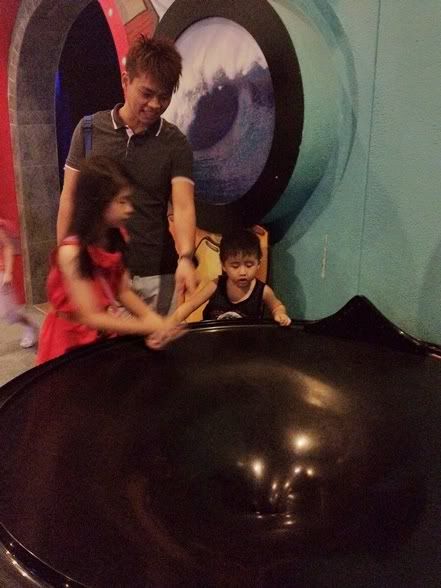 Okay. Mr Teacher told us what is that. But I totally forgot about it. I think I am on a school excursion too!

CUTE!


I was looking for this for them - to see how the they hatched. Interesting! And we got two see these two chicks! awwww!

Say Hi to Albert! It must be tough on you. Aden was so afraid of him. hahaha! He thought it is the real person and asked me why he is climbing. Cute huh.
Joining some experiment. It is kinda of amazing! :D
Dinosaurs Live
It was quite small! I thought we are able to get to see dinosaurs walking around but then I realised that it was the walking with dinosaurs. Two different thing :( Disappointed.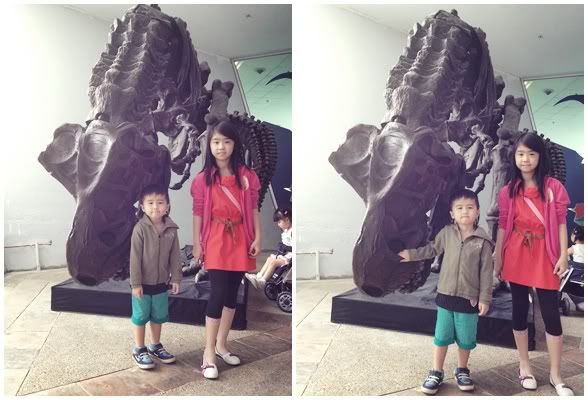 Mr Papa for the day! Or maybe the Mariah for the day! LOL!
Aden waited for this until very grumpy. And we have to cheer up him. One thing to divert his attention - Iphone/Itouch! LOL! And we almost waited for 30 minutes? Totally don't worth the time. But he seems happy about it. 3 of us have to wait for him, I think we are more grumpy than him. LOL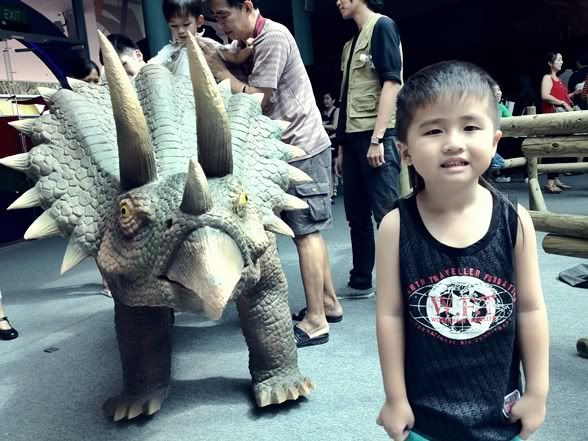 Lets explore the dinosaurs!
Aden and Qien were kinda of shocked when we entered. Cause it is kinda dark and eerie. LOL But after awhile, they seems okay with it and able to explore the whole place. Don't ask me what kind of dinosaurs they all. To me, they are all dinosaurs. I know nuts about the name. Aden knows even more than me! He went "where is the xxx-saurs?" Then boyf has to search for him, and sometimes he himself also don't know what xxx-saurs he is finding. Nowadays kids are so much smarter than us =\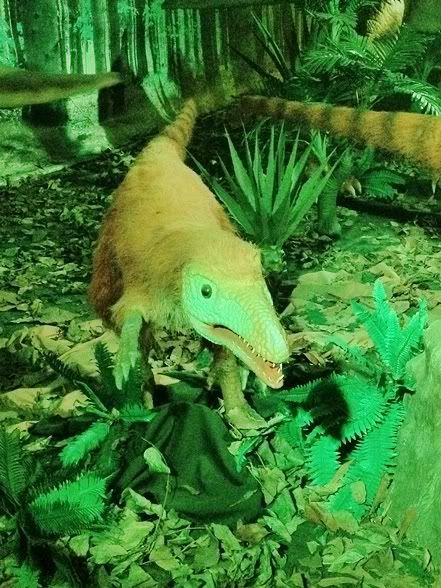 Brought them for colouring as well. It is so dark inside....


Okok. Here is the one taken with flash. Lol. Girls are better in colouring huh :D

And both of them got something back home other than the colouring dinosaurs :) It was a mad tiring sunday that we have (Boyf and I). LOL

With love