How do you spend your valentine's day? For me, rushing work in the office as per normal day due to a upcoming fair and clearing workload before going overseas on the 16th.

Tadah! It was a pleasant surprise from him.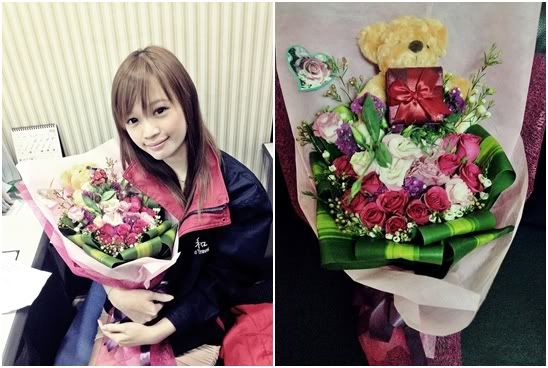 After work, he came to fetch me and we went to Raffles City for a simple dinner. He made a reservation at Aerin's. The atmosphere was good as it is located next to the water fountain. Because of that, he specially emphasized that he wants a table next to the fountain. *sweet*
The starter...

The Main Course for him
The main course for me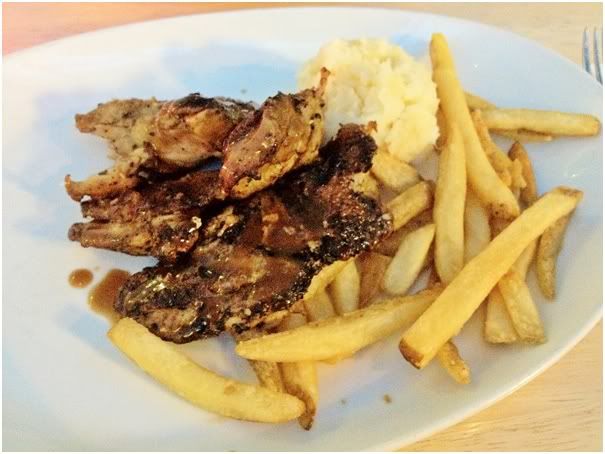 The dessert is kinda disappointing. Not up to our expectation :(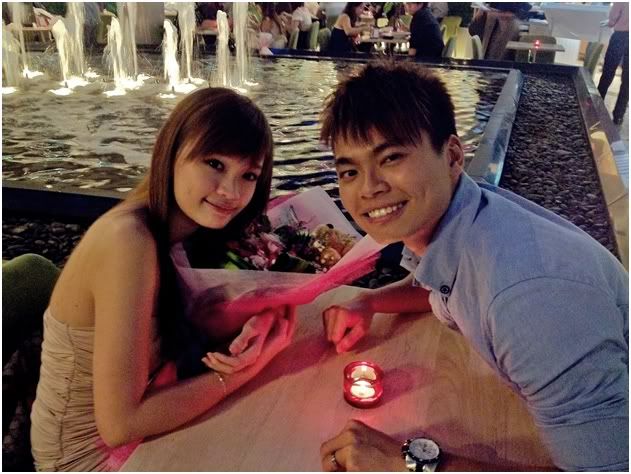 Words cannot explain how much I love this man! Never fail to make me angry and then draw a smile on my face again. Sometimes he can be so annoying that I could almost die of high blood pressure but sometimes he can be so sweet till I can almost die of diabetic. Contradicting huh? Lol. We had spent the past 9 times of valentine's day together and this year was one of the best V-Day we have ever had even though it was a simple one. Thank you B for all the things that you have done. The arriving of 020312 will be the best Vday present and also the best birthday present that I have. And together we will work hard for our future =D
With love