Last December, I am glad to be back to Korea again! It has officially become one of my favourite destination though it is freaking cold! haha. It is going to be a picture post! All pictures are taken using my phone. With Iphone 4S, I don't have to bring a compact camera out :X

Flying Korea with Asiana Airline. In fact, it is my first time with Asiana Airlines. All I can say is that the check-in procedure is way too troublesome for us. But at least, everything went under control. Phew!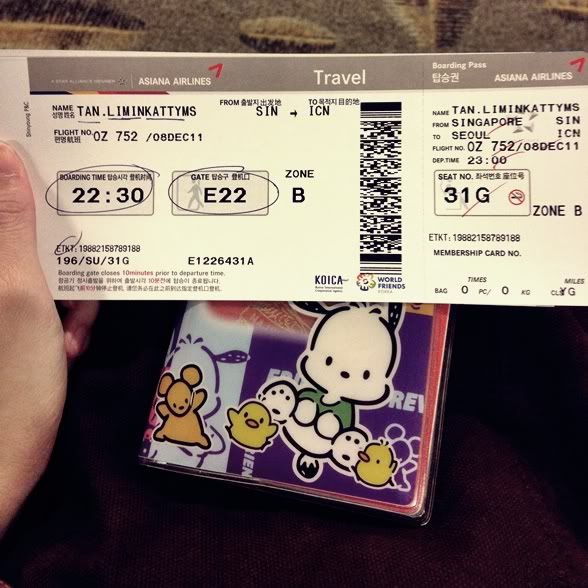 I don't know if I'm weird or something. But I always look forward for the meal on the plane! hehe! And I will enjoy the meal while watching the movie. hehe! Fabulous! :P
The average temperature is around -2 degree I think. It was cold. The first moment when we stepped out of the airport, it snowed! Everyone was thrilled even though they were still feeling fatigued (because we reached there as early as 5am - Singapore timing!)
We started off our first attraction at
Gyungbok Palace
and the
Blue House
. Didn't take any pictures as I was still adapting myself to the cold weather. But no fear, I used back the one that I went previously. Hehe! The place is still beautiful as ever :)
Here
is the previous post about Korea trip.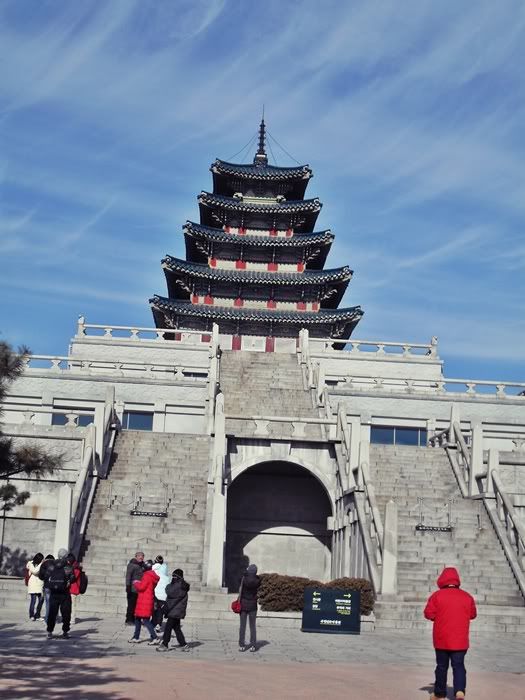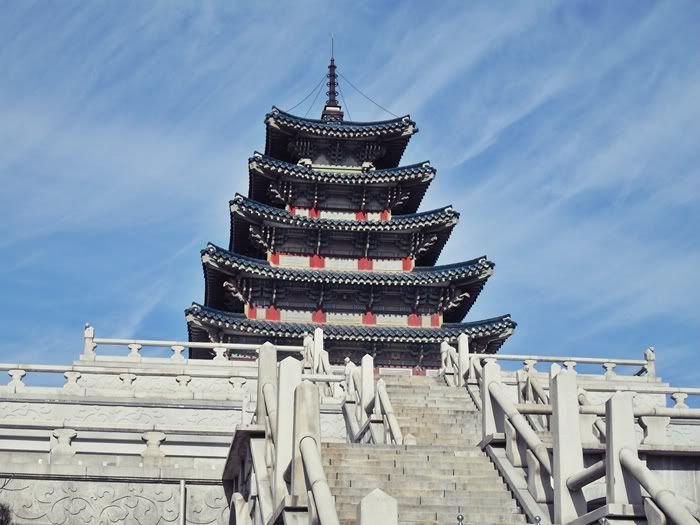 Next,
Dongdaemun Market
. It was so bloody cold that I don't even want to step out of the mall. I used to shop like crazy here and this time I bought nothing. Too freaking cold to hop from one mall to the other mall.
We took the afternoon flight to
Jeju Island
. I always have nightmare taking flight to Jeju Island due to the wind. It will cause the plane to swing from right to left. But luckily, this time round wasn't that bad. Or perhaps because I slept throughout the journey? haha!
The first meal! I don't eat kimchi. I know it sound weird when I love Korea and I don't eat kimchi. lol.
So when I saw the bowl of egg, I get so excited. STEAM EGG!!!!!!
Checking in to
Jeju Ocean Suite Hotel
.
It was my second time staying here. The best hotel ever! :D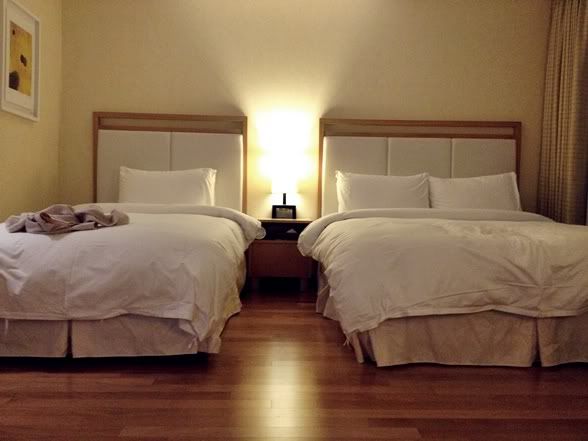 After settling down, I FaceTime with my family. haha! Look at Aden! Keep talking rubbish over Facetime and I had a hard time understanding him too! =.= Then before bed, facetime with boyfriend as well! Look at his Jiao face! hahahaha! Feel good to be able to contact with them :D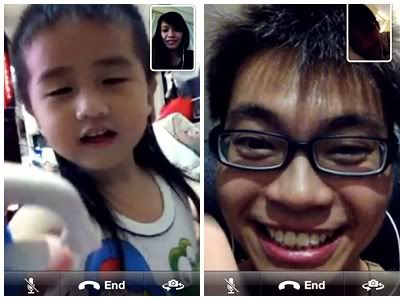 Day 2
:
This is my breakfast! I don't eat much during morning. Cause if i did, I have to make lots of business in the toilet. haha. So during tour, I avoid doing that. It is troublesome lah, to keep finding toilet when I'm working.
Yongduam Rock
It was so freaking cold here! Cold (minus degree) + Windy! I almost died. I think looking at the pictures, you can feel how strong is the wind. Lol. Almost blew off my winter hat :(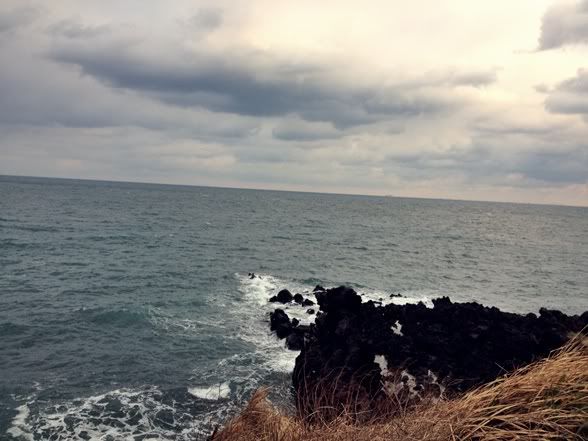 Songsanilchul Peak
I don't have much fate to go up to the peak as always. Too freaking windy and then it started to rain! AHHHH! Lagi worst :(
Group photo of the day! Credit: Tang Family

I bought this! haha! For those who likes cuttlefish will definitely cannot resist the smell! :D
ATV Activity!
Helping to look after their belongings actually. Lol. And look, I found these newly born little chick!

Hiding in the room to keep myself warm. Lol.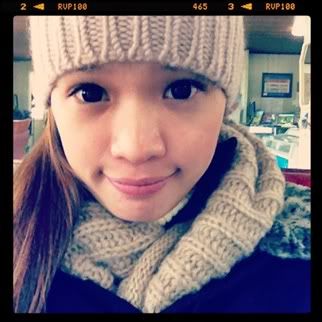 Lunch of the day!
FAVOURITE BBQ!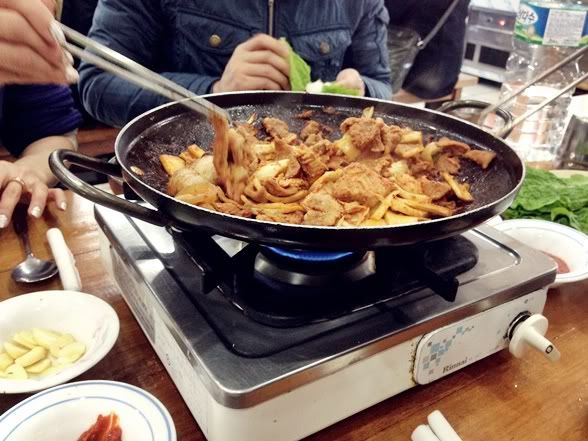 Jeju Folk Village
This is the place where Da Chang Jin learns her medical.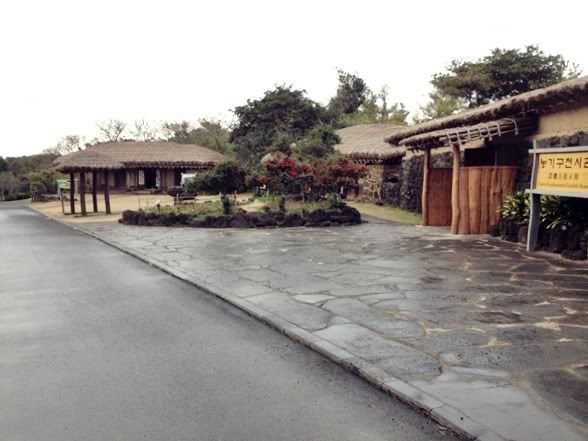 It was so cold (still drizzling)! Guide, photographer (James) and I went to hide in one of the cafe to keep ourselves warm. He brings the heater right in front of me cause he knows that we are shivering or perhaps me. But he himself is also cold lah. Lol.
Teddy Bear Museum
Didn't managed to buy anything from there. Just chill in the cafe again and had some snacks with the guide :) Finally got to take picture with him! haha
Dinner of the day! Seafood Steamboat!
That end our Day 2 in Jeju! :) As usual, Facetime and viber with family and boyfriend! Hiak Hiak Hiak!
Day 3:
Have an early flight to catch and return to Seoul. This is our breakfast. Abalone Porridge with bread and egg :)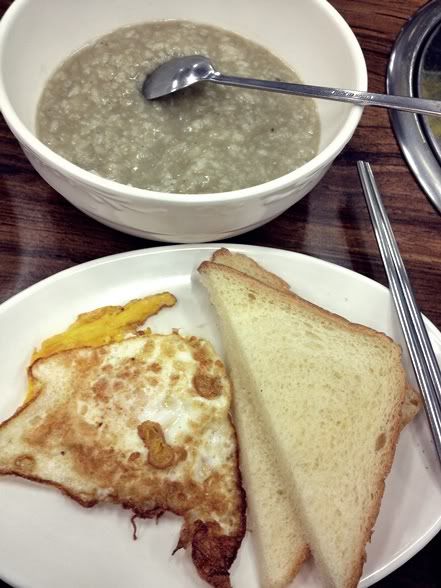 Again, totally concussed during the flight back to Seoul. I don't know why I am so tired. haha.
Sealala
Time for some indoor swimming, sauna and hot spring! :)
Lunch of the day!
Ginseng Chicken Soup!
Favourite as well! hahaha!

Beauty School
While the adults are attending the class on how to take care of your face, the kids are with me and James. A nanny here and I am proud to say, I can handle kids quite well. HAHA!

Their outcome. Pretty good uh.
Lotteworld Adventure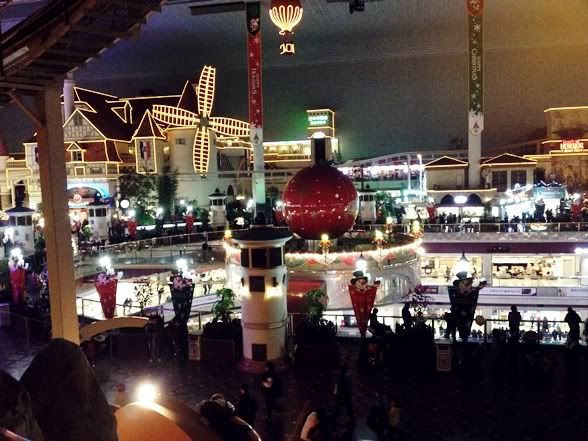 Waiting for the parade at 7pm...
haha! I was spamming the viber message to boyfriend's! I took lots of picture and keep sending to him to update him what's going on during the parade. Because I was alone mah, wanna share all the things that happened in Korea. Lol. Viber rocks!
Ahhhh! This is beautiful! :D
I kept smiling to myself when i saw the kids playing this.
hahaha! Their legs and hands will swing up and down whenever it goes. Super cute!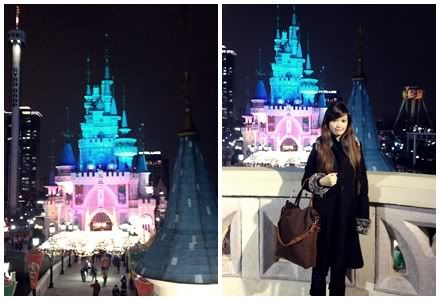 The outdoor palace! Just take a snap and went into the indoor one immediately! I look so fat with the winter clothing! Lol. I bought quite a lot here, mainly because of the Laneign that my colleagues and cousin asked me to. It was so cheap as compared to Singapore's! hehe! Again, it ends our day 3 here!
Day 4:
Themepark again -
Everland
! One of my favourite place! It will be so good if boyfriend is with me here! haha!
As usual, i spammed viber message to boyfriend again. HAHA!

Getting bored while waiting for them to end their safari ride. teehee!

After that, James and I went for our lunch...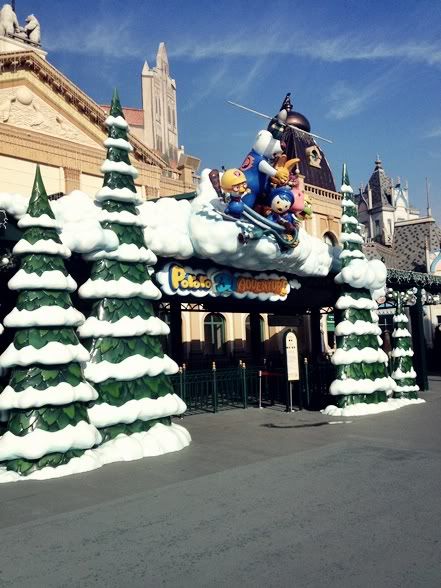 I was asking James to help me take this picture. And he literally gave me a "wtf" face! He said "You are 22 already! Not a kid!!" And I heck care, I still insisted to take this picture. HAHA!
Then he helped me to take this picture and developed for me as well :D
Lunch of the day! :)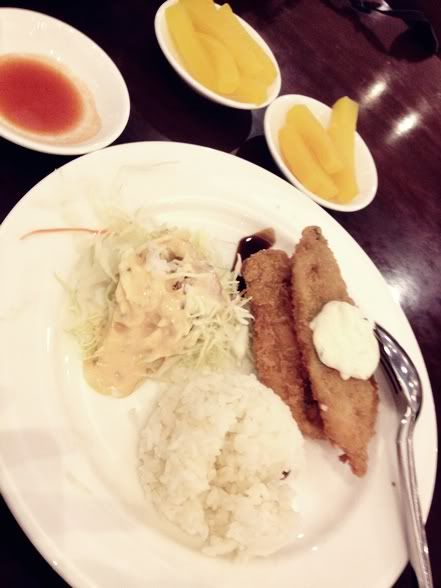 After lunch, I went around alone to shop and take picture :)
Can you believe that I actually spent hundreds over here?! All the kids stuff! =.= And of course, still have a lot! hahaha! happily shopping :X

Look at these! SO CUTE RIGHT! haha! for aden! Actually I bought lots of things for Aden in Everland while qien's I will shop the other day.
Strawberry Farm!
I must say their strawberries are really juicy and sweet! :D
That's end our day 4! Staying over in the Ski Resort! And we will start our Ski tomorrow :)
Day 5:
Its SKI!
Taking our gondola ride down...
This is
James
, my photographer for this whole trip :)
There is no picture for skiing this time round. Too busy to help around! This is the first time that I sweat in Korea! Can you believe that? Lol! However, i feel the satisfaction when I see the kids and their family enjoying themselves! I guess this is when the whole group actually create bonding? Helping one another, assist them when they fell. Sad thing is I hurt my left thumb. The pain is so unbearable that I almost thought that I have fractured. But then again, think back, I feel contented :)
Dinner of the day!
Managed to catch up with Tiffany at my hotel! AHH! It seems to be so long since she left for Korea! Glad to be able to catch up with her :)
Day 6:
Every one feel so tired after the skiing! Back ache, Muscle pain! hahaha! But all of them have fun! The itinerary today are almost all about SHOPPING! Lol.
Lunch of the day
Gwanghwamun Square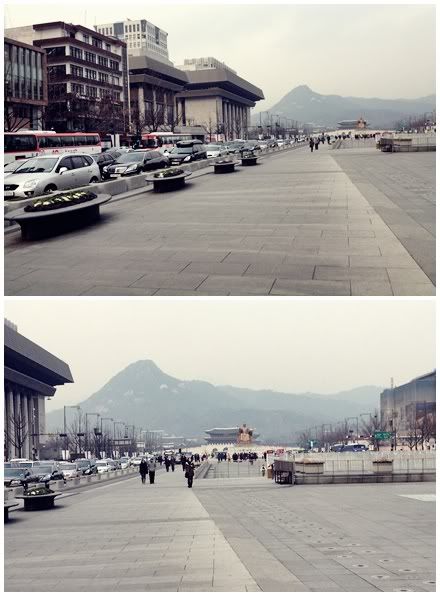 Shopped alot! and the last shopping stop is
Myeondong
! One of my favourite place. hehe!
Again, too busy to shop! I bought lots of earrings and hair accessories for Qien! woohoo! And not forgetting socks and iphone cover. haha!
Look at this KFC ahpek! SO CUTE! :D
Day 7:
The colourful porridge that we had before we proceed to
Shinchon
to shop again.
The journey has come to the end. I always feel so sad towards the end. Mixed feeling I guess. Cause most of the group members start to merge together and chat with each other. Then they are going to separate. Sound sad uh!
This is my guide,
xiaoyan
. Really thank her for taking care of this group during this 8 days! And also taking care of me! Cause one of the day, I had this gastric pain throughout the day, she bought some gastric medicine for me =)
And this is my photographer,
James
! Though sometimes he can be quite irritating. We will bicker around and tease each other. But still, I would like to thank him for taking care of me and also for his help most of the time. =D
Again, an amazing experience for this Korea trip again! Shall hope to return to there
With love