I was pretty fascinated by the commercial and decided to give it a try. I am someone that will specially pay attention to my both legs. A slight bruise on my legs will make depressed for the whole day. haha!
Therefore, I am super eager to try out this when it reaches me. haha.

My colleague helped me to get this - Dr Scholl Japan Medi Qtto Overnight Slimming Sock from Japan. It cost about SGD26. It is selling about $40 - 50+ in Singapore if you are intending to get one. I think Watson has it as well. There are only two sizes, M and L. I got myself an M instead and it fit me well.


For my case, I am still slightly satisfied with both of my legs, except maybe my thighs. I still wish to slim down a little bit. Maintaining is hard not to say slimming down. Most people have difficulties slimming down their thighs. What causes it? Water Retention is the biggest culprit. However, blood circulation plays a part as well. To improve on that, normally I will do some leg exercise before bed. Heehee! Thank god, Dr Scholl produced this slimming sock. It helps to reduce water retention and improve on the blood circulation when you sleep. But of course, that does not mean that I can stop my leg exercise every night. Let me share with you my experience then.
I was so excited to put on it to sleep on the first night. Haha. And in order to find out if there is any effect taking on. I did my measurement as well.
The material is quite thick. I have no problem wearing it as I am sleeping in an air-con room. So it turned out to be quite comfortable. Like what I have mentioned, I did not stop my leg exercise every night. In fact, I continued doing with the slimming socks on. Woohoo! I feel the tightness every time I finished doing it. Haha. So I continue wearing it every day with the combination of leg exercises.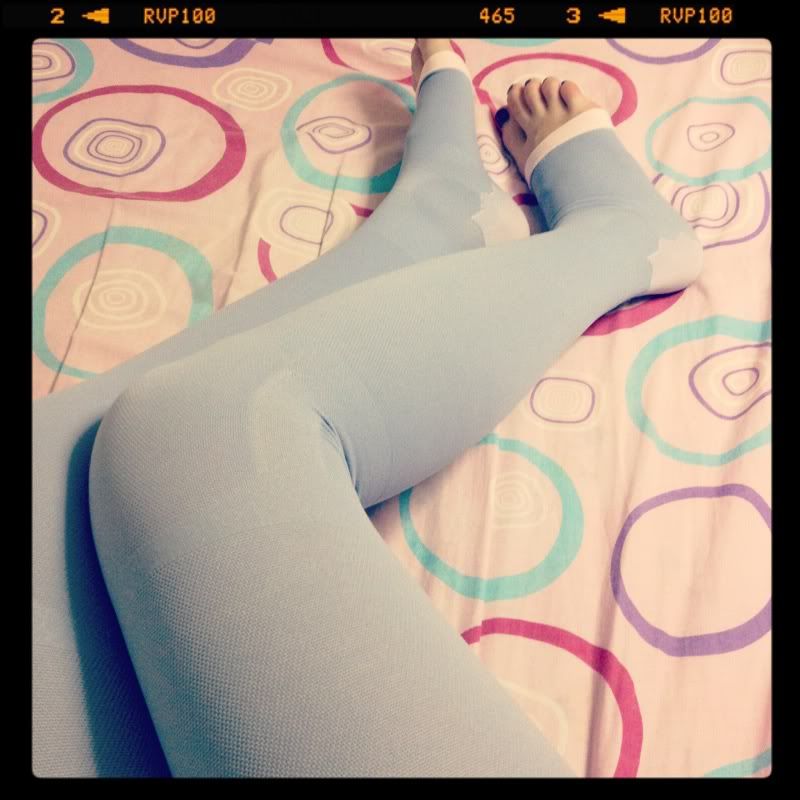 It has been almost 2 weeks and still wearing it. Are you eager to find out the effect? Here you go, I went to measure again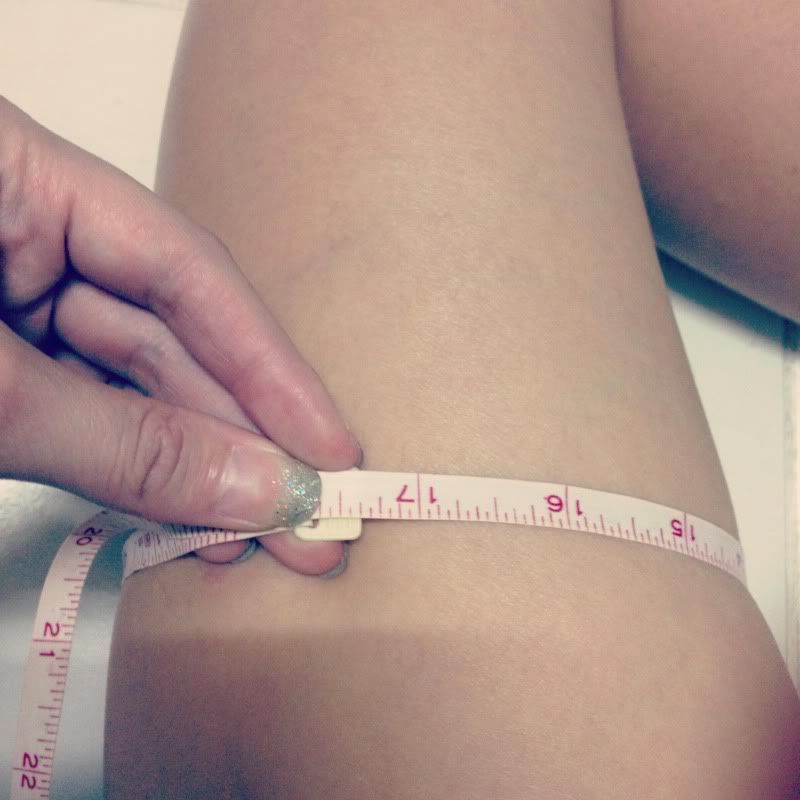 See the different? Alright, it might not be a huge different lah. But at least it works within 2 weeks! Therefore, I will continue to wear! Maybe I shall do another review with the effect of one month? Will the effect be even bigger? Teehee! Can't wait :D
Recommend Rating: 4/5 stars I believe it is still depend on individuals =)
With love