Happy 7th year anniversary!

It has been a secret planning for him. He only revealed the venue before the night.
It was a pleasant surprise.
Sometimes I think I know what his mind is thinking. muahaha!

He bought me to this boutique hotel, Wanderlust.
We are crazy for boutique hotel! Always love to explore them. hehe!
I made my way there myself using my iphone map. HAHA! In the end I found it.
It is so god damn near by house. Less than 5 minutes to reach my place. =.=
Anyway, to me, it is kinda of hard to find. I was in the road between Hotel 81 and Wanderlust, I don't even know I was JUST outside Wanderlust. *Facepalm!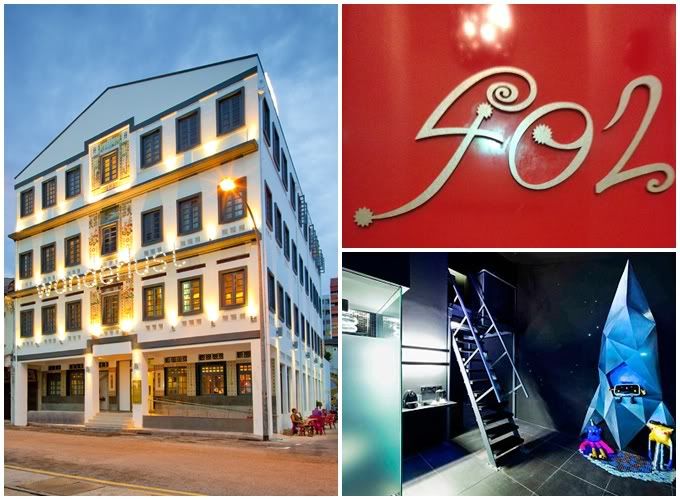 He chose the Space theme and was regretted cause it was freaking dark! He was hoping for a Red Space theme instead.
Here is their lobby as well as their restaurant...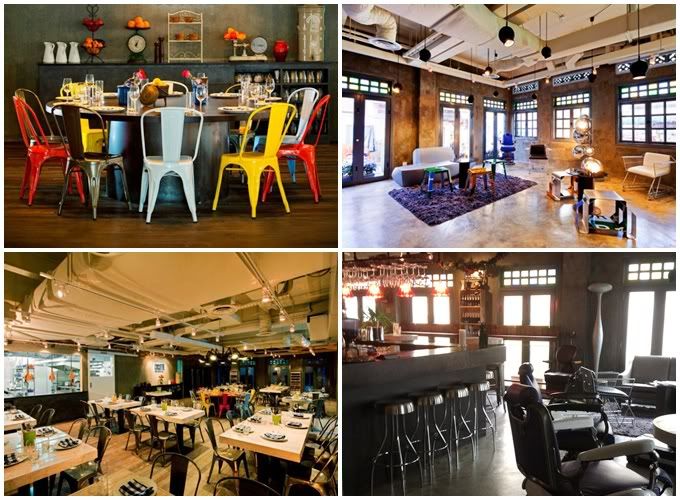 Haha! I really love this space chair! Occupy it almost everytime and refused to get up!
I must have this in my future home next time! It is so comfortable. Tee hee!
This place is so convenient that you can reach bugis in less than 10 minutes time. Lol.
We settled our dinner over there as well.
It was really sinful to be out with him. Cause it seems that every 2 hours or so, we have to sit down to eat something! After this sumptuous dinner, we still went for dessert at 记得吃!
How to maintain my weight you tell me?
And this are our present to each other.
Concentrate on the right one please, specially the frame! hahaha!
It wasn't really what I expect; but at least it is still looking fine?
I love these two frames! haha. It was a last minutes idea! So proud of myself :P

Lastly, pictures taken on that day!
It was my 6th month on braces. I think I look freaking weird smiling with my teeth! Damn!
I used to prefer myself smiling with teeth. Now it looks so weird :(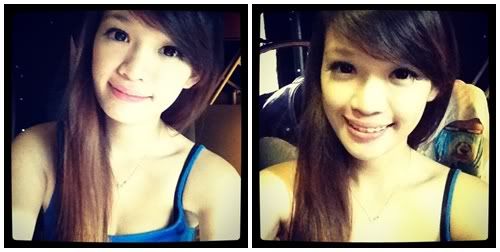 My lover, My Best Pal, My Boyfriend, My EVERYTHING
With love