Okay. I have been backdated for so long!
Shall update one by one first. hehe!


Here is the post that I did a few events over the past few months.
Gold Guarantee Event on the October 2011

Working with Apple again and glad to know Samantha.

It was an easy job walking around for a few hours then follow by standing at there throughout!
Nice client to work with. Easy-going and everything went great :)

After event, boyfriend came to fetch me and we went to Clarke Quay to celebrate Halloween. We were so random and went to one of the pub to chill. Remind me of the days in phuket when we randomly went to one of the pub to chill too. geez.


...........................
Chevrolet event in CATS Carnival on the November 2011
Giving out balloons as well as goodies bag.
As usual, goodies bag always attract lots of kaisu aunties. Pissed off.
It is okay to be kaisu.
But then scold you just because the goodies bag have already finished? Alright, forget it.

Met quite a few photographers there because they are there to shoot pretty racerqueens! woohoo! One of them is mark. LOL!
Alright, and he tagged me these photos recently. Thank you, Mark! :D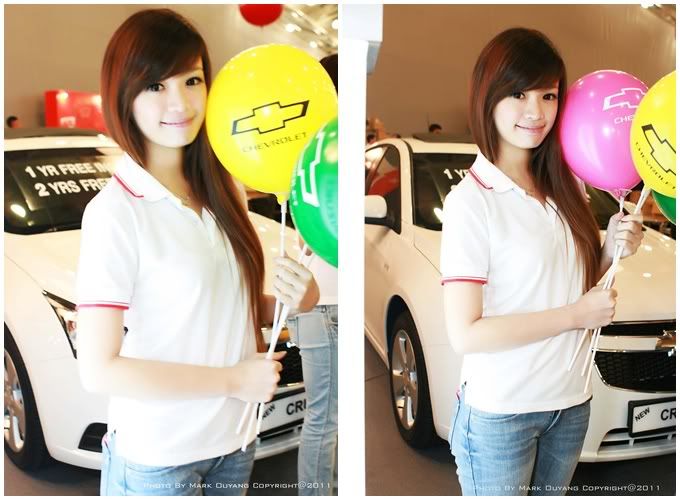 Santarina in Maybank on the December 2011
I really think I am a workaholic, I just came back from Korea on the 15 December (Shall blog about it soon! It was an awesome trip :D)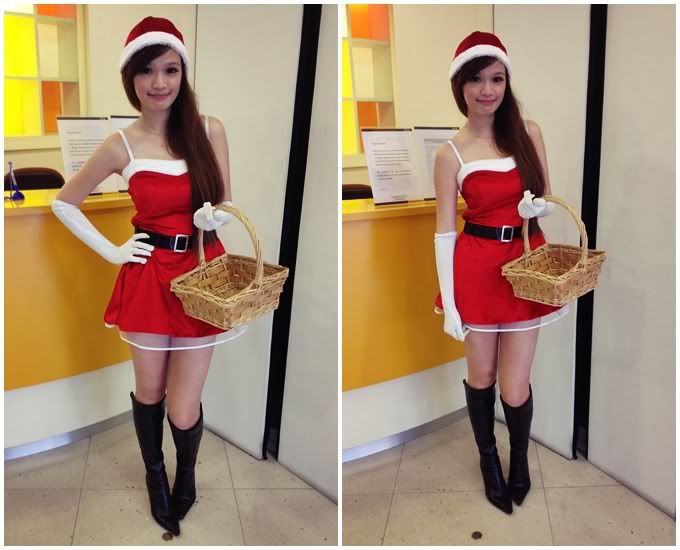 Goana continue to blog in the next post :D