Attended a few of birthday celebrations but failed to blog.
Recently, Shaoling FINALLY uploaded all the pictures and there you go, I am able to blog!
haha! cause all the pictures are with her. Thanks Shaoling for the pictures :D

30 September 2011


HAPPY BIRTHDAY, WEIYOUNG!
(and lots of other friends! TOO MANY!)

It was my bff, weiyoung's birthday. Met up with the mummy and the child first before we head to party. As usual, zouk =.= Felicia wasn't with us on that day as she had class and she joined us later.
Fish and Co for dinner...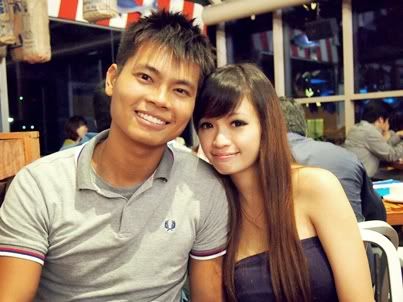 He was forced to stand on the chair while the staffs gathered around and sang happy birthday song. Super Paiseh. HAHA! But he was not the first one, too many people birthday is on 30 September?
With little Giselle. Haha! She was so excited as if it is her birthday. She always love the attention around her.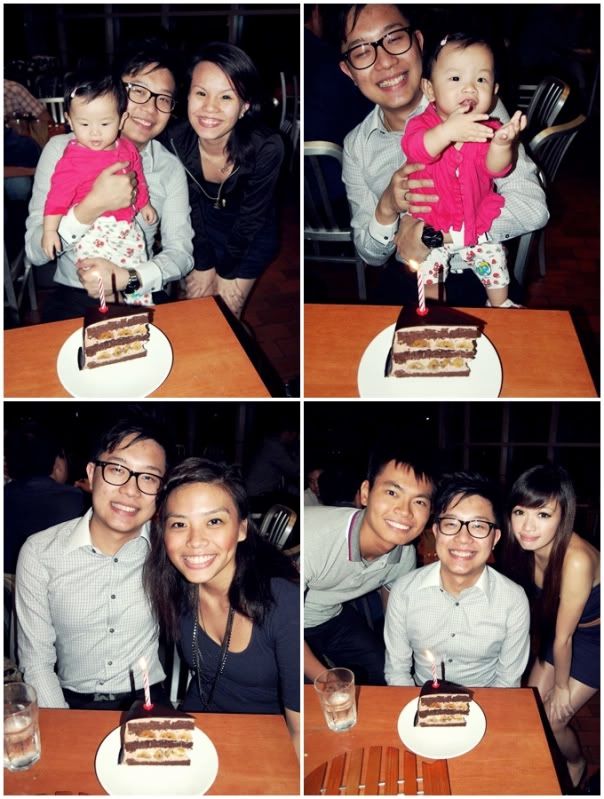 Lastly, our group photo :)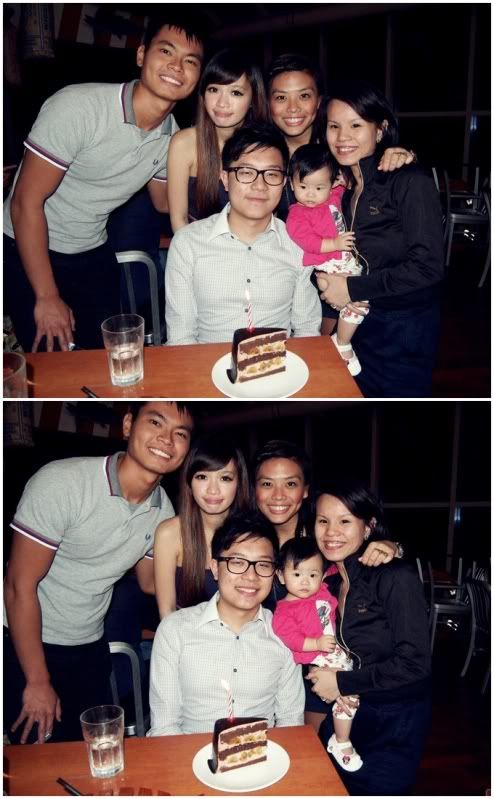 .
.
.

Chill-out first before heading to zouk :)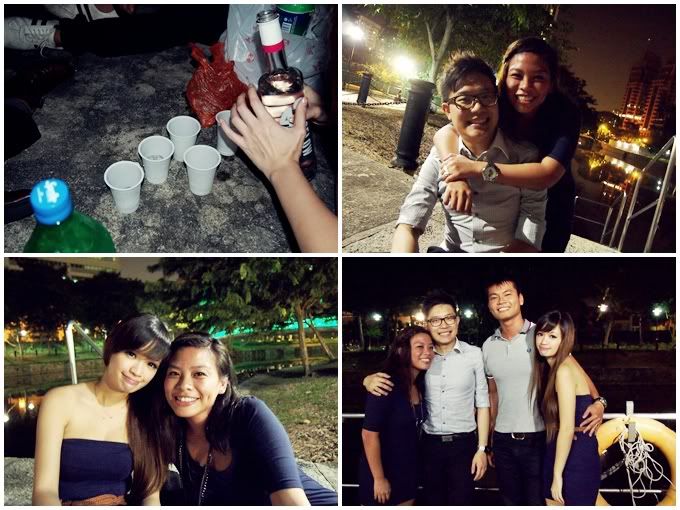 It was my most irritated, pissed off trip to Zouk. I told myself that I will never come here again. It was really OVER-crowded on that day that I feel so pissed off the whole night! Never like this place :( Anyway, the night ends pretty early that day too :)
---------------------------------------------------------------------


08 October 2011
It is the sweet girl, Giselle's 1st birthday! Actually her actual day is on 13 October instead.
Look at her beautiful cakes! Drool! I love the cup cake so much!! :) Can't help but to have another serving each time. :X PRINCESS~
She was the limelight of that day. Like some superstar. haha!
Don't know if she knows what is going on.

-------------------------------------------------------------
04 November 2011
Another Bff's birthday! That siao ginna! haha!
HAPPY BIRTHDAY SHAOLING!
Again, party at Zouk again! It was really a crazy night! Seriously, but that will be the last time I am going to Zouk.
A mini celebration at yenyee's place :) If you realise, it was the same cake as Weiyoung! HAHA!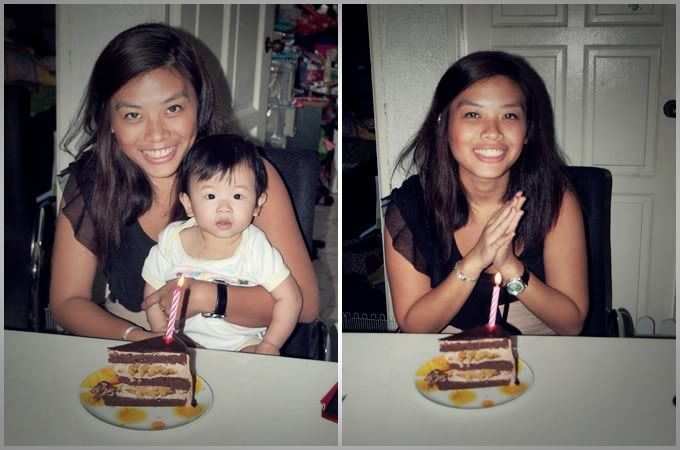 .
.
.
.

Again, chill out before heading to Zouk. Same routine all the time! >.<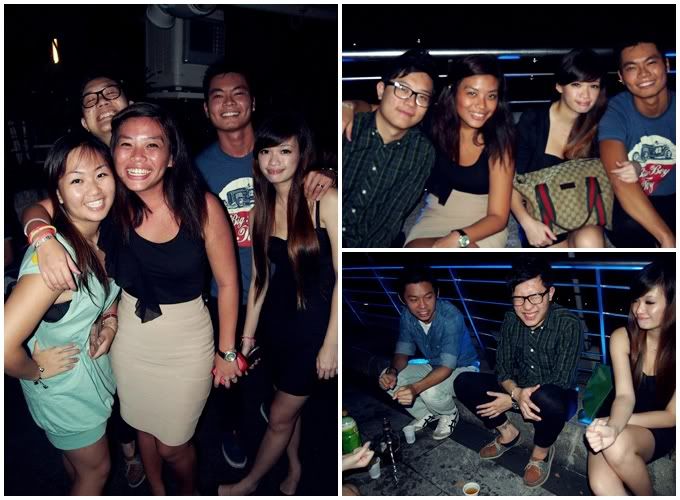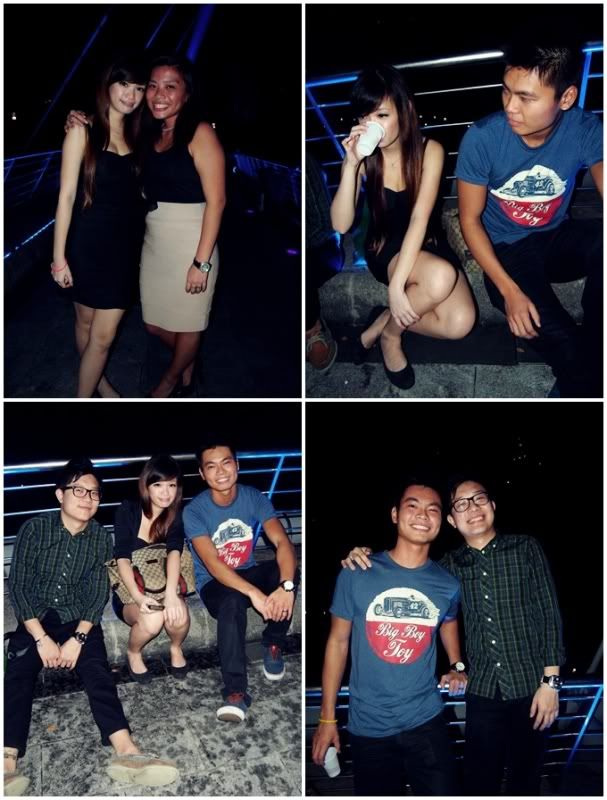 Totally a birthday post with the same gang of people! HEHE!
With love