Managed to work in Gain City Event a couple of weeks ago. It was a 3 days event.
Oh! and thanks Linda for her boots! It is still with me till now! Lol.
Glad to know two pretty babes, Ivy and apple. It is so coincidence as Ivy is one of my friend's cousin.

Here is our outfit. Lol.
Can't stop laughing when I see this outfit. As it looks like a live jacket to me.
Kind of similar to the one that I wore when I was in Phuket for snorkeling! :X
The material is exactly like that.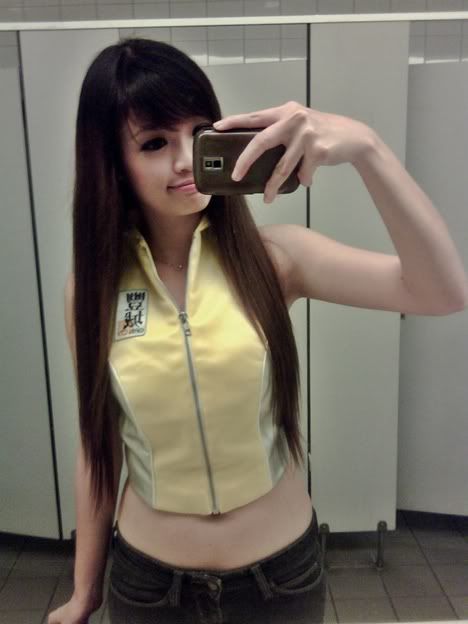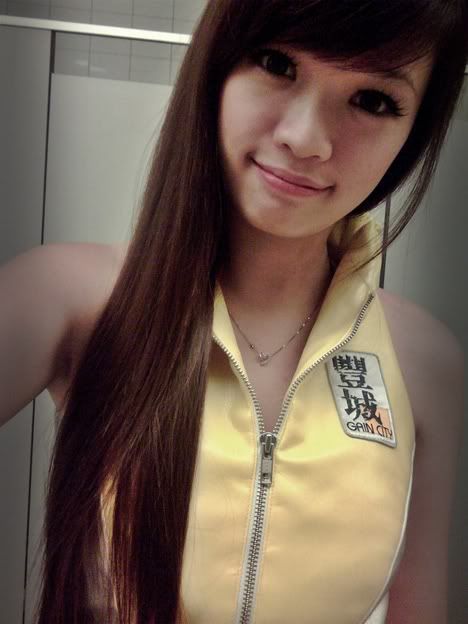 The 3 days are really torturing. Mainly because of the boots. It was kinda high and imagine you have to stand for like 10 hours. My toes went numb every day after the event :( Sad to say all of us have different brand to take care of. Mine will be LG, Sharp and Panasonic. And we have to stick with our emcee while we are doing the promoting. It is quite fun lah when it comes to promoting. My jaw almost dropped when I see how people snatch television within 5 minutes. And when Djs came, we just followed them while they are doing promoting. Easy Job but feet are very tired.
Thanks to Jeromy and Jason for the photo

Here is me and Ivy :)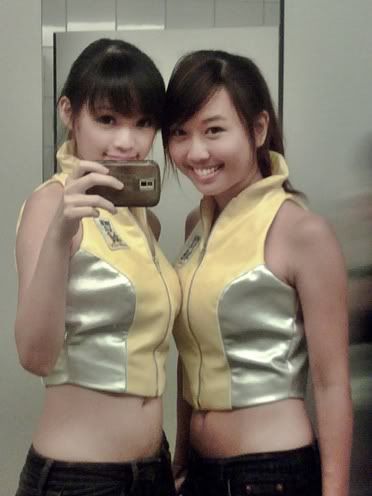 Photo from Apple :D
Oh Oh! Lastly, I helped boyfriend to purchase his DVD Player at only $40 from LG! Lol. Able to get staff rate when I am working for only 3 days! hahaha!
Will post more if I have more time. Recently I am SUPER DUPER busy! :( Oh yah! Magic Scarf is selling in deal.com.sg again!! Last 2 days! It sold over 500+ in 5 days! Please continue to support yah! :D
With love