Too lazy to continue with my draft.I shall blogged about my Hokkaido Trip on 17 June 2011.

And again, it wasn't a smooth trip for me as I fell sick the day before.
It was really terrible but in the end I still continued my trip.
And worst of all, my blackberry died on the first day of the trip! How terrible it is!
Apparently I have no phone with me for that 7 days! Lost contact with the world!
Thank god! I have laptop with me. But the wireless in those hotels are really 有限公司(limited)!
Imagine! Fell sick! Cannot eat properly due to the insertion of braces! Phone died on me!
WAH! How sway can it be?
In conclusion, I didn't really enjoyed the trip or rather, I shouldn't be enjoying since I'm working.
But, haha, the feeling is not that good compared to my last few working trip.
-----------------------------------------------------------------------


Shikotsuko Lake
It is one of the prominent lake (same as Lake Toya) Both lakes are formed after volcano eruption (: And that's why they are called Shikotsuko and Toyako in Japanese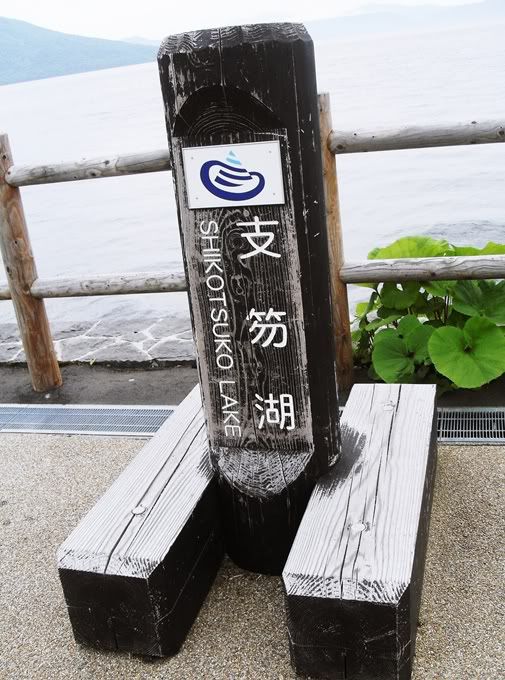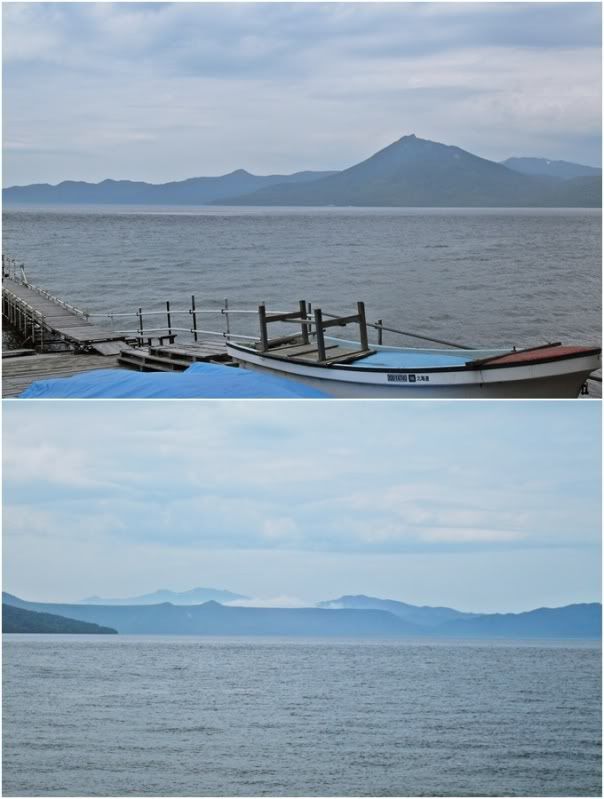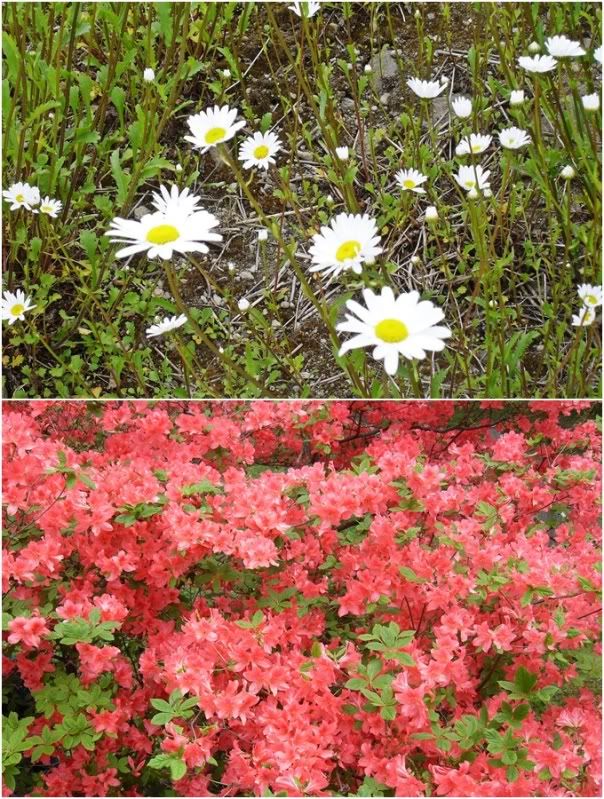 Shiraoi Ainu Village
Have a feeling of how Ainu people's lifestyle and understand their culture :)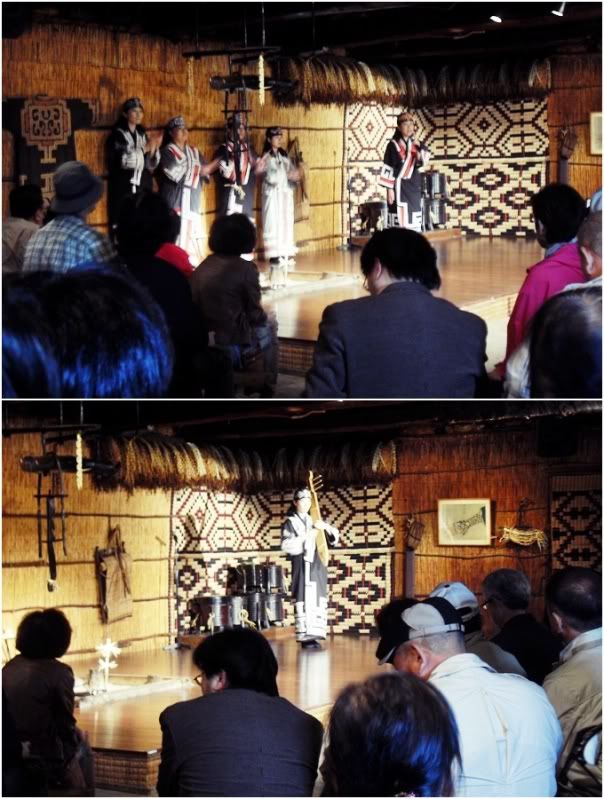 You will get to see real bear here too!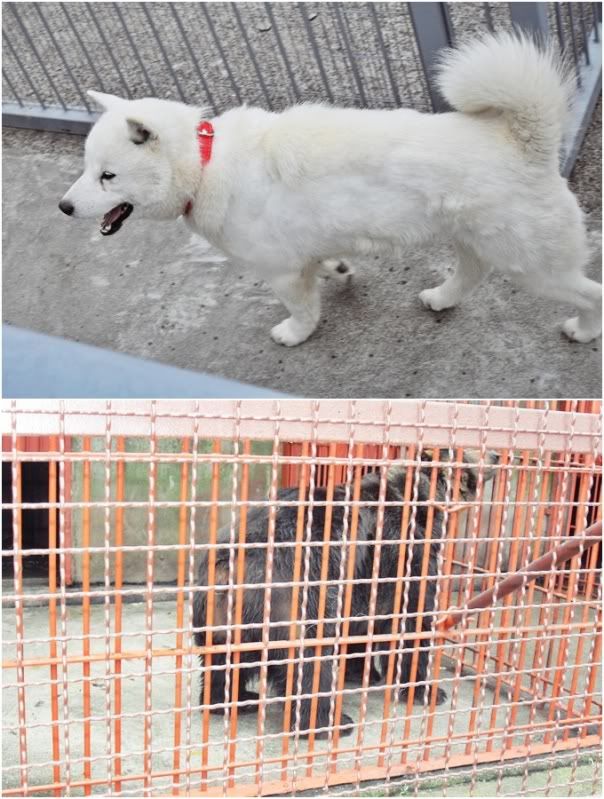 Seafood Market
Ready for some seafood feast?
One of my passenger's child. She is super active and adorable :)

Lake Toya & Lake Toya Hotel - Toya Sun Palace
This is the scenery from my room!
It was quite lucky that I managed to bump into my colleague who stayed at the same hotel with me. Meaning? I GOT ACCOMPANY THAT NIGHT! Awww!
We got ready to be back to our room at 8PM for fireworks!
Yes, fireworks right in front of our room! :D It is beautiful!
Whenever I see fireworks, I always feel so touched and hoping that my love ones will be with me. The feeling always got worsen when I'm all alone outside :(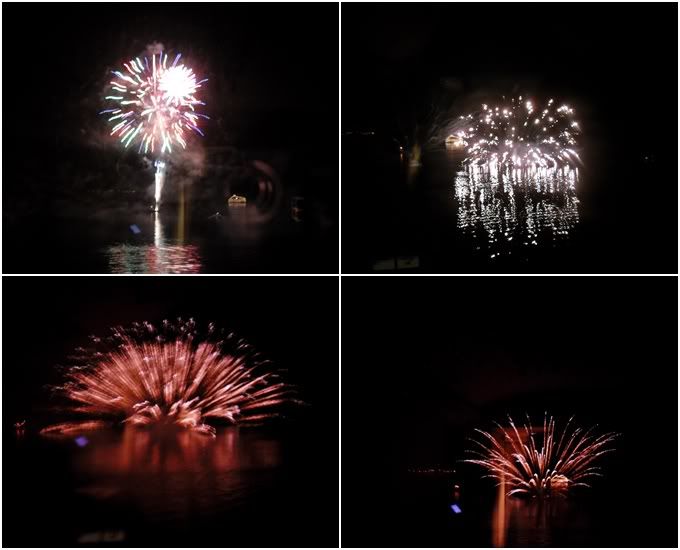 Bear Ranch
OMG! These bears are really clever. They will actually spot you if you are holding any food in your hand. And they will stand up and clap their hand hoping that you can throw those food to them. Clever huh? And they will like sort of "thank you" you too! hehe!
Strawberry Farm
Where everyone is able to pluck as many strawberries as they can! Everyone is so excited! And i didn't have much, DUE TO MY BRACES! :(
I specially pluck those that are kind of small, so that I can put them right inside my mouth! LOL! Don't have to bite them :P
Awwww. See how sweet they are :)
Noboribetsu Jigokudani
Follow me, read Noboribetsu. No-Bo-Ro-Bet-Su. Get it?
Okay, Pronounce that 10 times. Till now, I cannot pronounced it properly! =.=
This is where our hotspring water come from. :)
Edo Wonderland
Everything here is an authentic reproduction of Edo Period Village.
Before entering, you will be greeted by the Samurai.
I can say that he is really professional. Too professional until I don't even dare to smile at him. Lol.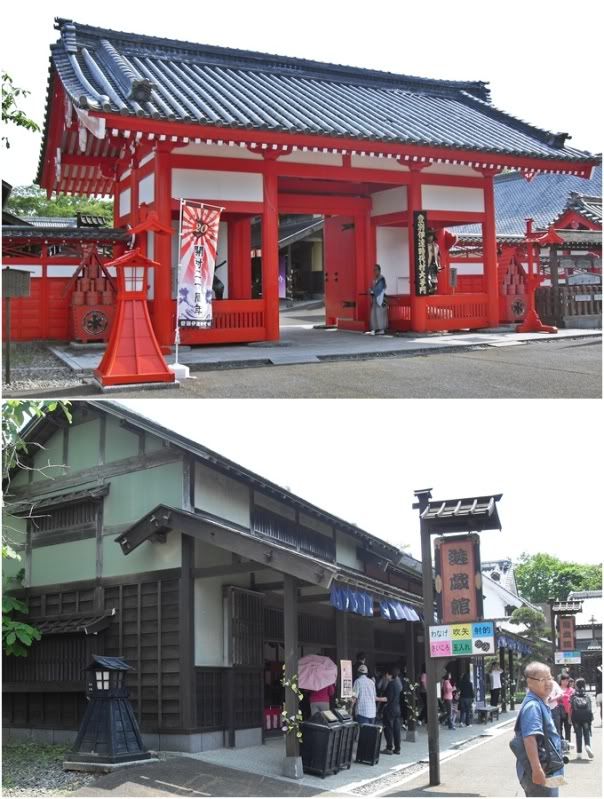 Seriously I really dislike Geisha. Not trying to be rude or what.
But this is really my phobia since young.
I had a hard time taking pictures and just take without looking straight at their face. Even when I am arranging the pictures, I am trying all my best not to look at it.
My hair will stand. I'm serious ):
And the one wearing red has a damn high pitch voice.
Super high until you will get goosebumps! eeyyerr!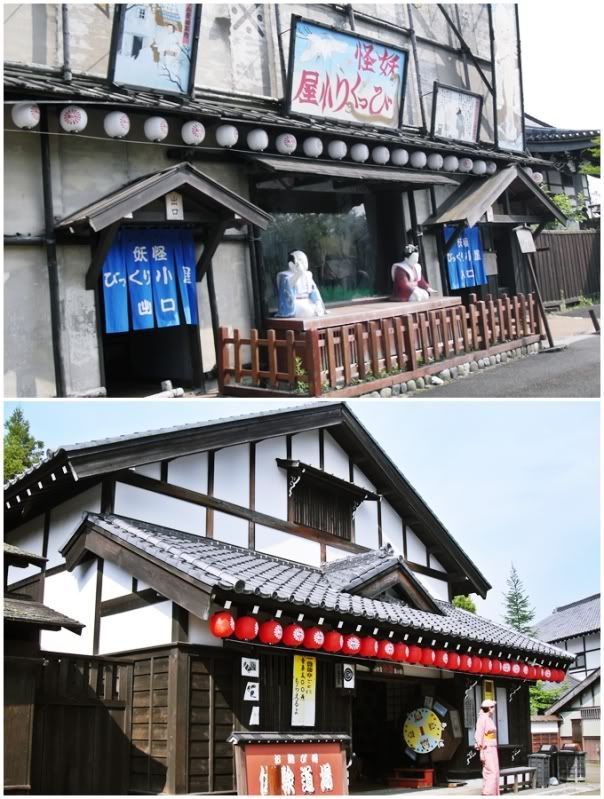 I think the best part is the
Ninja Maze
. It looks like a haunted house and the feeling is quite eerie.
The rooms are slanted but the walls are upright. So you will feel very giddy once you entered the room. My passengers and I actually went in hand in hand. Roughly round 10 of us. Everyone started to scream. haha. It is really an interesting experience!
Do give it a try, but make sure you are with somebody else :)
For a moment, I thought they are Pochacco! :P
The old version of Pochacco. haha!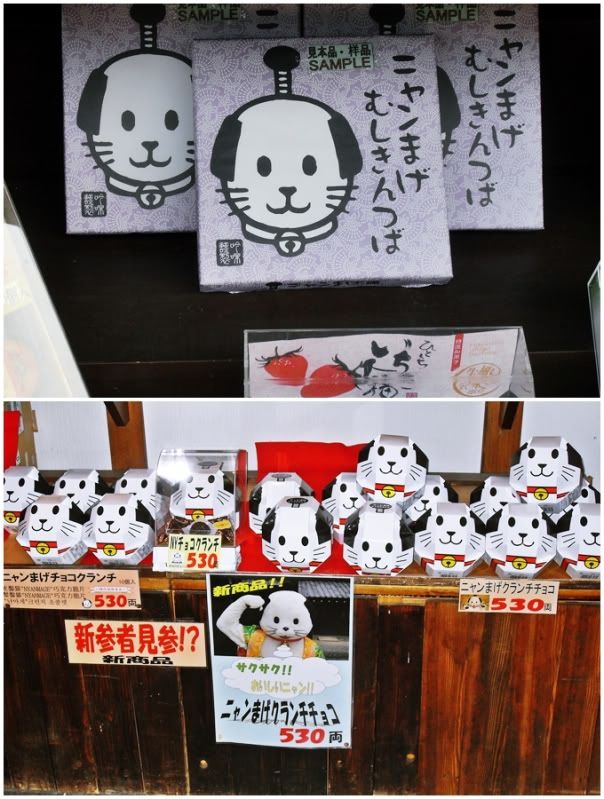 It is also a must to watch the Ninja show! It will be better if you can understand Japanese language so that you can understand what is the show is about.
Throughout the show, I don't really know what it is all about except for all the fighting here and there! I wish there are subtitles lah!
However, I feel that the best part is the props as well as the sound effect!
Here is the video that I found online. (:
I'm just trying to entertain myself while waiting for my passengers! This is the result of handphone-less! :P
Ishiya Chocolate Factory
Whenever people think of hokkaido, what is the local product you can think of?
One of the answer will be
白色恋人

!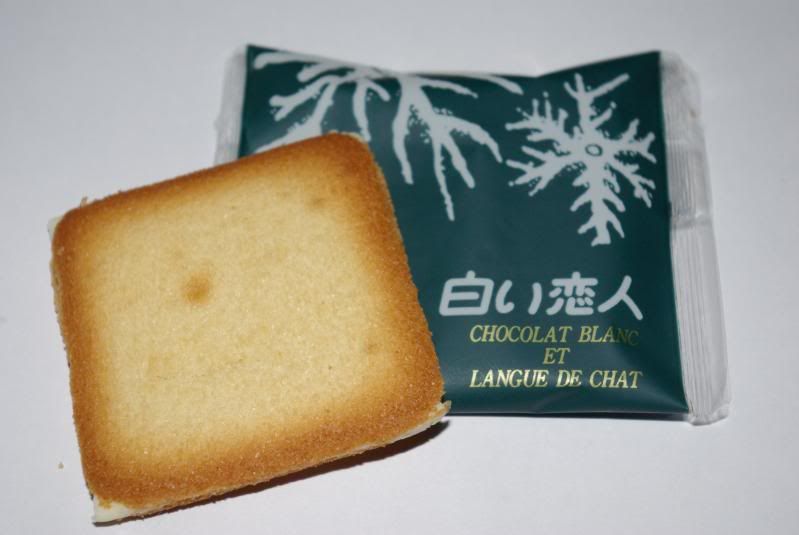 In Ishiya Chocolate Factory, you can visit their factory to see how this amazing chocolate is made. (Entrance fee is around 600yenn per person)

I'm so fascinated by the building. It is like walking into a fairytale. (: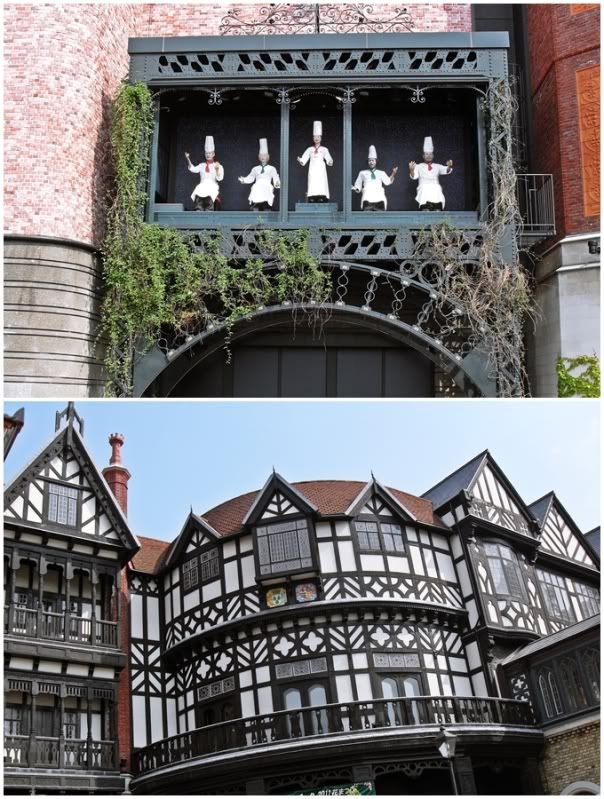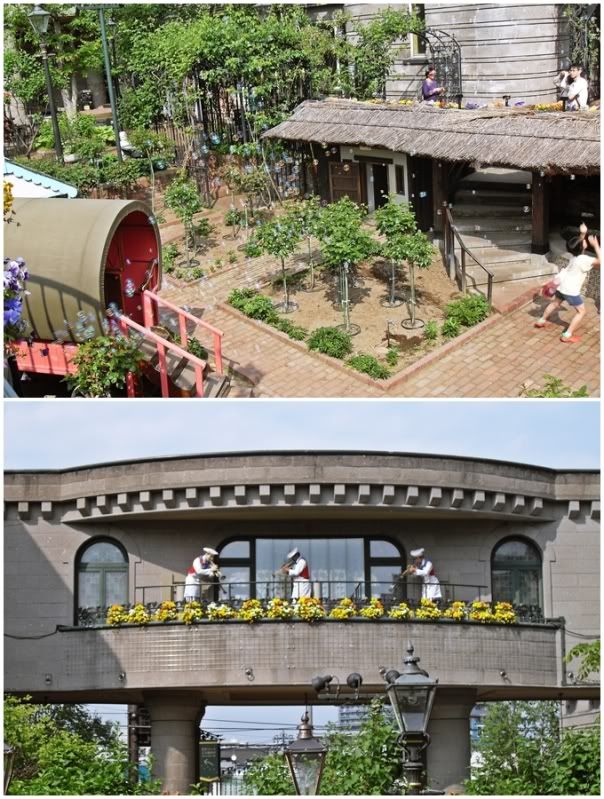 Otaru Orgel
In here, you can find thousand of musical boxes, antique lamps and handblown glassware. You can even customised your own musical box! Musical boxes are my favourite!! But it is too expensive ):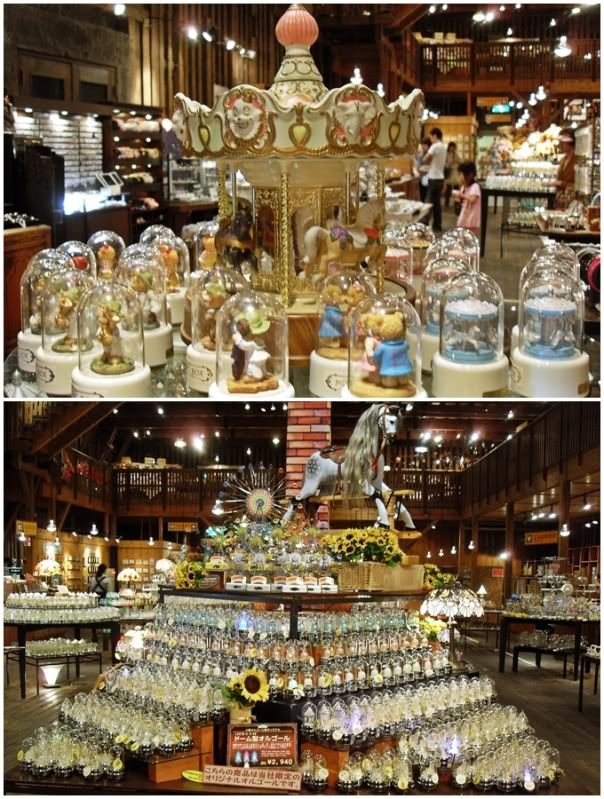 Otaru
Beautiful Canal lined by old warehouses.
I still feel that it will look so much beautiful when it is winter time.
HEHE! Look at the trishaw guys! ZOMG! They are definitely using their 美色to seduce you. LOL!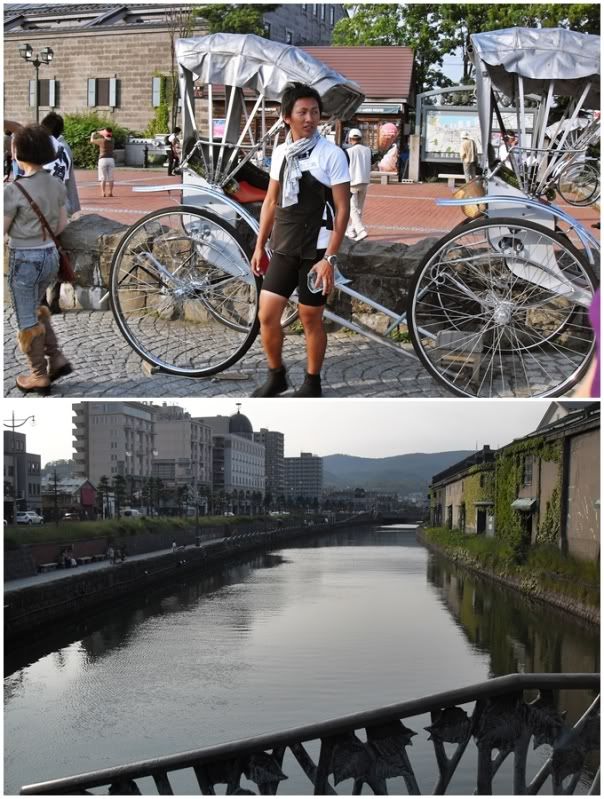 Back to our hotel -
Hilton Niseko
! It is a international 5* Hotel (: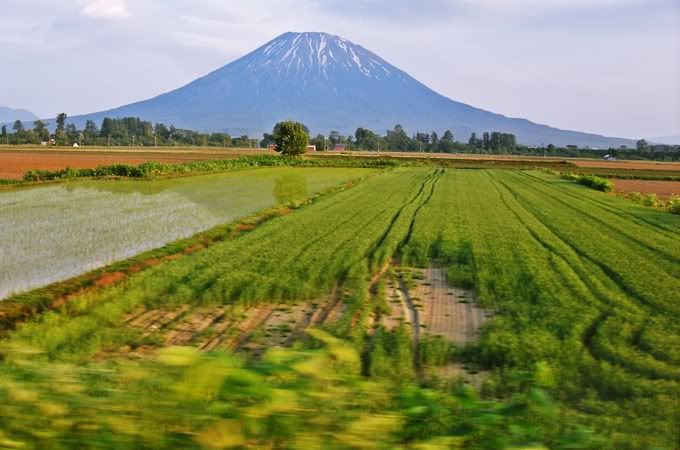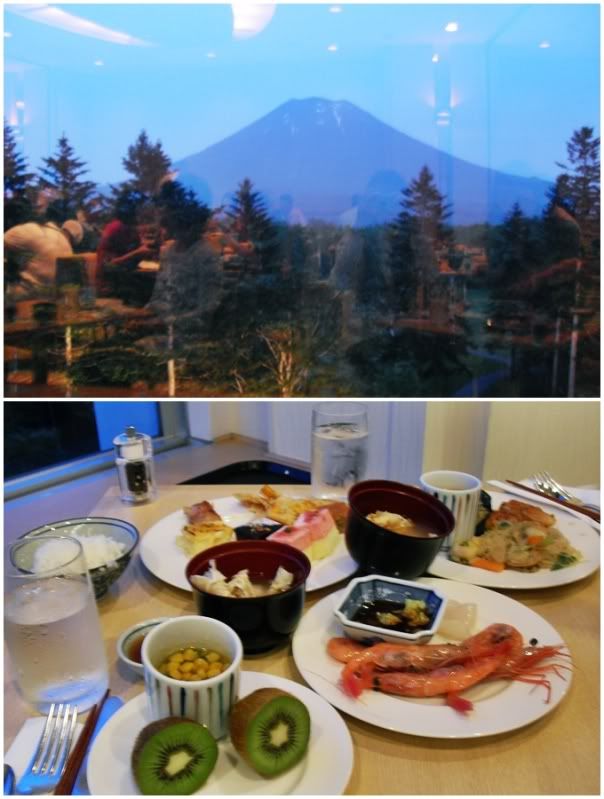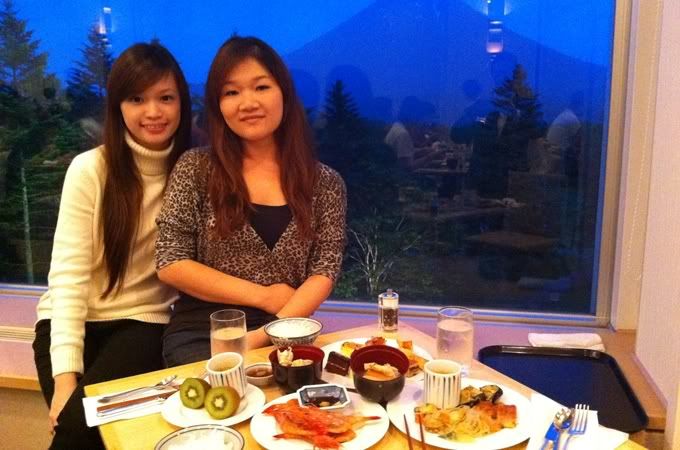 That is our buffet dinner!
Too bad, because of my braces, i did not enjoy the feast at all!!Everyday I'm eating the japanese rice with Miso or Chawamuchi (My favourite, I always take 3-4bowls to keep myself full!)
That's really pathetic right?
Thank god, my colleague is there with me.
She is so nice cause she knows that I'm unable to have the crab. She offered to help me to peel off the crab shell. Awww! So sweet right!
As usual, hot spring after dinner. OH OH!! I love the Hilton Yukata!
That is the most beautiful yukata that I have ever wore in that 7 days! LOL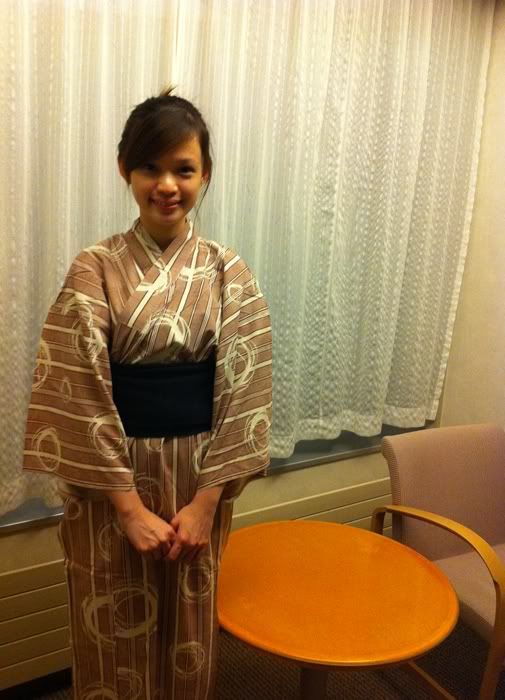 And that is our scenery that greeted us that morning! (: Can you see the "freshness" in the air?
Farm Tomita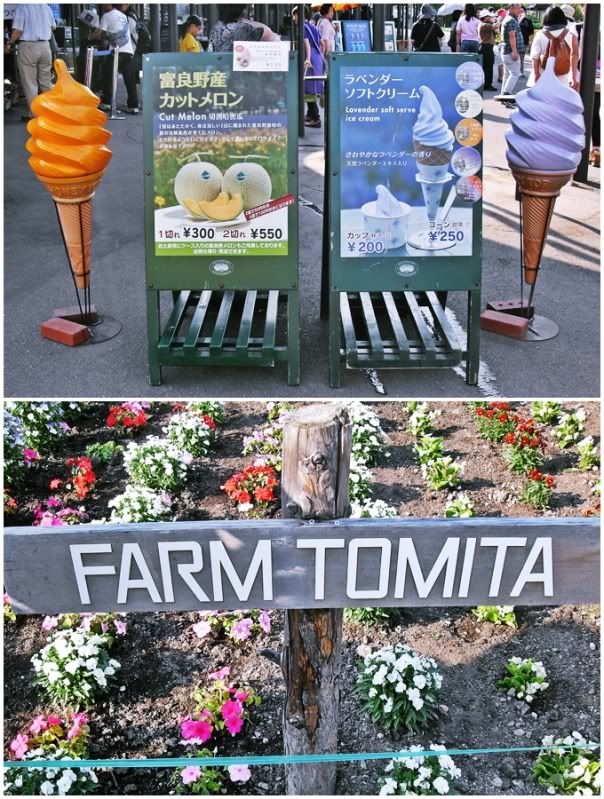 It is
LAVENDER SEASON
!
That is the lavender + Vanilla ice cream! I always love their ice cream!
Let's start the flowery journey with me (:
Somehow it is not really fascinating. In fact, a little bit disappointing. ):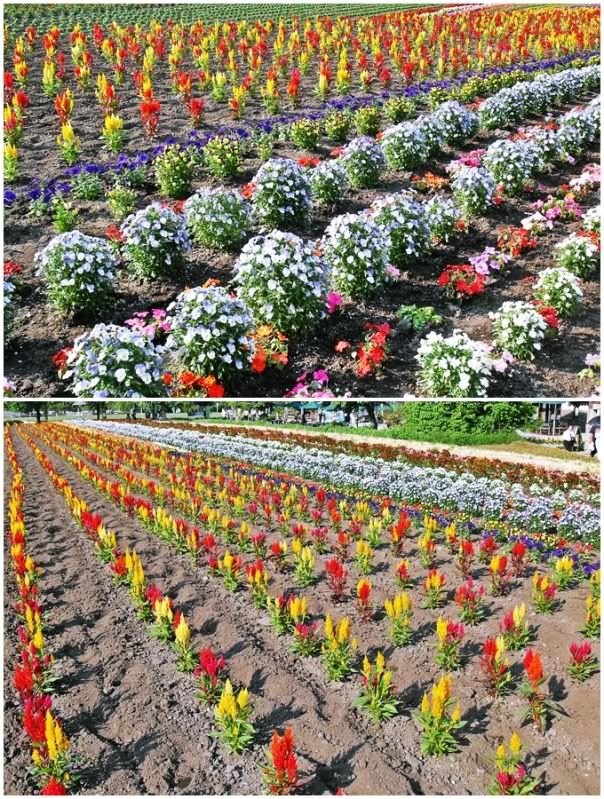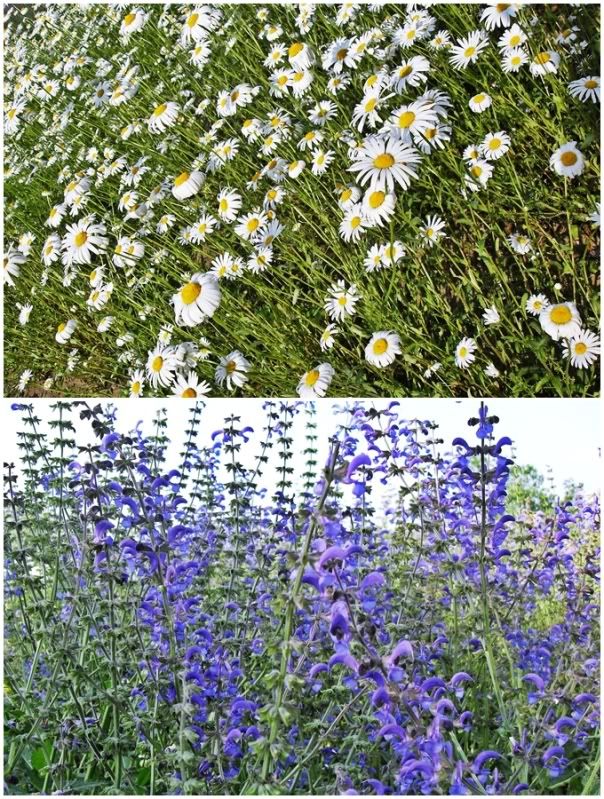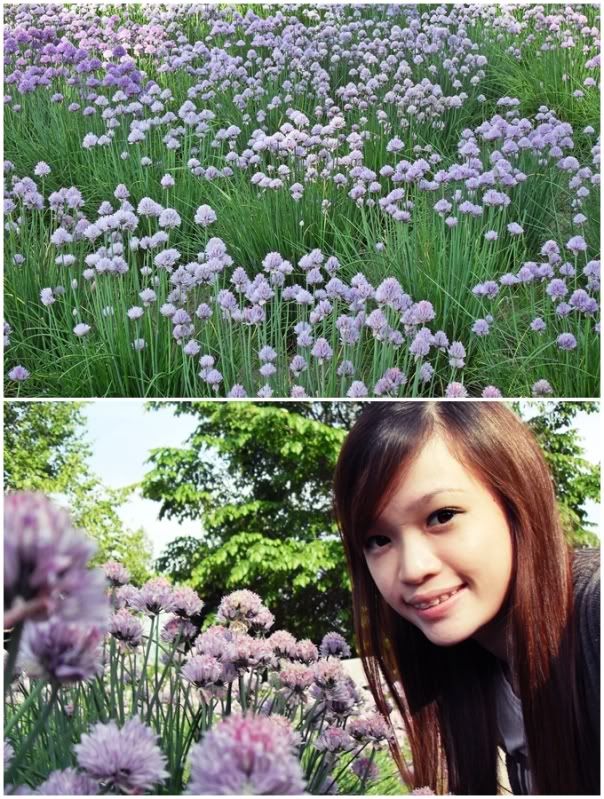 Ginaga and Ryusei Falls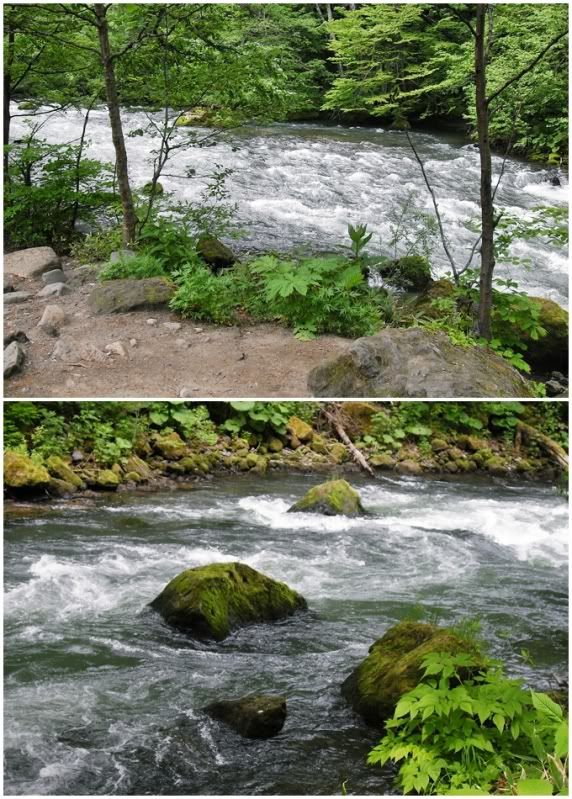 Actually the weather is really cooling, sometimes you don't even have to wear jacket or what. Just a shirt with a sweater will do :D Through this trip, I finally went for hot spring with my other 2 colleagues who were on the same trip as me! My first time to traditional hot spring! LOL! It is really blessing that I met them during my trip! The feeling is indescribable! It is like "YAY! FINALLY SOMEONE ABLE TO CHIT-CHAT WITH ME FREELY!!" :P
Really an experience journey specially when my group met
earthquake of 7.8
on our returned date! It is really scary! I was doing my check-in when the floor, the ceiling shook furiously! The airport staffs' face went pale and trying to hold onto the table. I was still in a gullible state, not knowing that it is an earthquake. My mind then went blank, I turned back to my passengers and everyone were shocked. Luckily it did not delay the flight at all. My mind was thinking "I wanna go home one! Don't shake today!" Don't play play, the impact is really strong! This is my first time experience such a strong earthquake! And that time is around 7am! Definitely it awaken everyone. hahaha.
Guess what? I bought hokkaido crab for my family.
I never really taste it before so I decided to bring one back for my family.
It is around 2Kg and it worth almost $200+! This is crazy huh!
And I can say that it is really fresh!
You don't have to put any seasoning. The meat itself is so sweet and juicy *drools*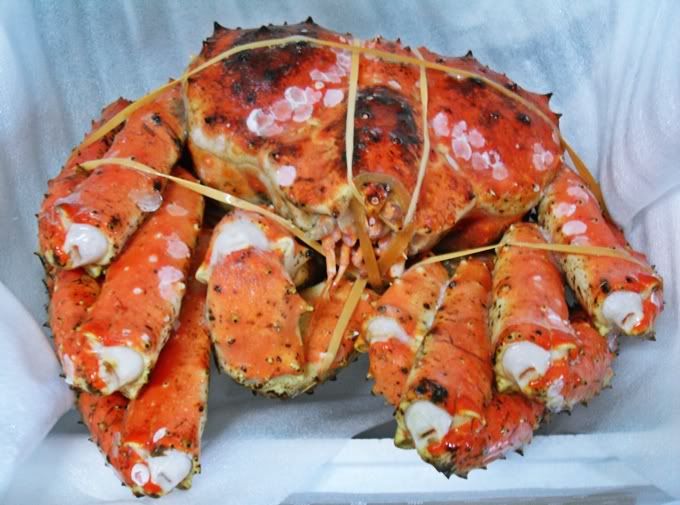 And i have love fetching me back home from airport. :D
With love