Missed My Magic Scarf's deal that is featuring on Outlet last month?
Don't worry!


My Magic Scarf is proud to liaise with
Deal.com.sg
!
P/S:
However, I won't be surprised that right now, there are lots of people selling. But still, I wish to warn everyone that.

Please buy the authentic version of Magic Scarf

, not those from Korea or Taiwan. Their qualities are way too horrible! I am also sick of those buyers telling everyone that his/her scarf are from Taiwan when it is so obvious that it is not!
Please note that,

Authentic Magic Scarf are not in 100% Nylon! Not Polyster

*roll eyes* And the fur of My Magic Scarf is as soft as teddy bear, or even softer!!
Anyway, just a brief description of what is Magic Scarf again.
This Magic Scarf called as Magic as it can be worn as a scarf, a shirt, a dress, a hood, a belt, a vest and others different ways!It is made from 100% Nylon. Stretchable tube scarf which is made of highest quality super-soft fabric. You don't have to worry of sweating when putting that on. They are as light as feather and it is super soft touching. You may want to visit My Magic Scarf for more detail

Here are the ways that it can be worn as :D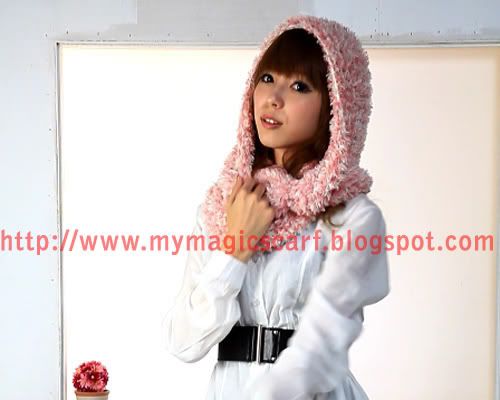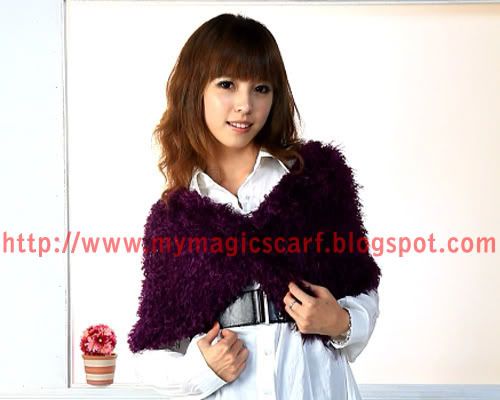 It is good for keeping yourself warm. Perfect for gift too! And definitely, the texture of the scarf is like teddy bear! So soft and cozy! Hurry now and get yours today!
With love