Have you guys visited www.outlet.com.sg?
My Magic Scarf is featuring in Outlet.com.sg for 5 Days!

Tomorrow will be the last day.
The price that you will never get it outside, I guaranteed!
Hurry and get your scarves today!

Seriously I am so proud that My Magic Scarf is able to feature on Outlet.
All thanks to Wei Young. *wink*
My Magic Scarf is really my
心
血.
Spent almost 3 years and I'm so proud of the result I'm having.
From partnering with my colleague till now with my sister.
I would say we really work hard for this little home business of ours.
haha. Why would I say that it has become our little home business?
Because of us in the family plays some part in it.
For myself, I am in the role of marketing as well as sales.
For my sister, she will be the role of logistic (LOL!) and accounting.
For my mum, she is in charge of the storage. (LOL!)
For my niece, qien, she is very obedient; she would always love to help out in packing.
For my jiefu and brother, sometimes they have to deliver overseas order to the singpost.
Every one plays a part. You will be thinking? Then where is the little devil? Apparently he has no role at all. We will be so glad if he can stay away from us while we are busy doing all these. haha!

And slowly we have expanded to Indonesia - Bandung, Indonesia - Batam, Malaysia and etc. Never expect so much. But Im contented with what My Magic Scarf is doing now.
I am proud that I am the first one who is the first to launch Magic Scarf in Singapore.

However, I won't be surprised that right now, there are lots of people selling. But still, I wish to warn everyone that.

Please buy the authentic version of Magic Scarf

, not those from Korea or Taiwan. Their qualities are way too horrible! I am also sick of those buyers telling everyone that his/her scarf are from Taiwan when it is so obvious that it is not!
Please note that,

Authentic Magic Scarf are not in 100% Nylon! Not Polyster

*roll eyes*



Anyway, just a brief description of what is Magic Scarf.


This Magic Scarf called as Magic as it can be worn as a scarf, a shirt, a dress, a hood, a belt, a vest and others different ways!It is made from 100% Nylon. Stretchable tube scarf which is made of highest quality super-soft fabric. You don't have to worry of sweating when putting that on. They are as light as feather and it is super soft touching. You may want to visit My Magic Scarf for more detail

Here are the ways that it can be worn as :D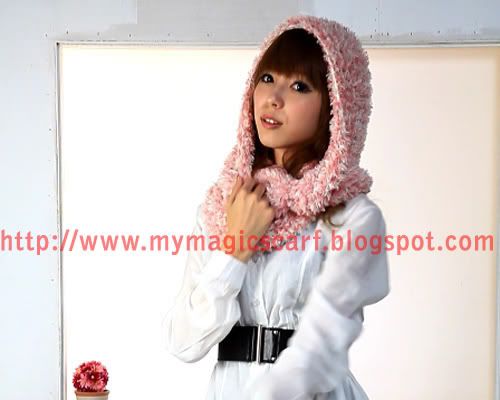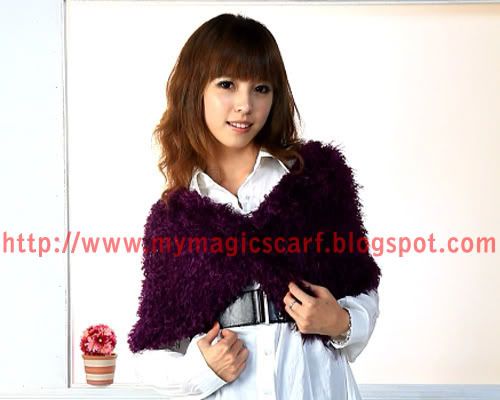 It is good for keeping yourself warm. Perfect for gift too! And definitely, the texture of the scarf is like teddy bear! So soft and cozy! Hurry now and get yours today!
Hit down to
Outlet
now!
Remember the deal ends on 05 April Midnight!!
With love