Hasn't been blogging for a few days! Almost for a week I guess!
This is the first time I feel so stressful for a travel fair.
Glad they are over, glad they are finally done! YAY!
But of course, it is still not a time for relaxing. There are still ton of things for me to complete.
This is the work life. More to come!

I'm so freaking stress about work that I am trying all ways to relieve them!
I even went clubbing with baby. We went zouk the other day with his friends.
I'm really not a zouk person. But okay lah. Just for relaxing.
With baby around, I dare to drink a lot!
Im so impressed with my drinking skill actually. HAHA!
Beside his friends come, baby and I went to get a small black label from the shop at Holiday Inn (you know where *eyebrow moving*).
I guess it is either 300ml or 500ml?
We went by the riverside and start to drink. HTHT followed by playing games.
A rare occasion that both of us will try all ways to make each other drink.
And damn, we only bought 1 500ml coke for mixer!
Obviously it is not enough and it seems that we are just drinking the nic!
Super Crazy! And of course we finished it all. Almost finished while his friend came!

And again, I continued to drink Vodak, Beer and a few slips of graveyard.
Power ah! But still... I wanted to drink more. But he stopped me :(
Basically I just drink his share too! HAHA!
After a big hoo-haa night, baby and I still managed to walk all the way to Great World for supper! In the end, it was closed and again, we walked back all the way until we found a kopitiam!
Power right? LOL!
Thanks baby for the accompany and letting me to wild for a while. HAHA!

Alright. Enough. PICTURE TIME!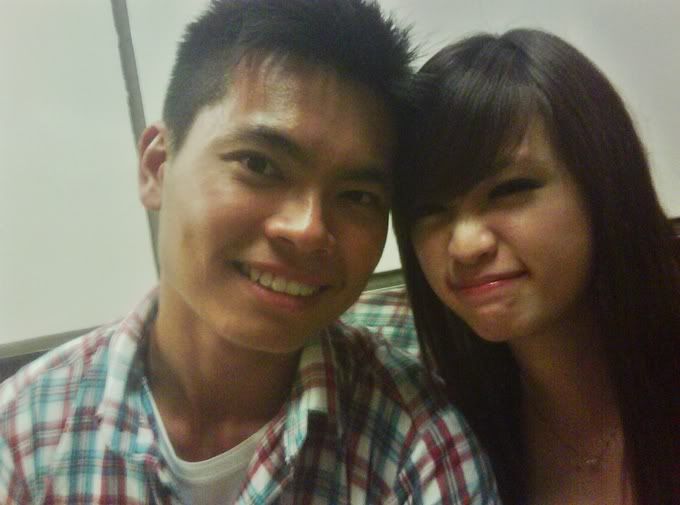 With the kids.
Using Qien's 3DSI camera. So the quality is lagi jialet! :P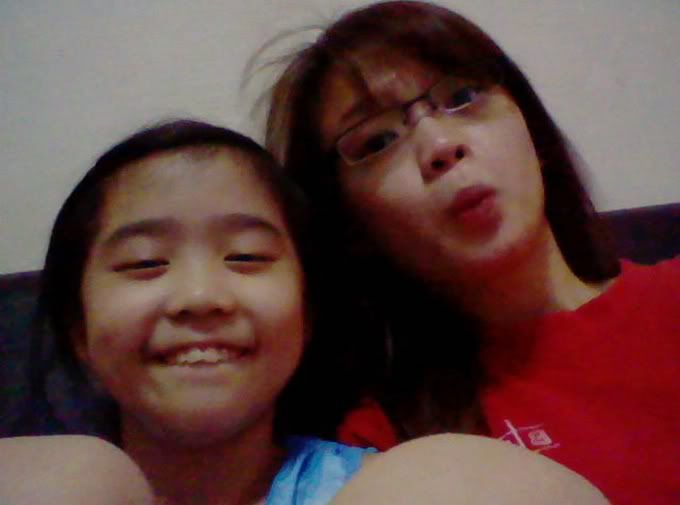 I love this picture! After taking, we realised that we smiled the same way!
Super cute! He was doing his big business! I have no idea why he poses like this and keep smiling. He went "hee hee hee hee" while doing this pose. SUPER CUTE!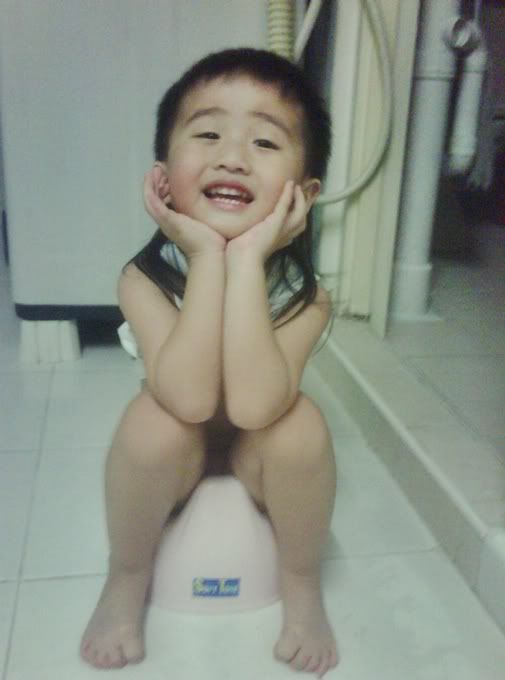 Coach Wristlet from my colleague that went Canada for her honeymoon :D
PRETTY!
Okay. Shall end my post here!
I goana go Taiwan with my mum tomorrow!
Look out for the Taiwan post when I am back! Can't wait to shall lots of goodies and place of interest! :)
With love