Just attended my twin colleagues' wedding at Shangri-la hotel last Saturday.
I would say I really love the way they planned and all the decorations.
Their hardwork indeed paid off!
Never been to a wedding that make me tear of happiness.
I am really really happy for them :)

A big congratulation both Mr & Mrs Choo!! (Their husband are not twins, just coincidentally they have the same surname :D)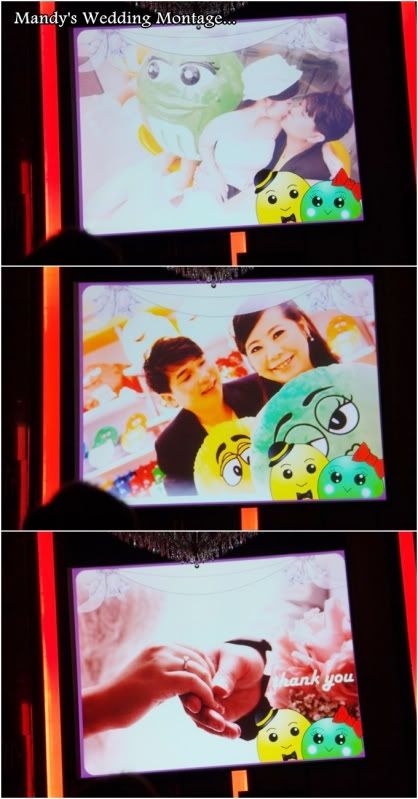 Basically everyone just enjoyed taking photos! haha!
Such a rare occasion that everyone of us dressed up for an event!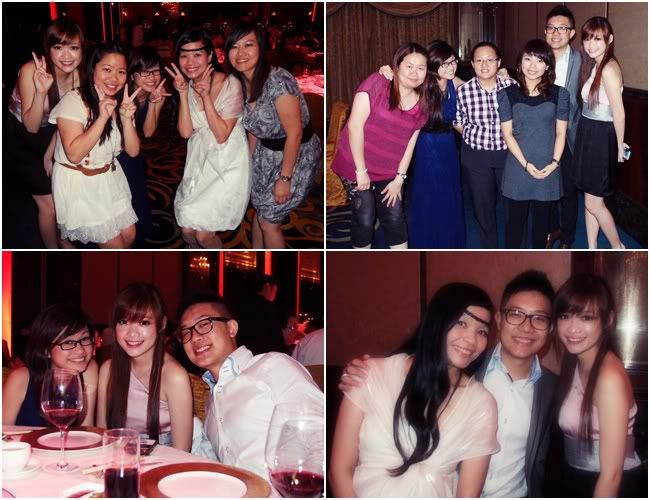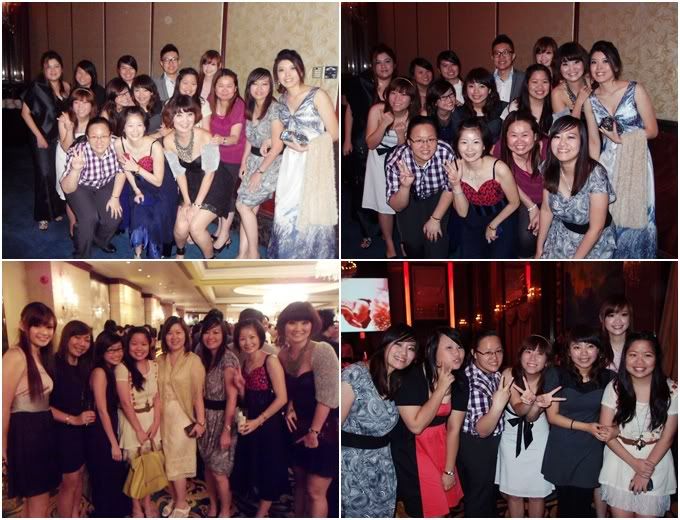 After wedding, we have another round! Around 10 of us went to Top1!
So surprised that we really have a bunch of singers colleagues!
All "10 drops pies" one okay! Mai siaosiao!!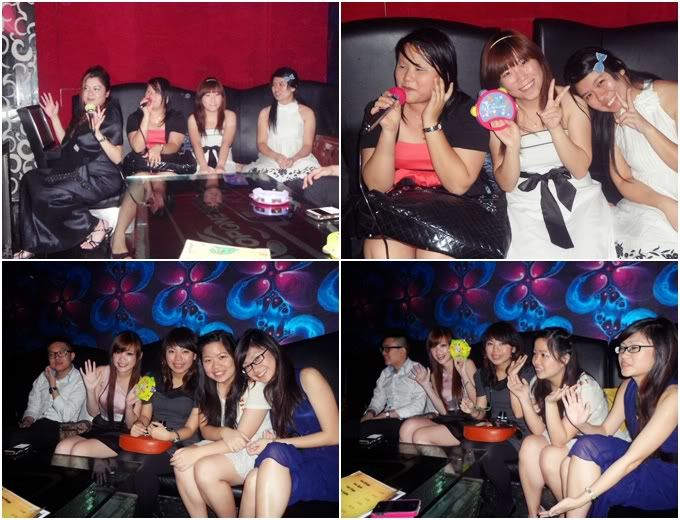 Happy marriages begin when we marry the one we love, and they blossom when we love the one we married. May you two find love and happiness in each other's arms! :)
With love
(Photos credits to my colleagues who brought their camera on that day!)