Hello! I'm back with updates. hehe!
Let's update with some cooking stuff!
I always love cooking. (Though I don't really know how)
But I am proud to say, my mum is really a good cook! :D
Too bad, she has not taught me any of her homecook dishes! :(
Will learn from her soon!

Tried to cook a humble meal last week for baby. haha!
Here is my menu for the day. Spaghetti, Rosti, Some...creamy soup? Sound simple and good?
Normally i just cook "Ee Mee (noodles) Soup" or "beehoon soup". As simple as that!
Let's start with the simplest one since I never cook such a meal before.
Please don't hiam leh.

Let's started with rosti first; which it did not turn out to be appealing at all!
But luckily, the taste is there :P

My Humble Rosti!
Here are the method if you are keen and don't mind at all! HAHA!
1. I peeled off the Potato skins. (I had around 4-5 potatoes. The potatoes are really small. Perhaps just the size of my palm only)
2. Boil them for about 20-30minutes!
3. Cool them down before cutting into stripes. (Normally I will replace the hot water into tap water to cool down the temperature)
4. Cut them into stripes. If you have those cutter like this, it will be so much easier! (be careful! it is freaking hot!)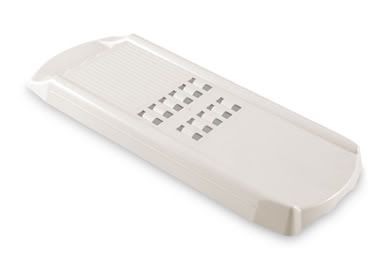 Partly my rosti failed as I over boiled it and it became too soft
:( And when I am peeling them, it is so freaking hot!!
5. Put two spoons of oil and get those potato stripes down into the pans - this is the dangerous part!
(careful not to get yourself scalded by the oil!)
6. Fry them until they are golden in colour and tadah! Ready to eat! Need to improve on the tactic.
Another thing why it failed it, I guess I put too much potatoes and the pan is too small! LOL!
Anyway, Yaya! Don't be rude. I know it looks yucky! But it really taste good!
Close your eyes when eating and you will be in the heaven right away. hehe!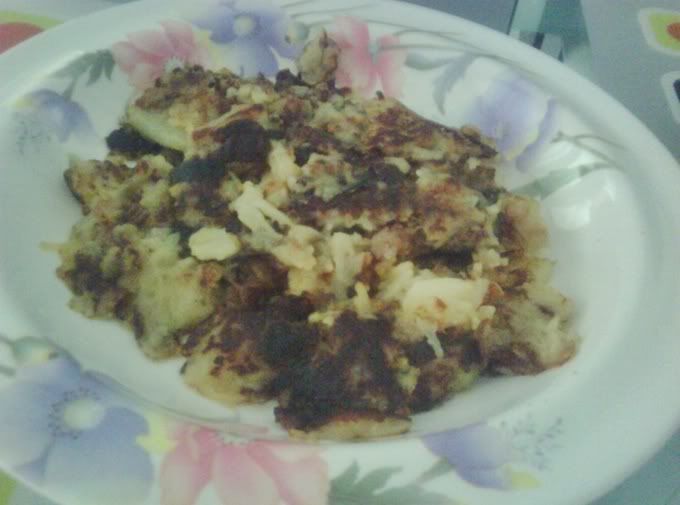 Alright, Next!
My Humble Spaghetti!
1. Get ready all your ingredients. For mine, I only had minced meat and mushroom! LOL!
2. Marinate your minced meat first! I used oyster sause, salt, soya sauce and etc...
3. Mushroom (Those can mushroom); cut them into slices
4. Get ready to cook!!
5. While making the spaghetti, put some salt in the boiling water. It will makes the spaghetti get soften faster than it takes! It takes around 15minutes. Make sure that they are soft and not still hard! LOL!
6. Next, transfer them into cold water first then back to the plates.
7. The most important highlights - the sauces! I got the sauces from the market; so yah. it is like instant spaghetti sauce? :P
8. First, put the amount of sauce that are enough into the pan. Next, put some tomato sauce. You may add a little bit of water if you want; so that it wont be so starchy.
9. Tadah! Sauce ready! Put it over the noodles and you are done! END GAME!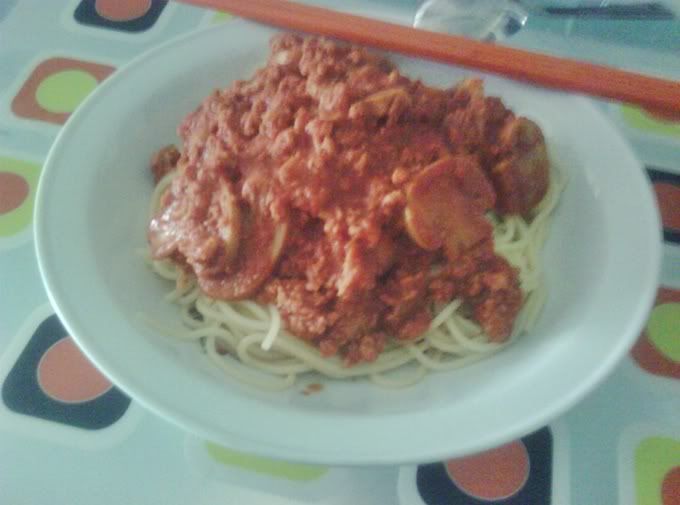 I am not a spaghetti person actually. FYI, I don't eat spaghetti at all! I had never ate spaghetti before. So yah, it turns out to be quite good and baby loves it! :D
Next, simplest of a
Creamy Chicken Soup
! (Actually it is just Campbell soup! HAHA!)
That's my very first humble 2 dishes 1 soup meal! :D Baby said it was a
PASS
and a potential to be a housewife. HAHA!
-----------------------------------------------------------------------------------

Just some updates for the past few weeks.
Chocolate Prata from NEX.
Waffle Ice-cream from City Square Shopping Mall
Earthquake from Swensen!
I treated him this and guess what? We had only this for our dinner! LOL! After this, we did not eat ice cream for like days or even weeks?
Can't help but to really agree that I've grown horizontally for the past few months.
Well Well Well. I just can't help but to keep eating those fattening stuff.
This is maddness!
He can't even stop me as
HE IS THE ONE WHO KEEPS TEMPTING ME
! :(
Lose 2kgs in a month of march? I guess it is hard...
With love