Remembered I mentioned about Joop Fashion Shoot last year?
Looks like the pictures have already out in their shop =)
I don't even know until I received sms/mms/calls from family/friends that they saw my pictures. hmmm. I still think that I don't suit thick makeup with huge permed hair. hahaha.

Anyway, Joop really have nice clothing for you.
Check out their recent CNY Promotion! - Grab a $18 worth of goodies bag!! Don't ask me what's the goodies bag; I don't even know it! HA!


I am quite paiseh to walk past their shop; though the pictures don't really look like me. LOL!
This poster was outside their shop, my sister snapped it and showed it to me.
That was during Christmas period :)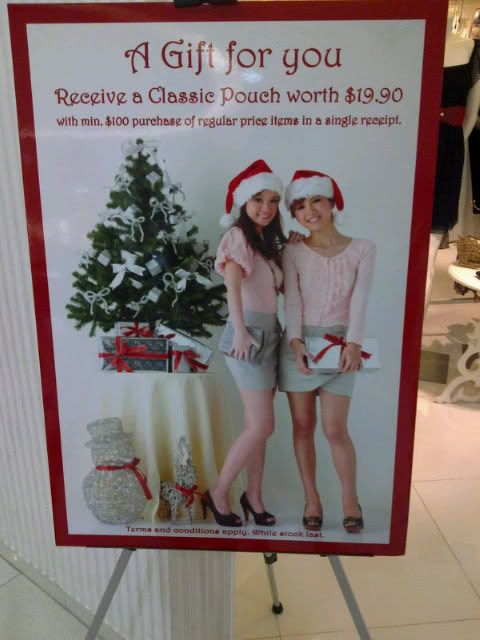 It also appeared in Capitaland brochure. Again, it was my sister who saw it. hahaha.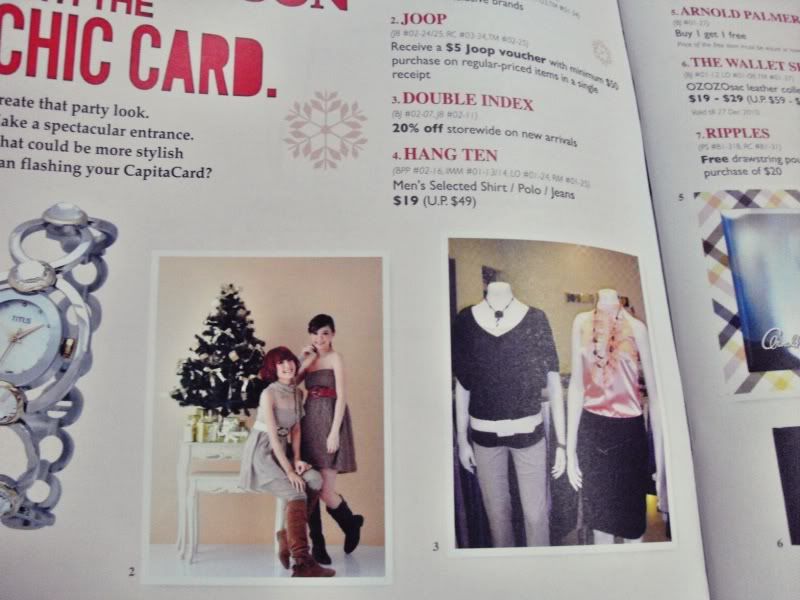 Here are the rest of the posters...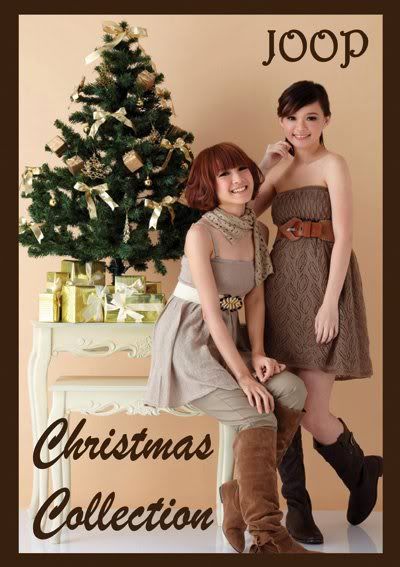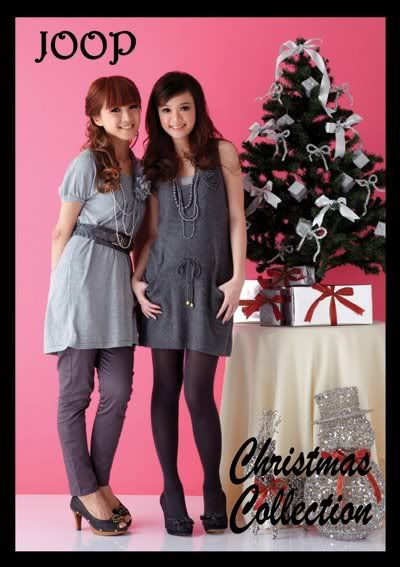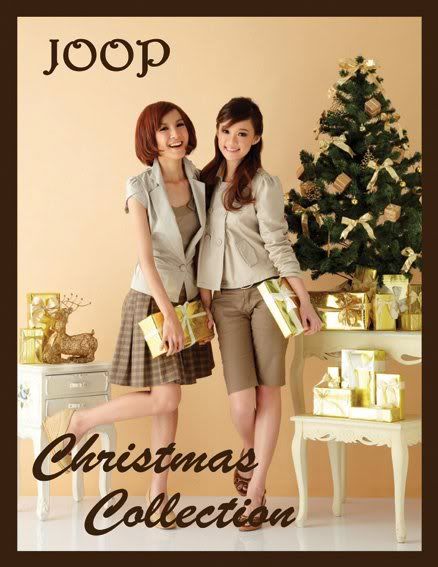 Luckily, I don't look sick in those pictures. I was down with fever that day; still managed to finish shooting! About close to 8 or 9 hours of shoot! But it was really a nice experience :)
And got to know Josheen. I think she is more tired than me, as she is a malaysian, she travels all the way for this shoot! Well, really give us an applaused! ^.^
With love