Hi all,
Finally I'm back from my 8D Korea v.EXCLUSIVE!
Seriously, I missed home so much! *start to sing "this is home...truly..where i know..i must be"*

Okok, I still prefer Japan even though I'm there for just 5 Days.
Japan will still be my choice after all.
But in terms of shopping, Korea is better lah. Cause it is cheaper and there are more things to shop.

It was -5 to -9 degree when I was there. Incredibly cold.
But I am proud to say I have made all the precautions ever since last year to Taiwan.
These are what I wore everyday when I was there.
For pants, long john > a thick leggings > jeans
For top, long john > long sleeve/tshirts > look alike adidas jacket > one coat > another thicker coat.
Damn kuazhang right. But I have to keep myself warm. Not to forget scarves and winter cap. Lol!
Totally look like a dumpling!

MBC Dae Jang Geum Theme Park
Here is the first drama theme park that open in Korea.
Don't look like a theme park to me either. Lol
Had a fall at there! Lol.
Luckily no one saw it! If not I will be damn paiseh! :P
Because there were snows and stones on the group.
Super slippery! In the end, I just tripped and fell onto the group.
The kneecap had a cut (only after I got back to hotel and i saw the bleeding)The kneecap part of the pant even tore!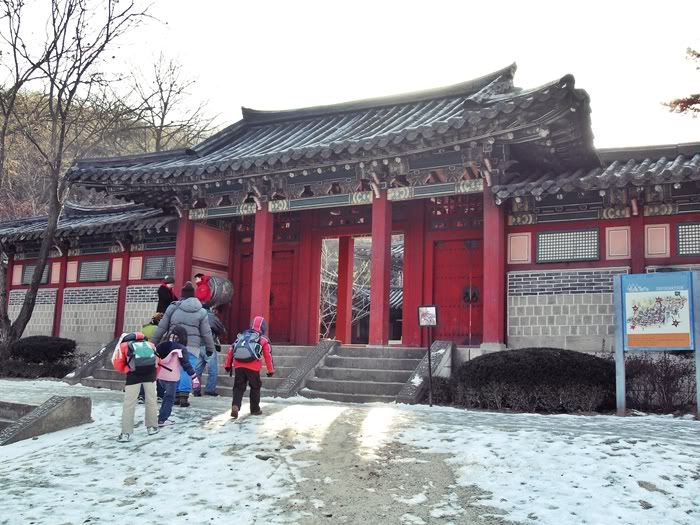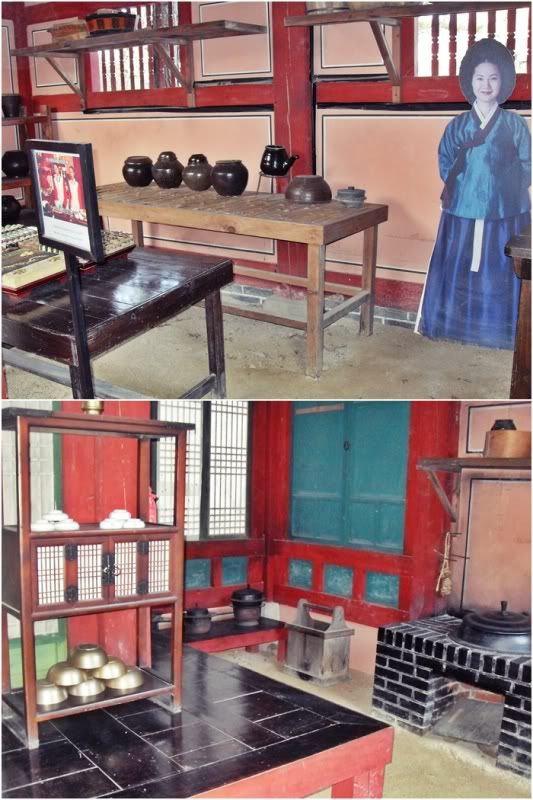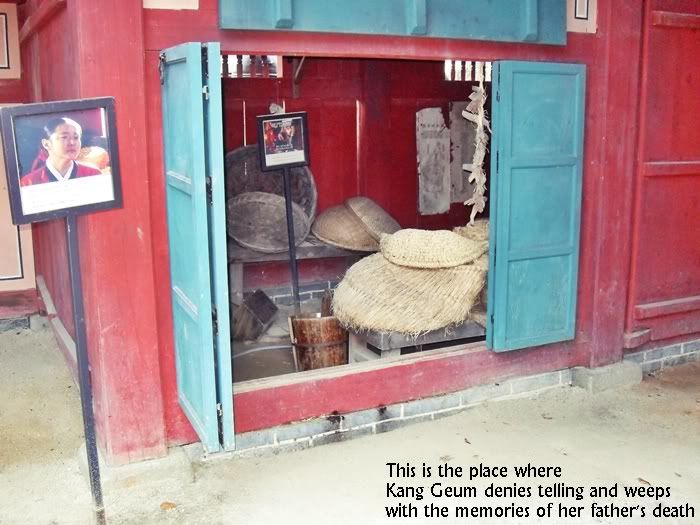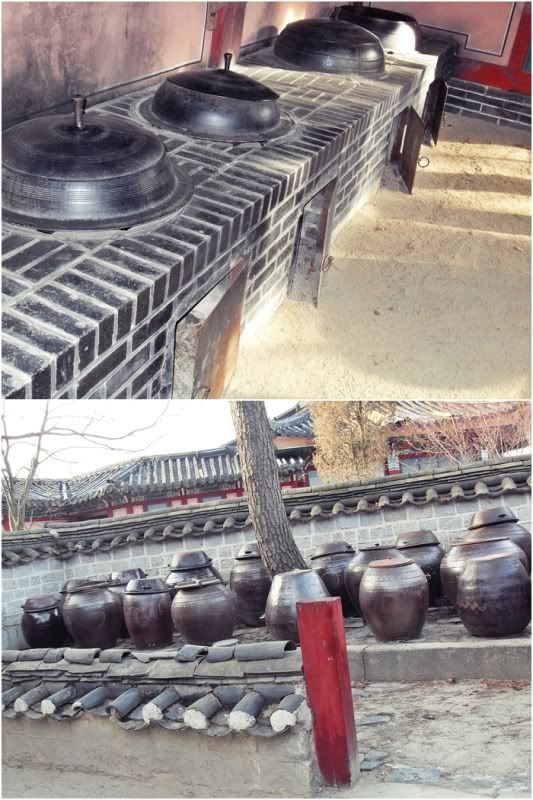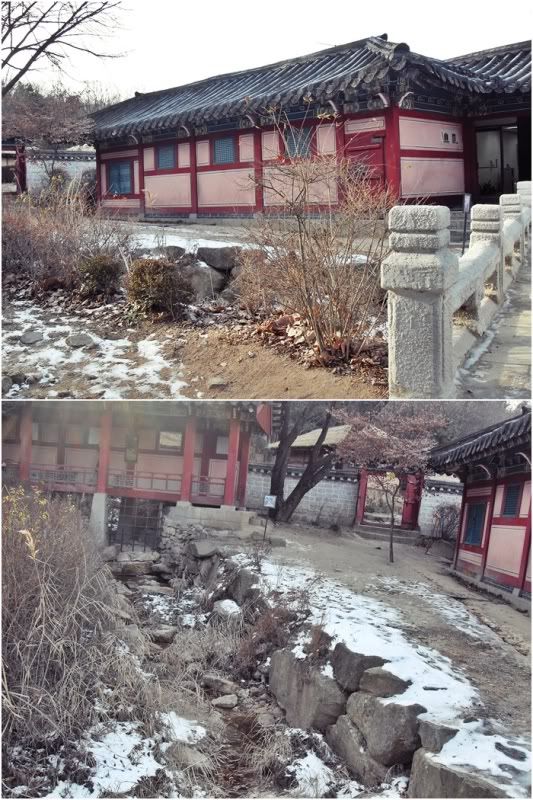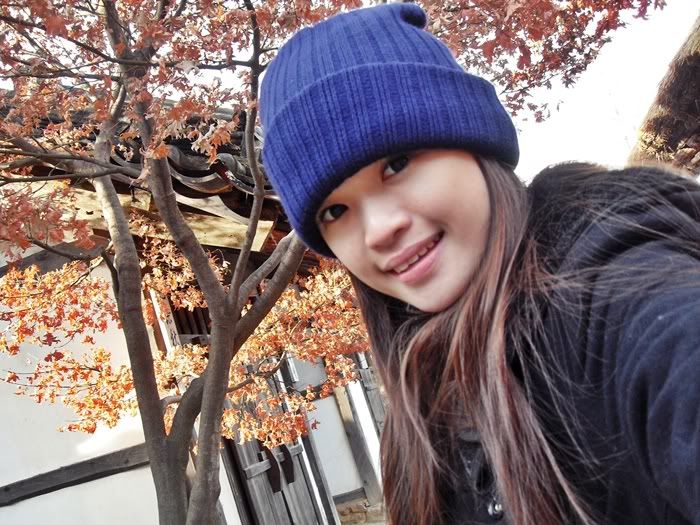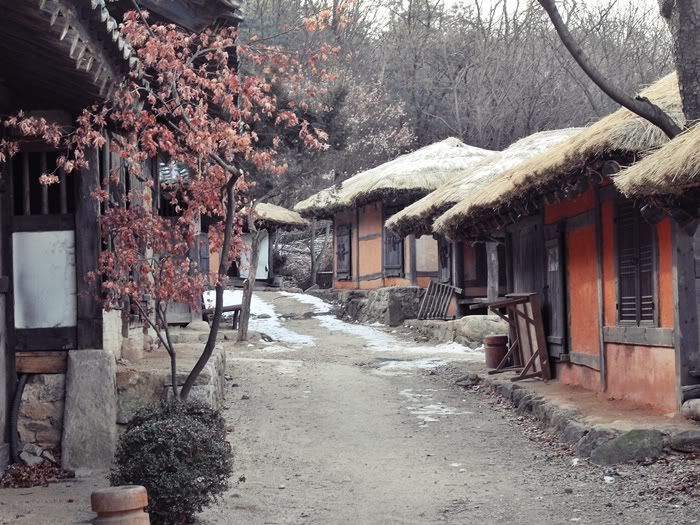 Strawberry Farm
Haha. Everyone enjoys plucking Strawberry!
Most people will pluck those that are "perfect" shape.
But they said that the uglier or out of shape the strawberries are, the sweeter they are!
And it is true! Cause I have compared ;)
Gyeongbokgung Palace
Bascially a place that is all about chosun dynasty (: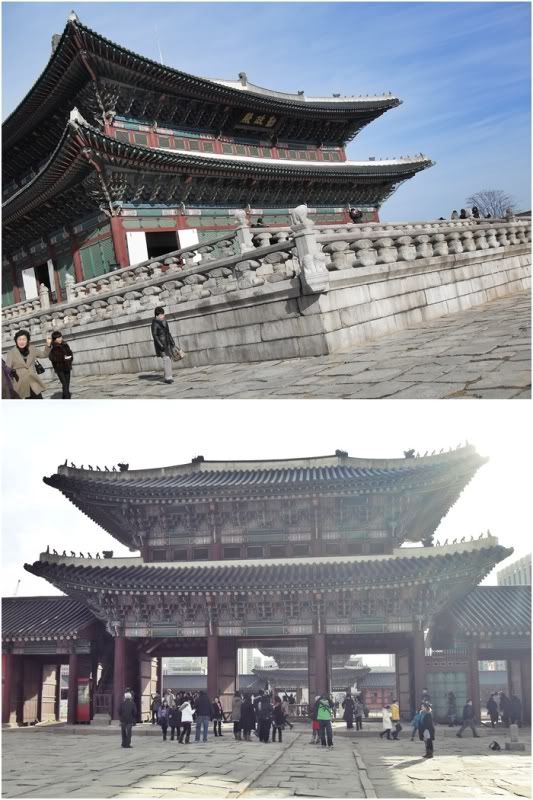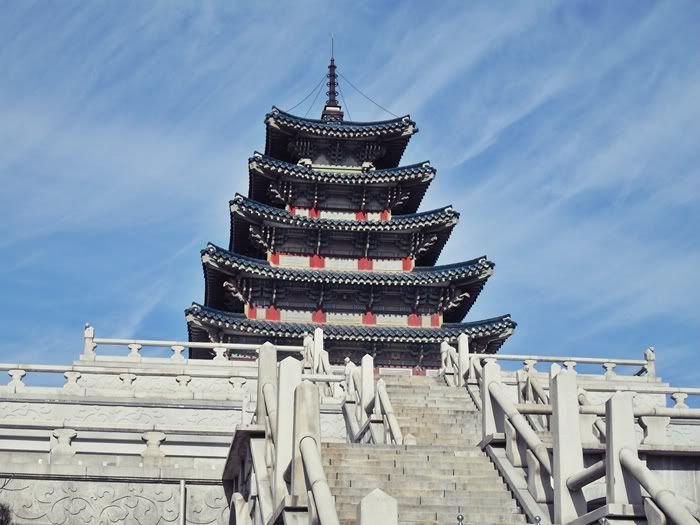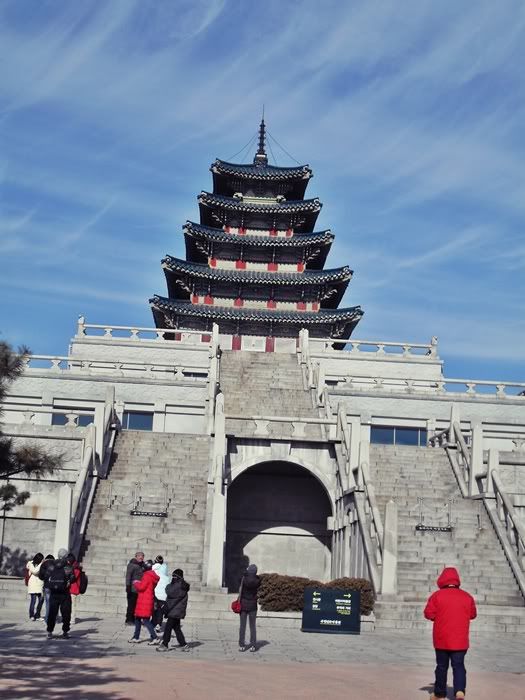 Yeoju Premium Outlet
Where more than hundreds different branded products are found there!
But too bad, I got nothing from there. Lol!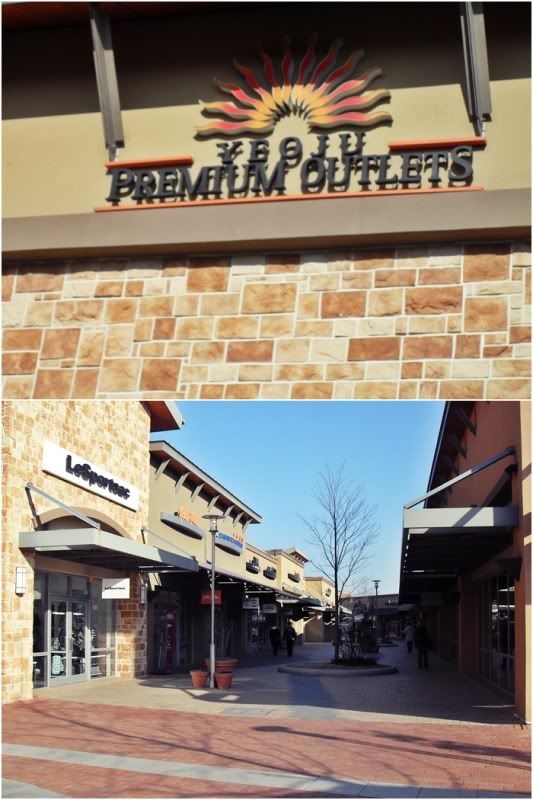 Everland (Outdoor Theme Park)
Sort-of-look-like-korea-disneyland!
Kinda sad, as I missed the parade :(
It was so cold that time. Roughly around -5 degree!
I was shivering then!
Didn't managed to play the rides,
who will play roller coaster when it is minus degree!!
Maybe me; cannot blame lah. Seriously, I cannot take cold!
That's explain the amount of clothes that I wore! LOL!
The saddest thing is the hot chocolate that I bought went warm after 10 - 15 minutes! =.=
We went to take a ride to visit all the animals!
It was cool! There are just beside your bus!
Animals like bear will even hi and say goodbye to you!
(I'm not joking!)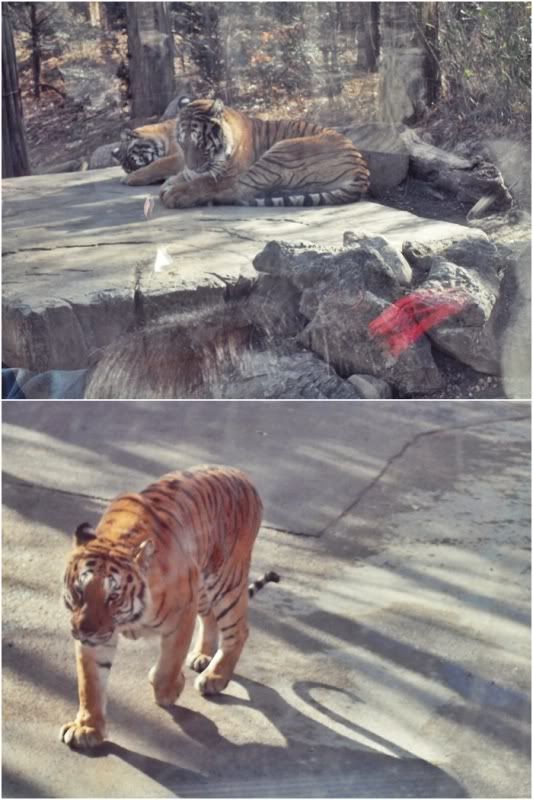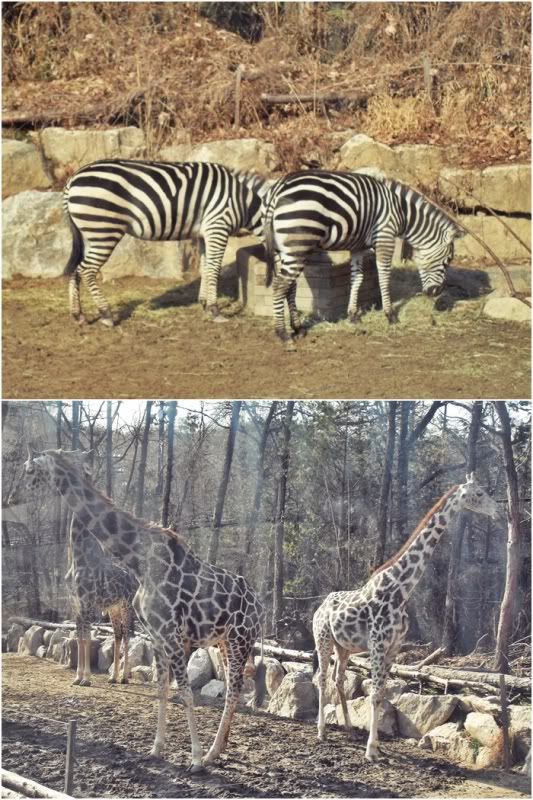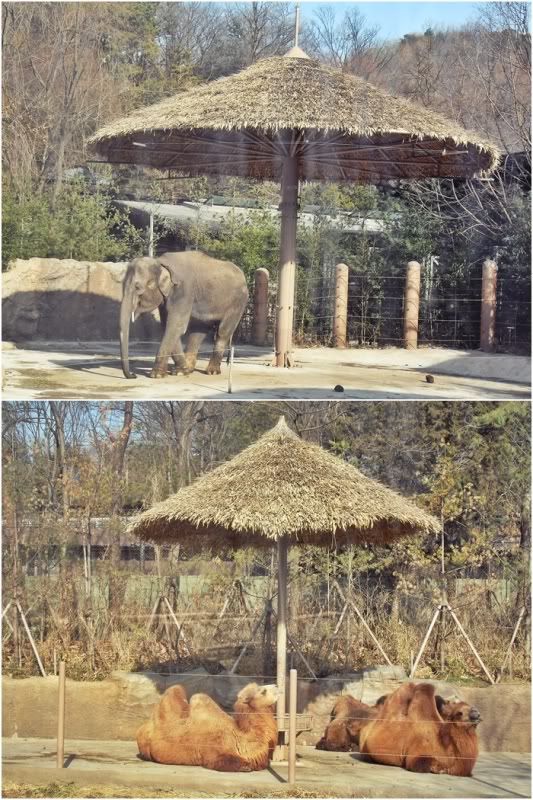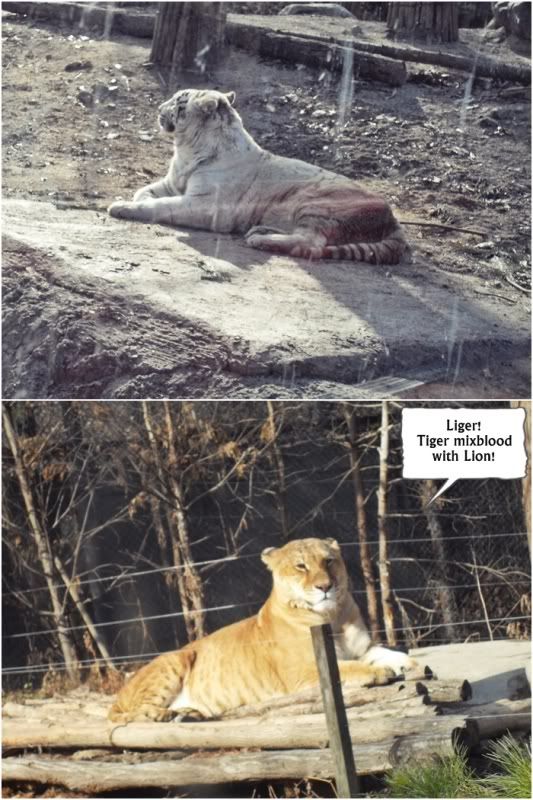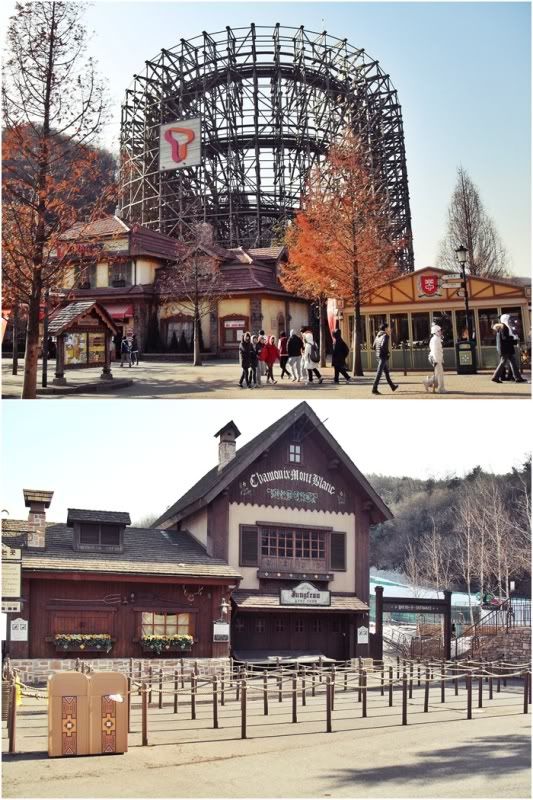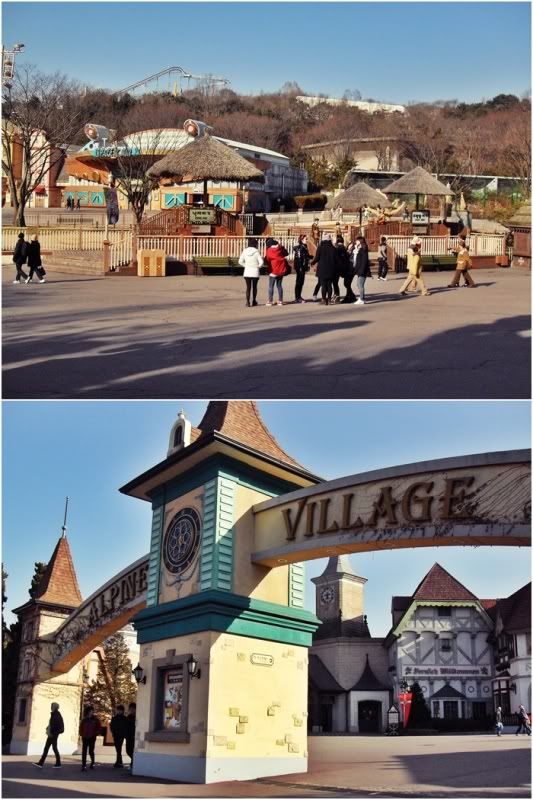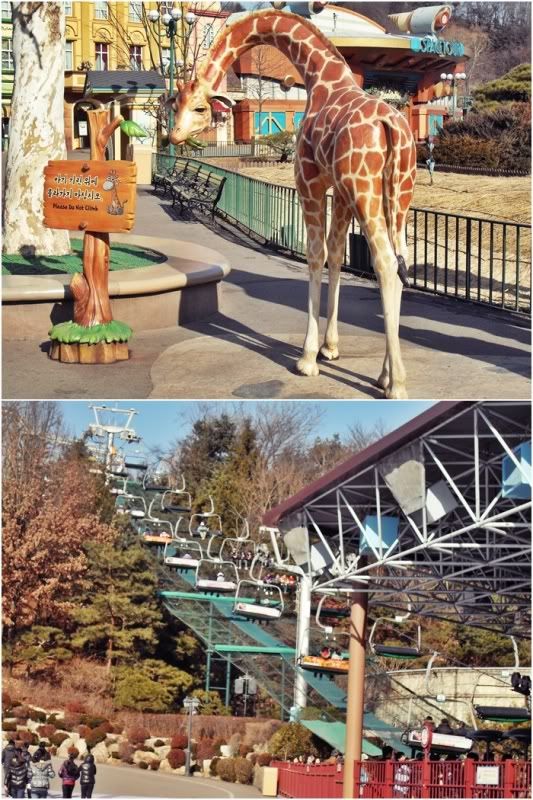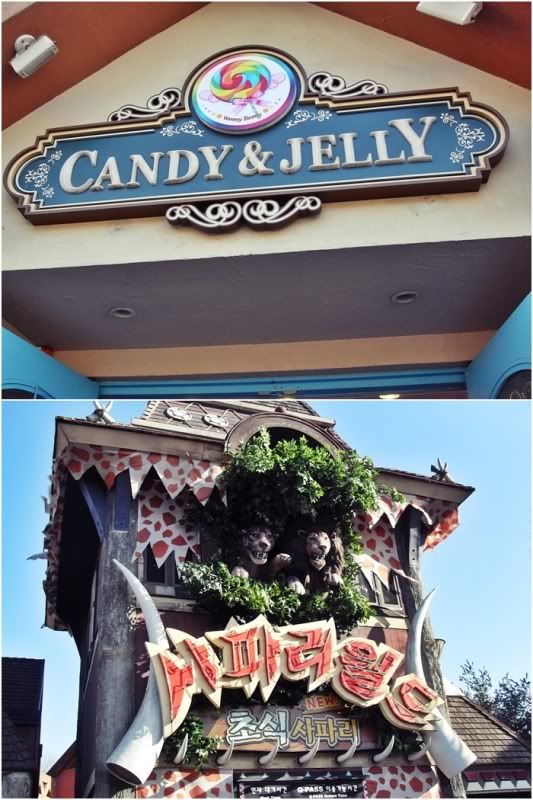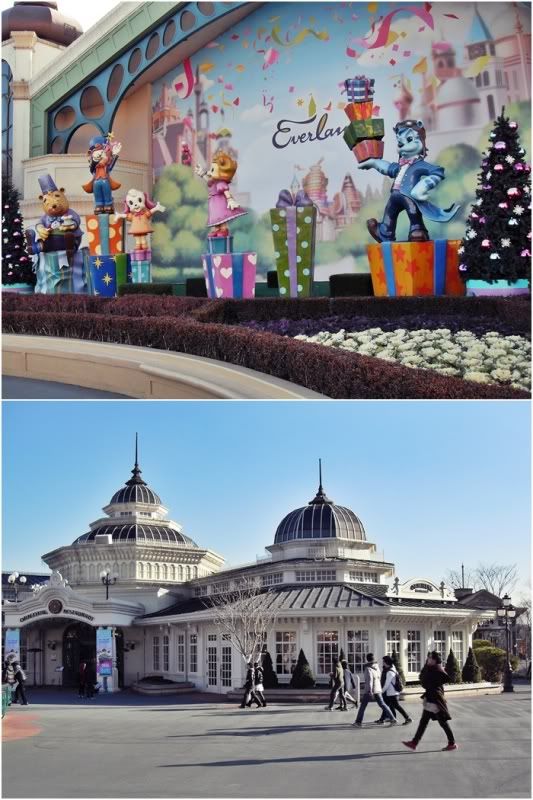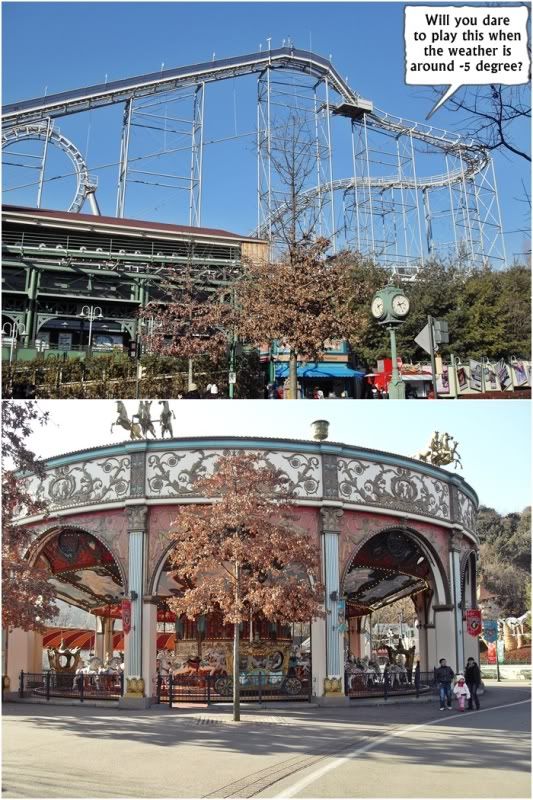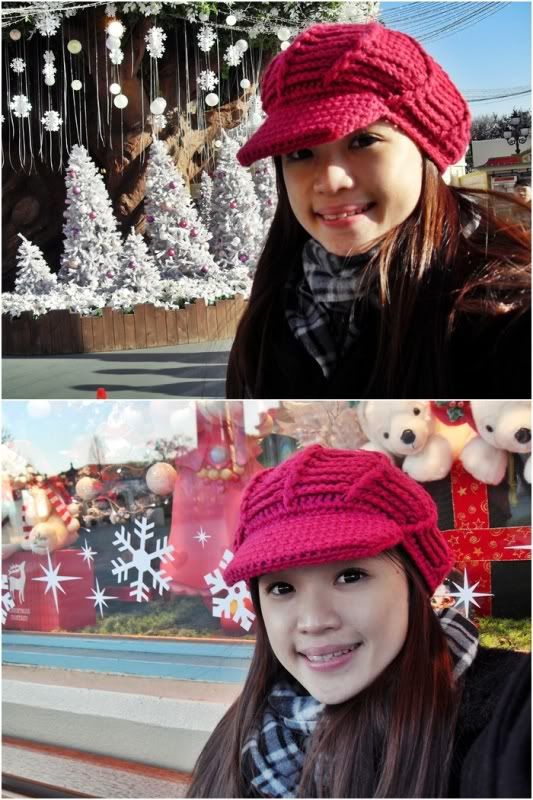 Lotte World
It is Korea's largest Indoor Theme Park!
There is an indoor and outdoor theme park as well!
Managed to catch their Christmas parade! But it wasn't that exciting then I thought.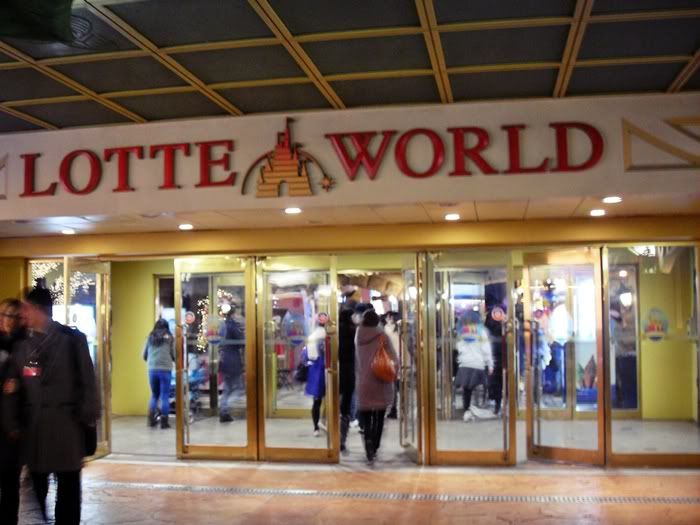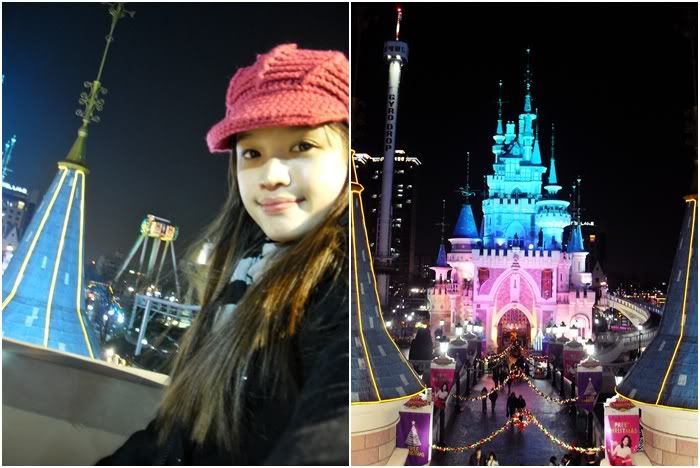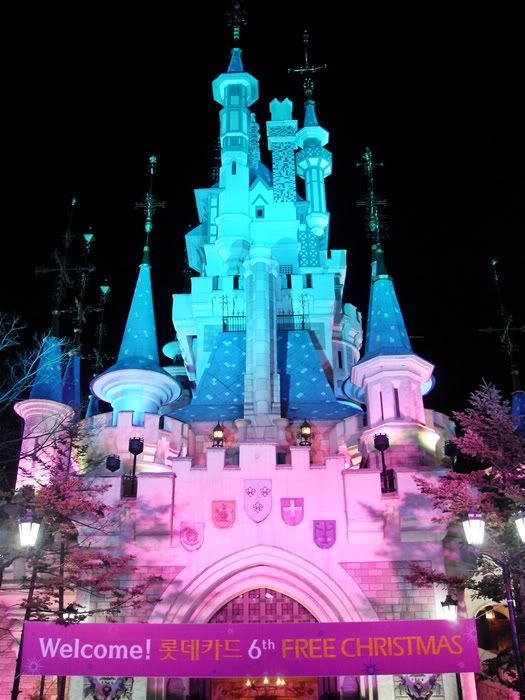 Guess who I saw at Lotte World!!!
I was so pekcek with all the screamings (really is scream those type)
I don't even know who they are until I heard their song - Shock. Lol!
Perhaps their only song that I can recognise (Sorry, Im not really into Kpop)
Me and one of my customer's kid.
She is so cute! :D
Myeongdong Market
The "Orchard Road" of Korea!
Nice place to shop, but it was super crowded!
Actually a lot of japanese people will shop there. Don't know why.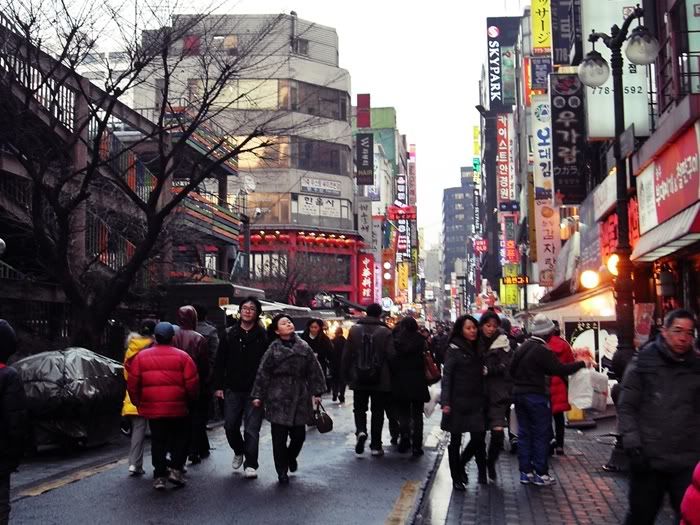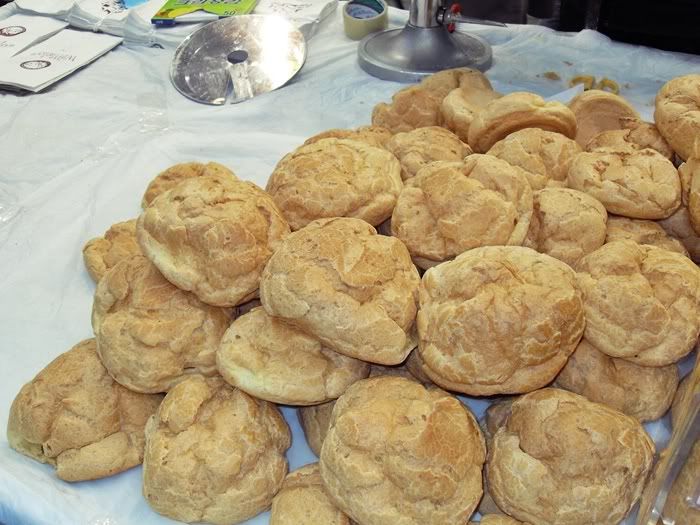 Dongdaemum
Shop at dongdaemum Market!
It was quite funny. I was shopping at one of the Mall nearby.
I think they are Singaporean, a mum and two teenagers daughters.
They got so pekcek with the people there until they shouted
"ANYONE WHO CAN SPEAK ENGLISH HERE!!"
And just nice, I walked past there! I feel like... "Hi, Language Barrier?" hehe!
Korea Traditional Costume
Happily taking pictures of them while they changed to Korea Costume!
Mad Cuteness! xD
Drive past the blue house...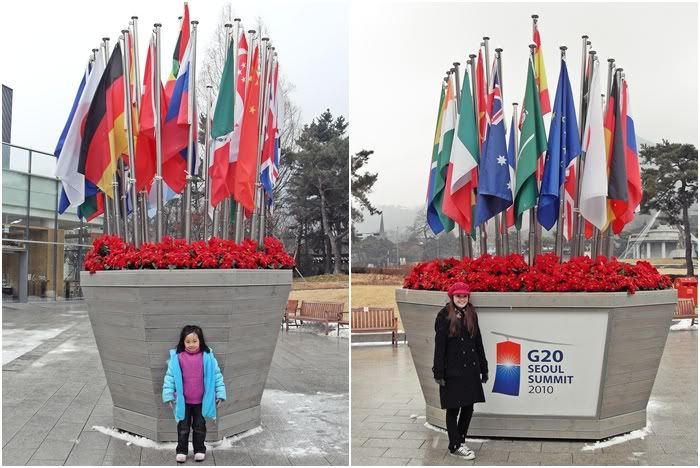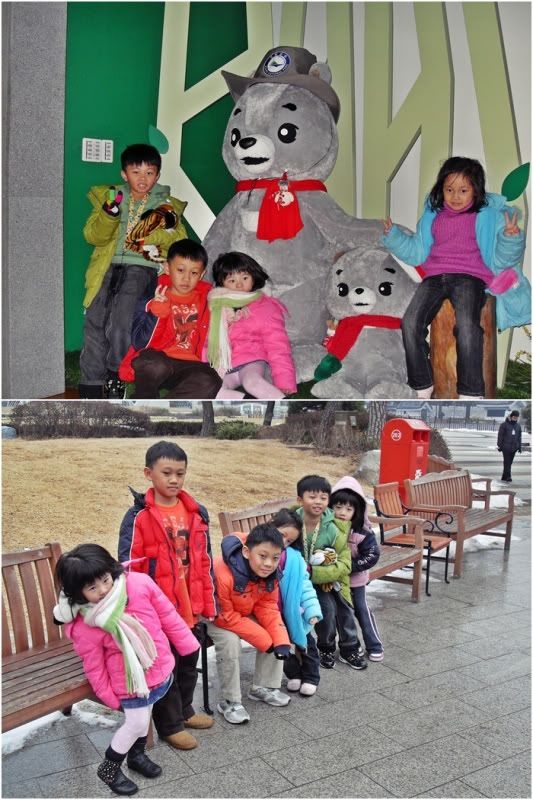 Muju Resort
Spent one night at Muju Resort.
Seriously, the place really gave me a shock! Kinda of rundown.
Ok lah, because it is a resort, so more or less it is just like a chalet.
But because it is on top of the mountain, it really looks kind of eerie to me. Lol
Plus, Im sleeping alone! X.X
Next morning,
I was greeted by these beautiful sceneries!
It snowed the night before, but too bad, I didn't get to see it.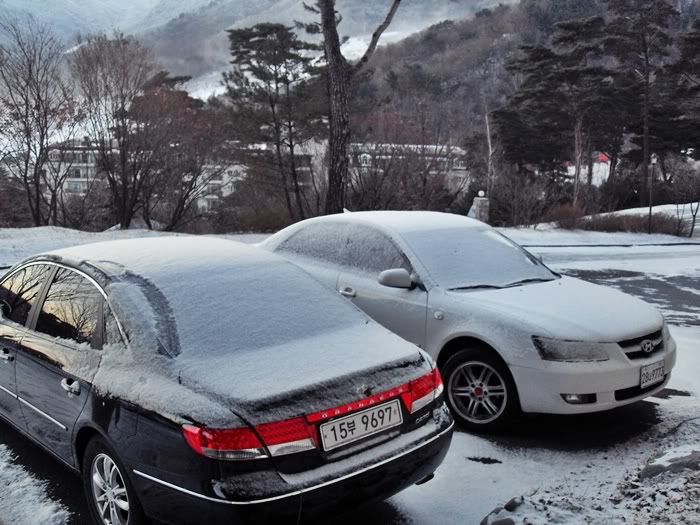 All ready for skiing!
Look at the Ski suit that Im wearing!
I think I look like some astronaut!!
Feel so fat with it! Lol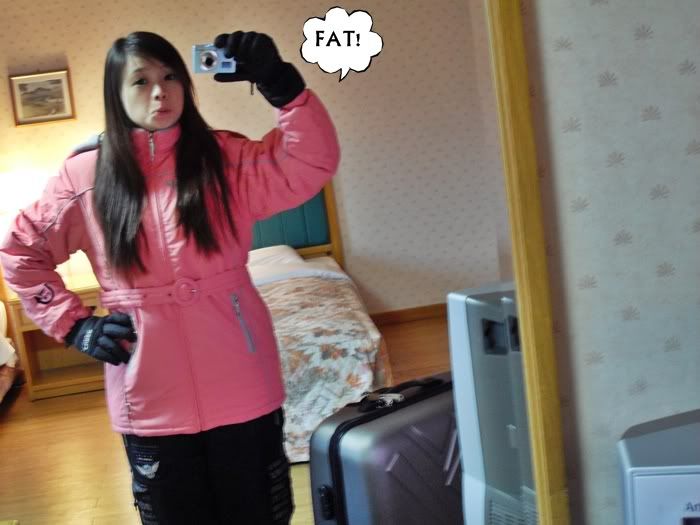 Here we go. Start out skiing now!!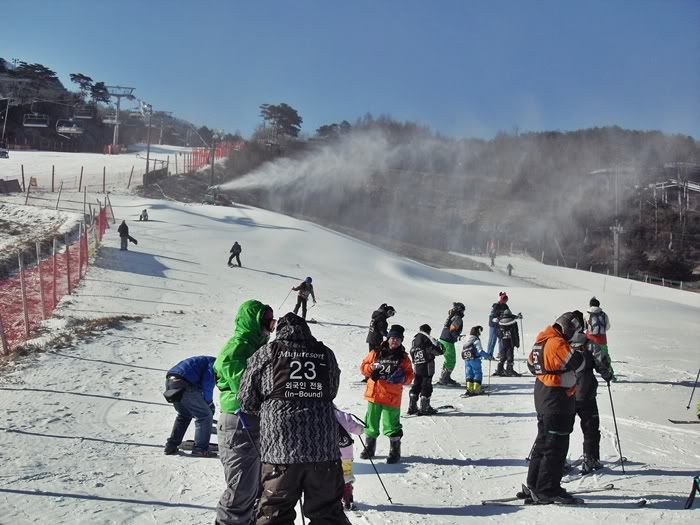 Okay, it was really fun but super tired.
Imagine it took me almost 20 minutes to climb up and just less than 2 minutes to ski down!
Phew!
And if you can't figure out the tactic of moving up, it will be like...move up one step, slide down two steps! It will take you forever! Lol
With all the Ski equipment on, I look even more look like astronaut!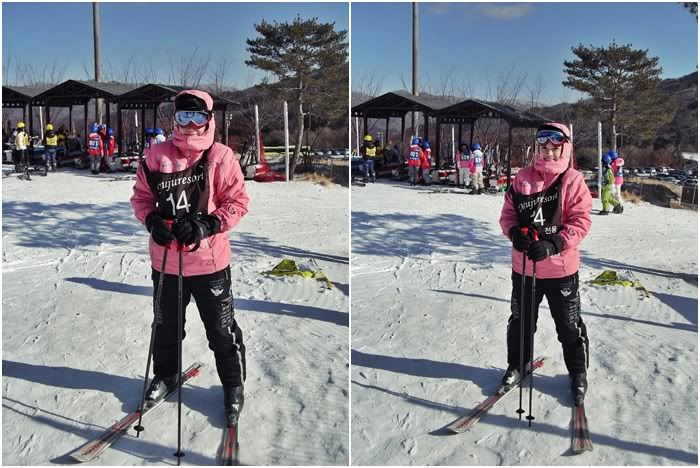 While taking this picture, the degree was around -20+ degree at that time!
I'm already freezing cold!!
Imagine, I have changed my Ski boots, wearing just normal shoes.
I couldn't even feel my toes anymore!
Keep hopping and moving my feets around to make sure that they are still "alive"
Specially when my guide and I were stuck in the Gondola Ride. It took about 15 minutes!
Both of us kept shaking our feet! He couldn't take it as well!
Domestic Flight to Jeju~~
It was a horror!
It was drizzling for
TWO FREAKING DAYS
!
It was already super cold in Jeju compared to Seoul, yet it rained!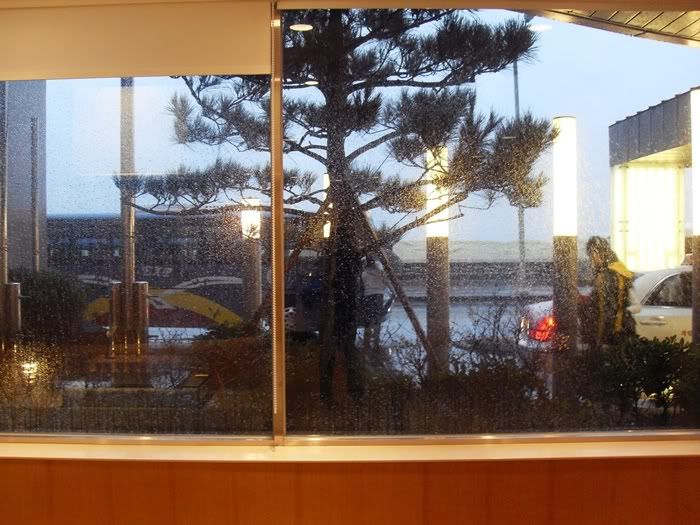 Sungsan Sunrise Peak
The wind was tremendously strong!
I walked one step, and I can back space 2 steps!
*I'm not kidding!*
I wanted to walk up to the mountain, but the wind and the rain really stopped me and I decided to give up and walked back to bus instead. Lol!
It was really 狼狈.

ATV Ride
Most of the kids enjoyed playing this! As for me, I offered to be their cameraman! Lol!
I have almost 3 cameras hanging over my neck.
It was so tedious! Everyone looked the same with their suits on and I have to look carefully and snapped! :P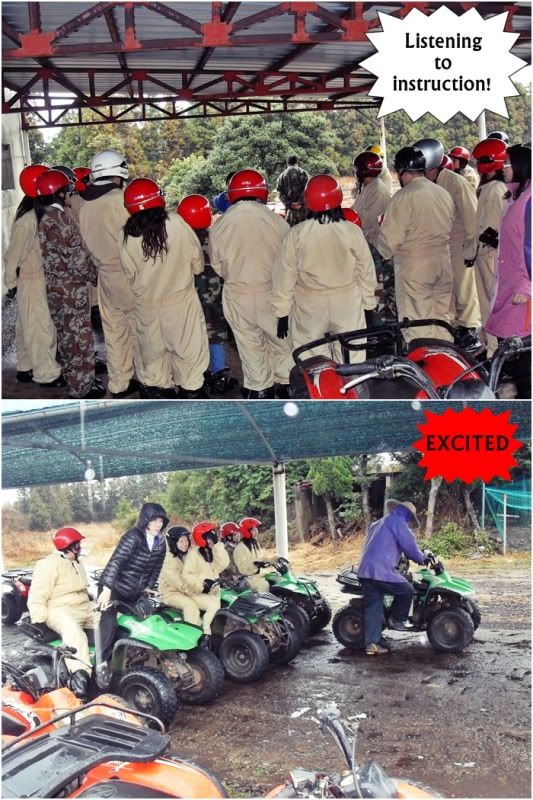 Jeju Folk Village
Understanding the the living culture of the people there.
It was still drizzling :(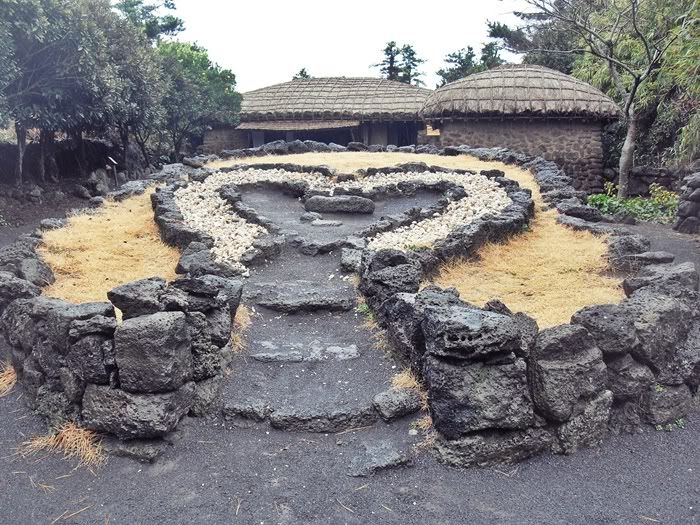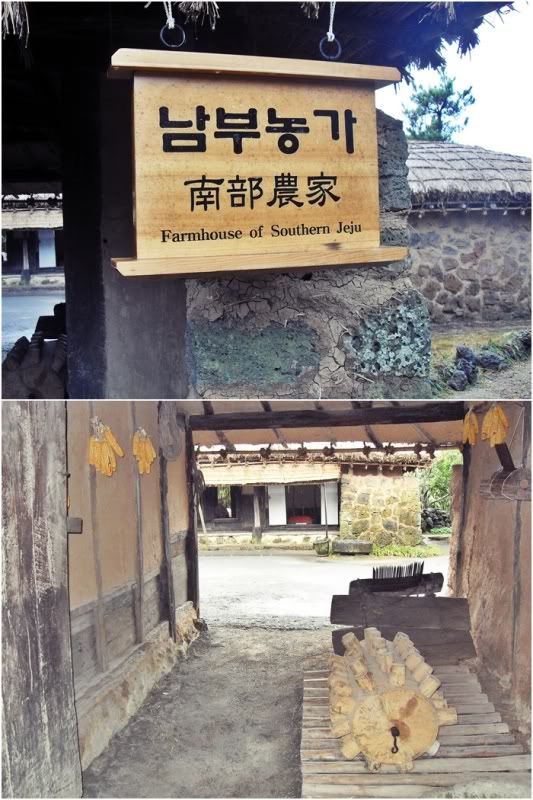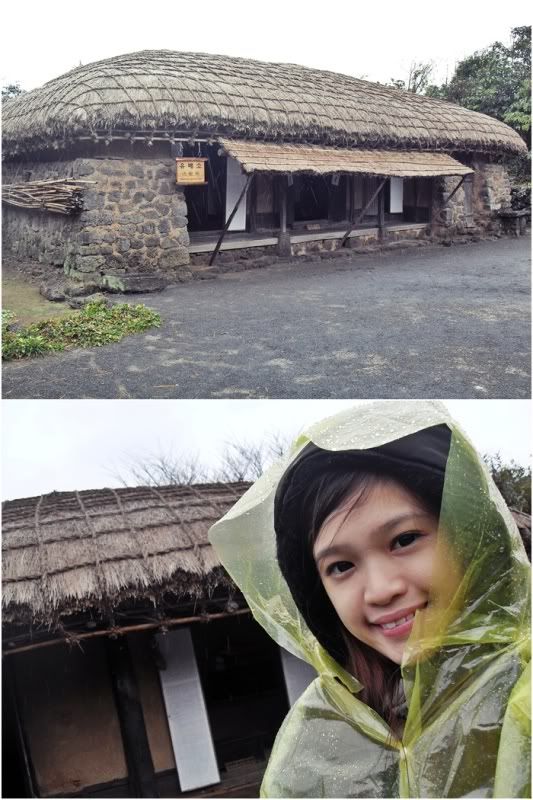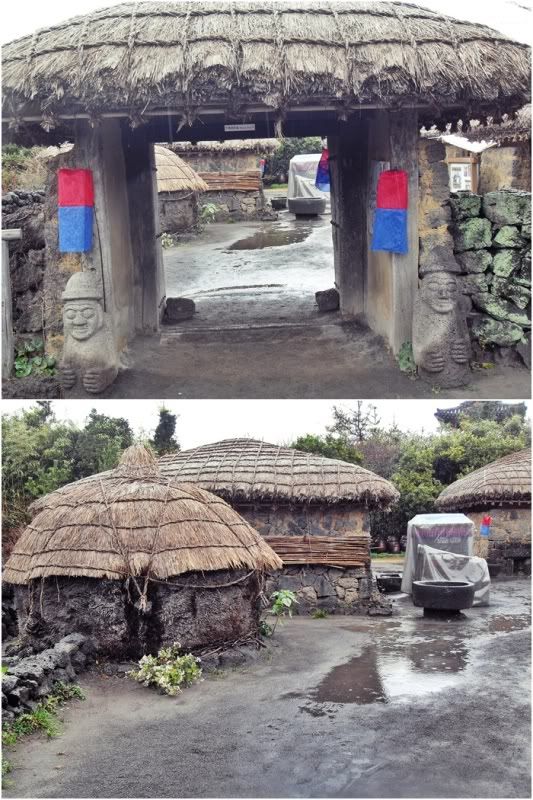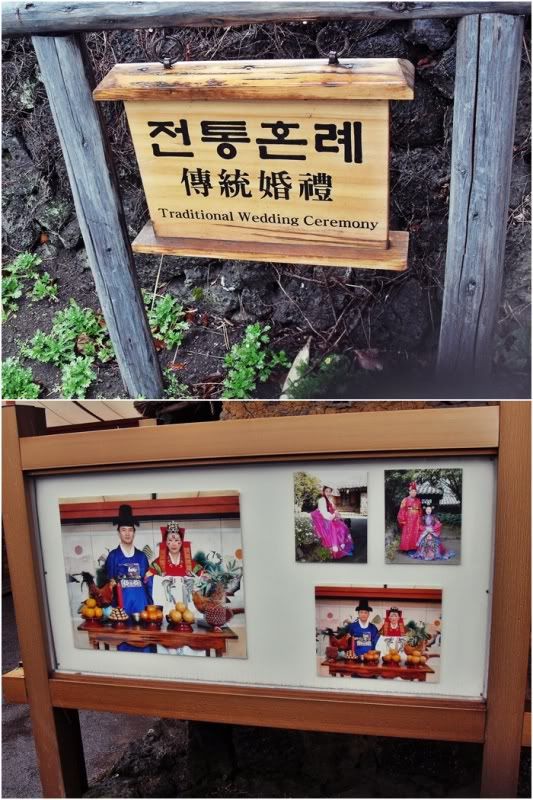 Teddy Bear Museum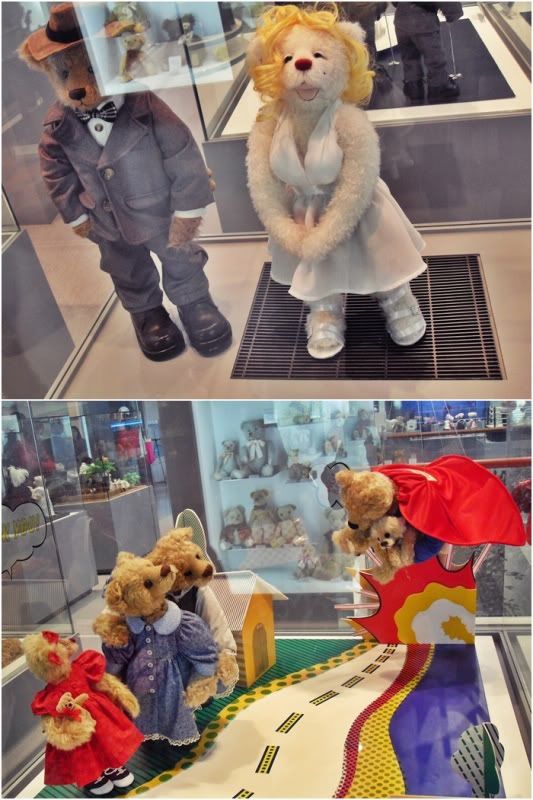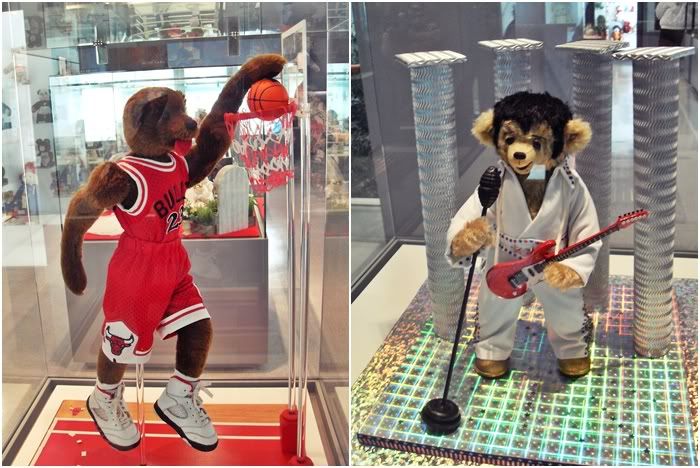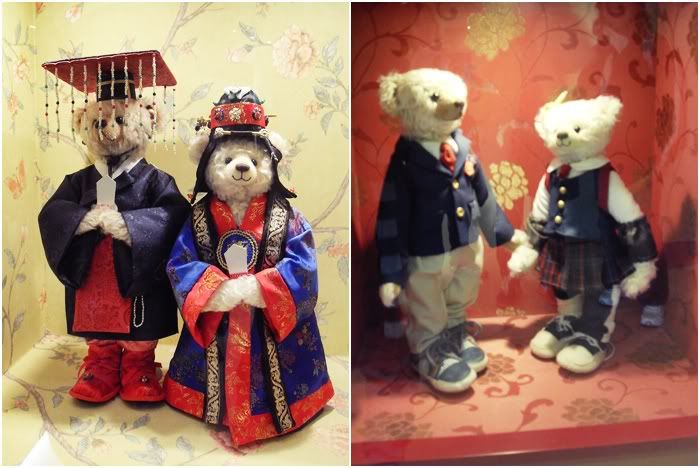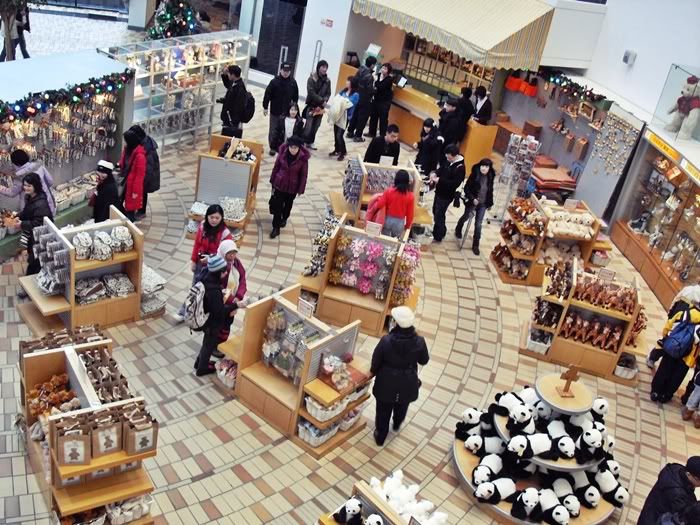 Dragon Head Rock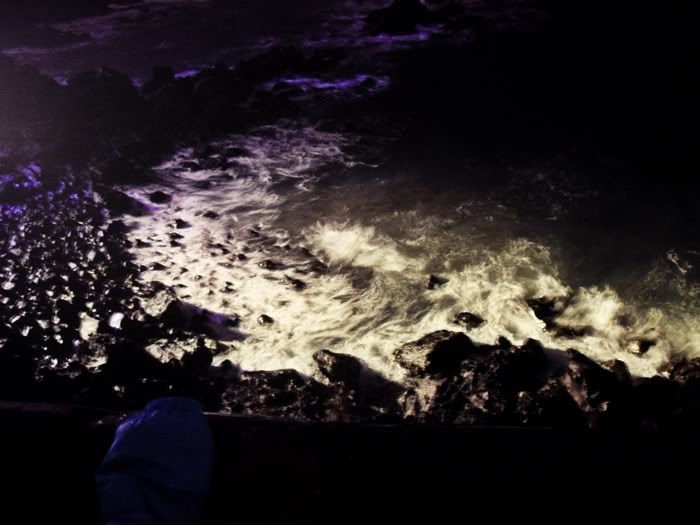 Last day of the tour...
Though I always look forward to come home, of course I will miss everyone there. 8 Days weren't that long but weren't that short either. It made me so home sick that I started to webcam with my family and the kids. And imagine the kids saying that they miss me. Haha! Specially the youngest one, Aden. When we were webcam-ing, he even kissed on the screen. Damn cute! Definitely I miss the food in Singapore. My digesting system became so good when I'm in Korea! LOL! Due to the food the I have ate. Lots of vegetables and all the meals are spicy. :(
Not forgetting, the number of things that I have bought back! Whenever I went overseas, I will not forget about getting gifts for my family; for each of them and of course not forgetting the kids! :) This time round, I bought back quite a lot of things compared to Japan :D
Finally, managed to take some pictures with some of the families. As for the group photo, I don't have it in soft copy. :(
My Bus Driver!
I always have language barrier with him. But somehow with some hand signal, we are still able to communicate! Lol.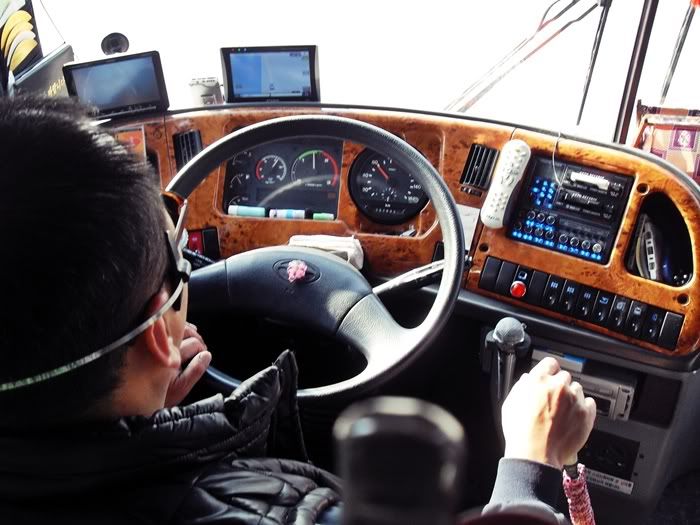 This is my photographer,
Jerry
.
Also have to thank him for taking care of us.
And again, also another language barrier!
Hand signal + English + Chinese... And yet he still don't understand...
Haha, It can be quite frustating sometimes! :P
And lastly, my guide, Xiao Liu (He is a korean by the way!)
He is great.
His humours were quite hard to catch at times lah.
Sometimes, I don't know whether he is joking or he really mean it.
But overall, he is good! :D
With the rest of the families...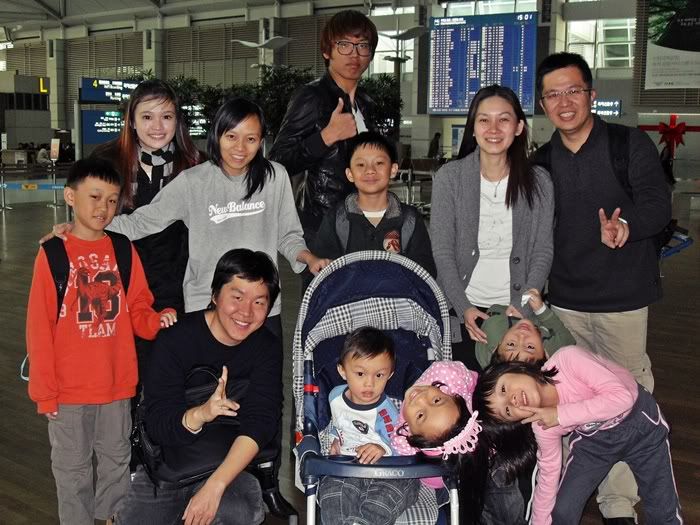 With love