20 November 2010 Saturday

We went over to my Cousin, Lina's Birthday at SAF Changi Seaview Resort!
That resort is really impressive, but too bad, only SAF are able to rent that resort.
Anyway,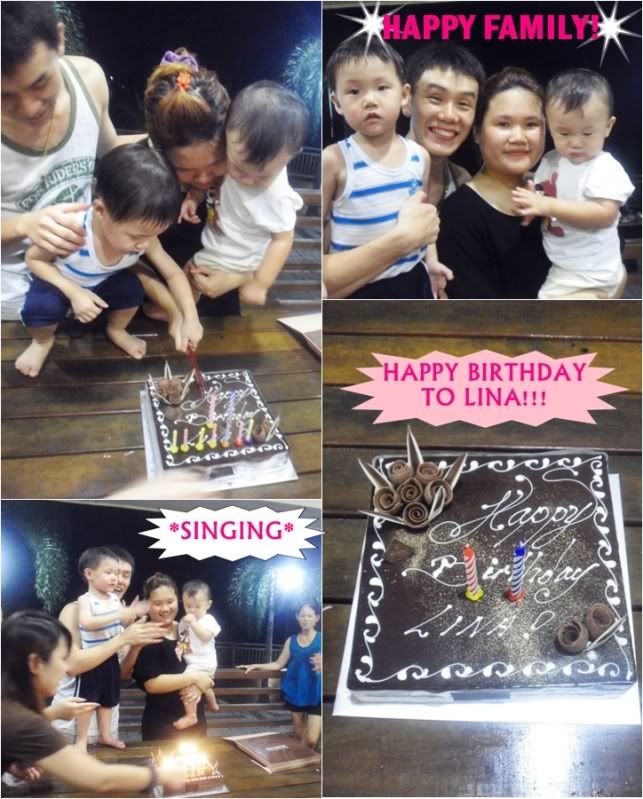 *
Everything went normal until they started to play drinking games.
It started with around 7 of us, then slowly increase to nearly 10.
We were playing "points"; Those that got Zero, have to drink half cup and the rest with the smallest point will have to drink a slip. Then it upgrade to Full cup for those that got zero and then half for the smallest point!
Imagine how fast this game goes!
Actually not just these, towards the end, I have no idea why Martelle came into the picture. LOL
The first that gone was lina's friend, zihao. He is damn epic for that whole night, the entertainer of the night :X And the rest, pictures tell everything :P
There was a point when I seems to lost my conscience! Both wally and i were so "gone" Super epic until I don't wish to talk about it. And worst of all, I had my first puke!
Terrible Hangover =.=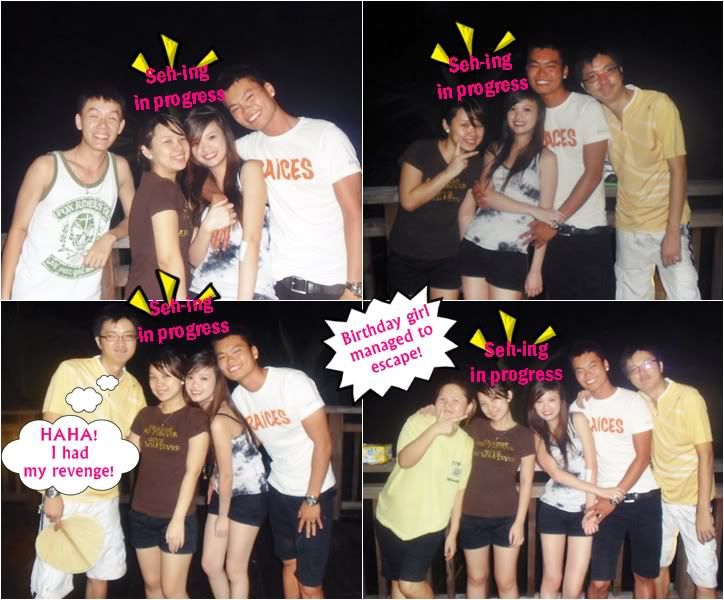 Remembered that last Shanghai Dolly that I have KO-ed my cousin, Patson. Damn! He survived that day actually. Towards the end after I have puked, I can still continue to 5-10 with him in a sober mind! Cool!

And he took this when we are sleeping! We are not "gone", merely sleeping away. Actually I somehow know that he was taking picture, but yet, just ignored lah. LOL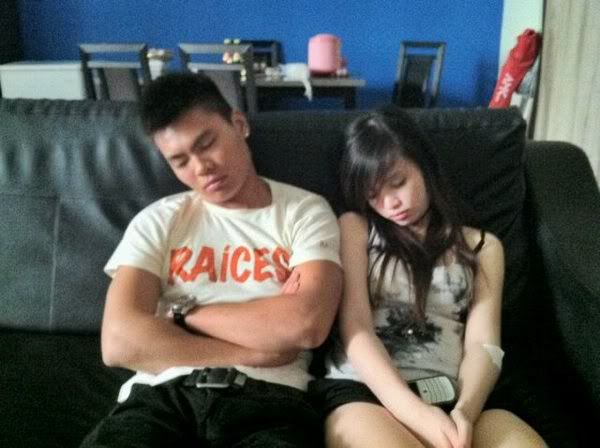 Enjoyable night with the cousins. But still, I will cut down on drinking. Rashes are driving me crazy! But luckily, it stopped after my third time of visiting the doctor. But STILL, I will cut down on drinking! Hangover is just so terrible =.="
With love