QUICK UPDATE

F1 Week! Unable to work for F1 as I have to attend my cousin's wedding at Park Royal Hotel. I love to attend wedding dinner. Cause this is where we met all of our relatives? Heh Heh! And the atmosphere of the wedding... Makes me wanna get marry. Opps!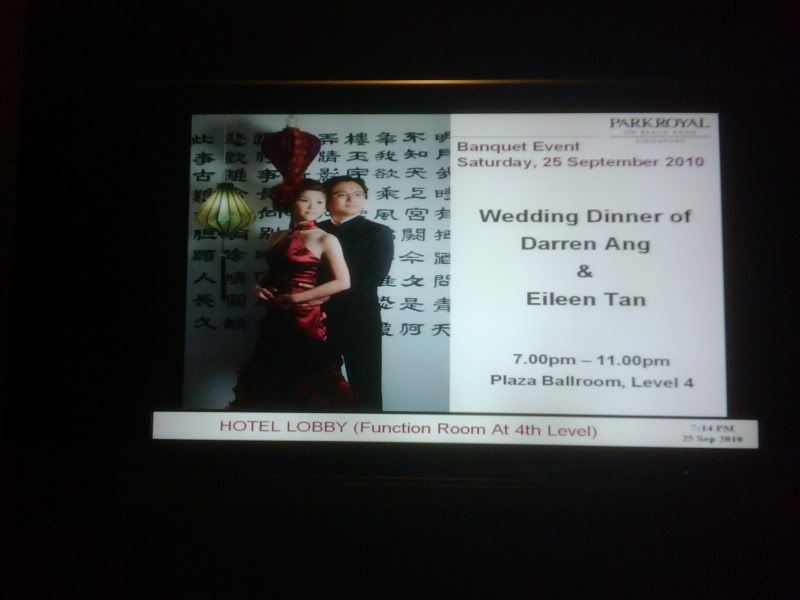 Picturing with the kids
!
Our families have lots of Toddlers/Kids. I didn't really one by one and take picture with them. Taking picture with Toddlers isn't that easy too! They snatched, They grabbed, They don't focus on the camera of course.
Hi, This is Bo Yu!
I had a hard time taking with him! Out of a few pictures, this is the best that I have took. Heh Heh! He is so chubby and pretty heavy too! :P
Look at this cheek! Have the urge to squeeze right! But no please, no squeezing of baby's cheek! Cause' they will keep drooling.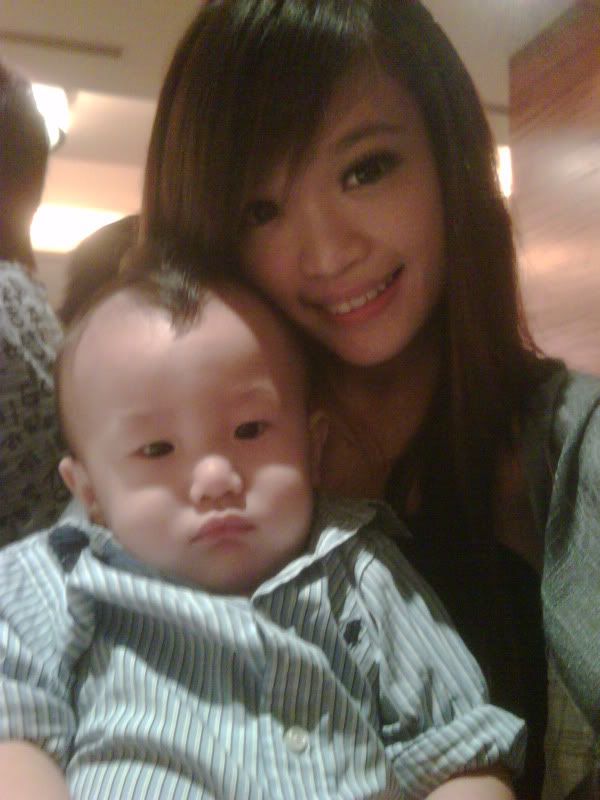 And next, the two precious from my family.
Hi, This is Aden!
Sorry, I failed to take picture with this ass! He is just damn unfriendly! :( Always like that! If you want to take picture with him, maybe you have to use a DSLR camera, shutter speed is damn high those type. If not you are unable to capture him. Cause' he likes to move around when taking pictures =.=
Lastly
, the princess in the family,

Qien, Celest

! Taking picture with her is easy of course. But then she will want to retake and retake again. hahaha! =D
Seriously I love the dress that I wore that night! HAHA! Cause it is my 21st birthday gift by Shaoling! Mad Sweetness! Just that it is damn tight!! I am going to keep myself in shape in order to wear that again. heh heh! Just see the dress, but... erm, unable to really see! Well, will use dress for next time photoshoot? =D
*
*
*
*
*
*
*
*
*
*
*
*
*

30 September 2010
HAPPY BIRTHDAY TO GARY!
HAPPY BIRTHDAY TO WEIYOUNG
HAPPY BIRTHDAY TO MARK, XIAO YANG!
So many people birthday! :P I am so sorry to weiyoung that I am unable to attend his birthday chalet on that saturday due to the wedding dinner. Therefore, we organised for a count down party at Double O on Ladies Night! =D
Meet up at Aston for dinner =) Mini cake for him. hahahaha!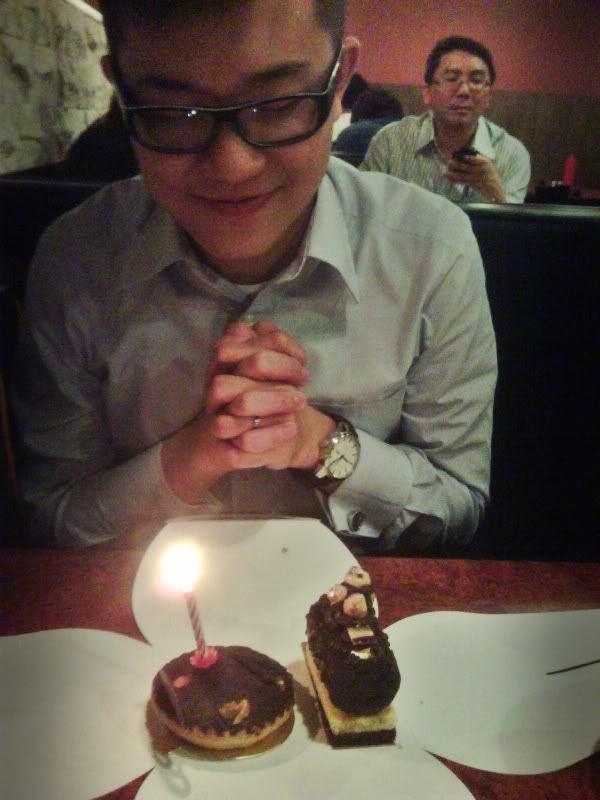 After that, we proceed to Double O!! =) Ladies Night! First time to
Double O Ladies Night
. Not knowing that we have 5 drinks for each ladies! heh heh!
Toast Shots to Weiyoung! Shaoling, the camera woman! +D Seriously I cant help but to keep laughing at this candid shot of Weiyoung! The lemon is in his month actually! SUPER FUNNY!! We supposed to take a picture first then drink together! But he was anxious lah! =.=
When all of our 15 drinks are finished, Weiyoung went to order Graveyard! This is crazy. I went with him. I have no idea why they gave us 2 of them! Weiyoung said it was on promotion!! HAHA!
We always heard people said how dreadful Graveyard is! And now finally we ordered it!
Okay. It really taste like shit! Really Shit! But we have 2 of them! Weiyoung suggested for some games! 5 10! LOL I think I expert already! Eventually
Graveyard can really be a punishment in a game!
=.=
PK between me and him only!
Cause felicia and Shaoling did not want to continue drinking. Soon! He finished all up and some of mine!! HAHA! Almost dead I think. But i still force him. heh heh! I dont know if he remembered talking picture with me! Cause he is almost dead at this point liao.
We managed to finish Graveyard all up! Seriously, it just taste sucks! He is like so dead already. Shaoling left us early and heng, felicia and I don't have to carry him out. HAHA!
But by the time we are out of Double O, he already drunk. Totally find a spot and sat on the roadside!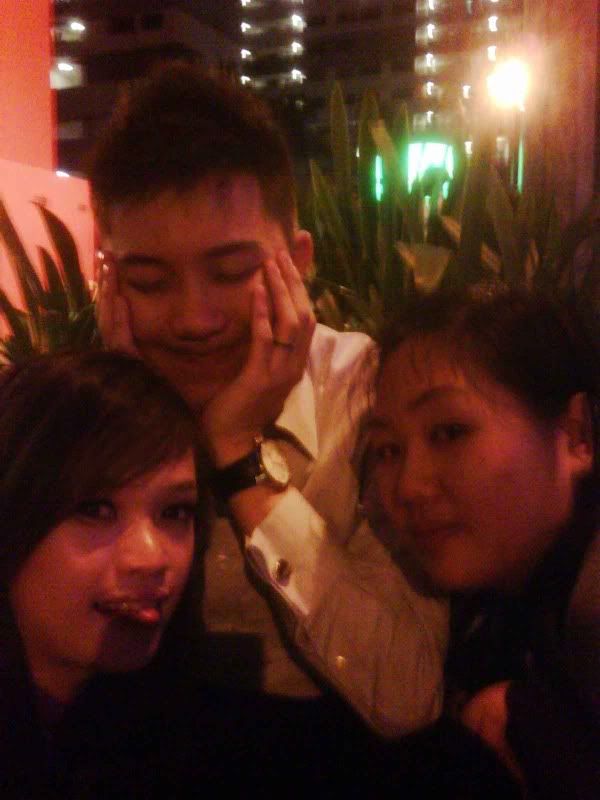 Felicia left us. And damn, left me and him! He refused to leave! In short, he vomitted and I have to send him home! Worst stil, vomitted in the cab. Thank god! The taxi driver is superb nice! Prepare plastic bag/sweets! HAHA! Super throw face!
Im so amazed that I am not drunk with all the rubbish that I have drank with them. LOL. And yeah, I still managed to climb up for work!
DEAD!
And worst, photoshoot with
hangersbar
after my work! Im a superwoman :(
Will update more soon! ^ ^
With love