I am back from my "Drown in love" Getaway! wee~
Finally have the time to blog about it!
Don't know why these few days I so easily tired! :(

22 October 2010 Day 01:
Finally able to have McDonald's breakfast! HOTCAKE WITH SAUSAGE! (All time favourite!)
Check in to Siloso Beach Resort. This is our second time with them!
We were given free upgrade to deluxe room! But seriously, there isn't much different at all!

I think superior room is so much better than the deluxe? Or maybe they lied that they gave us free upgrade. I don't know? Cause the room is like so much smaller than the one we stayed last time.

*
I haven't been swimming for like #$)#($* years! Finally I had a good time swimming over there. My tactic for swimming are all wrong! In the end, he has to teach me how to swim. LOL! Super exhausted! It is like running 2 rounds of 2.4km whenever I finish one round. Totally 累死我! I have no 运动细胞 at all!
Proceed to Vivo City for dinner before heading to
Powerhouse
for his Army Company Cohesion! Cool right? I have no idea why his cohesion is at Powerhouse! LOL!
Dinner at Japan Gourmet Town
that is introduced by Weiyoung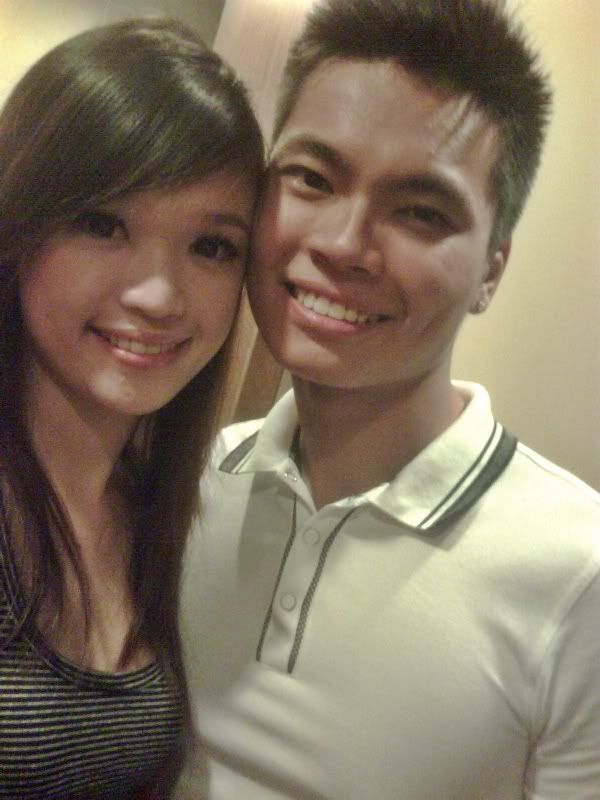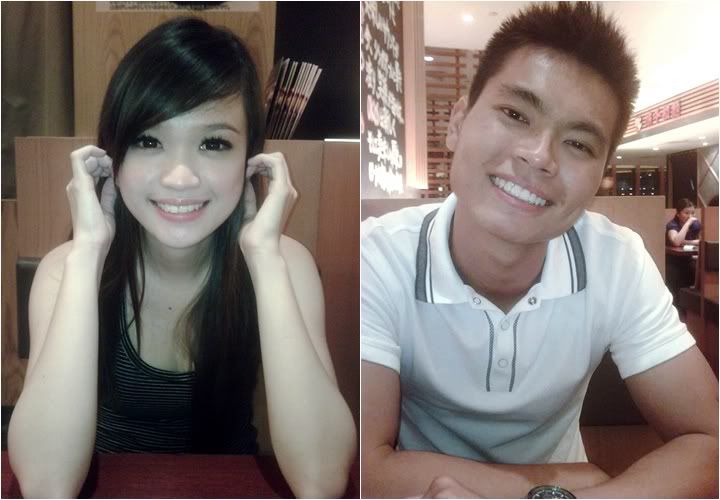 I love this pipping hot Okos!
MUST TRY!
=D
*
Powerhouse
:) It is really a crazy night...to them!
8 bottles with only around 30plus people.
He got really real drunk. The first time I saw him so drunk. He vomited for about 4-5 times. Even when we got back to resort, he was still vomiting. Totally freaked me out :(
But I think I am okay, I am so used to taking care of the drunken. HAHA!
My this lobster considered as okay already, luckily he was not dead drunk, if not I will have a hard time dragging him back to resort.
******************************************************
23 October 2010 Day 02:
I think the coolest thing is we are still able to wake up for the breakfast before heading to USS! LOL! But he is still in a concuss situation! Tsk Tsk!
The not so impressive breakfast that we had! LOL!
Headed to
Universal Studio Singapore
!! :D
HAHA! Seriously, this ahma is super cute!!
Shrek in 4D
!
This is my first time watching 4D! I really enjoyed the whole show and the effect!
Our Lunch! :D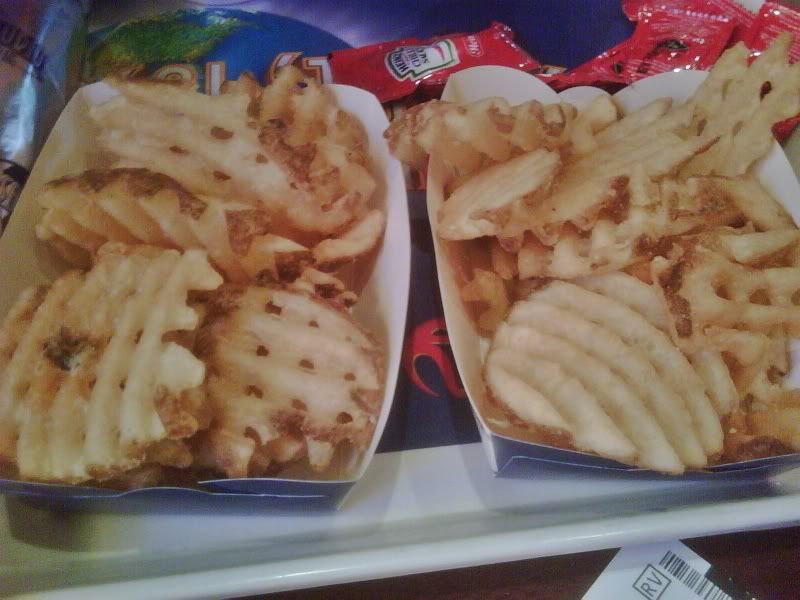 Welcome to
Jurassic Park
!
We queued
Canopy Flyer
for like 1 hour plus! It is such a not worth waiting ride. LOL!
Revenge of the mummy
! I think it is the best ride! :)
I really got a shocked by the Egyptians; at first I thought that they are just wax.
Then they started to lean forward to us when we walked past. I screamed like mad! =(
Treasure Hunter
! The slowwwww ride! We waited for this for quite long too!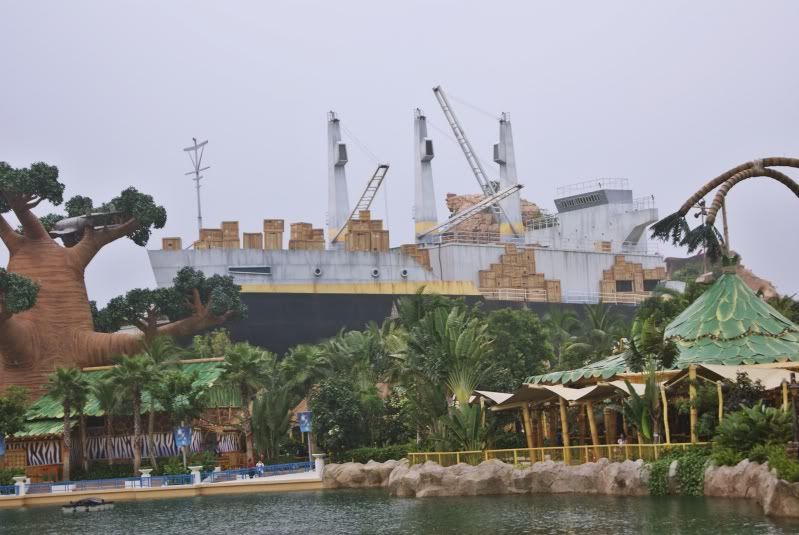 Ok. I think I will visit USS again when this is opened. I have no idea when they will reopen this! =(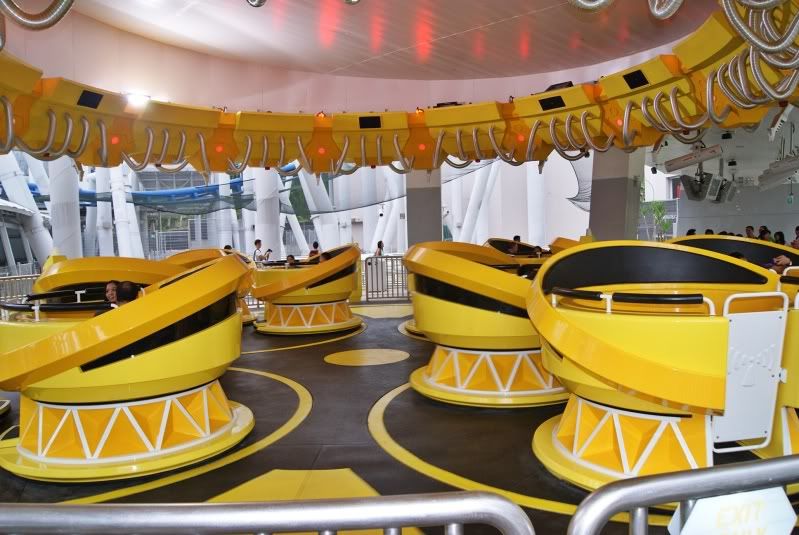 I love these two pictures of him!! :D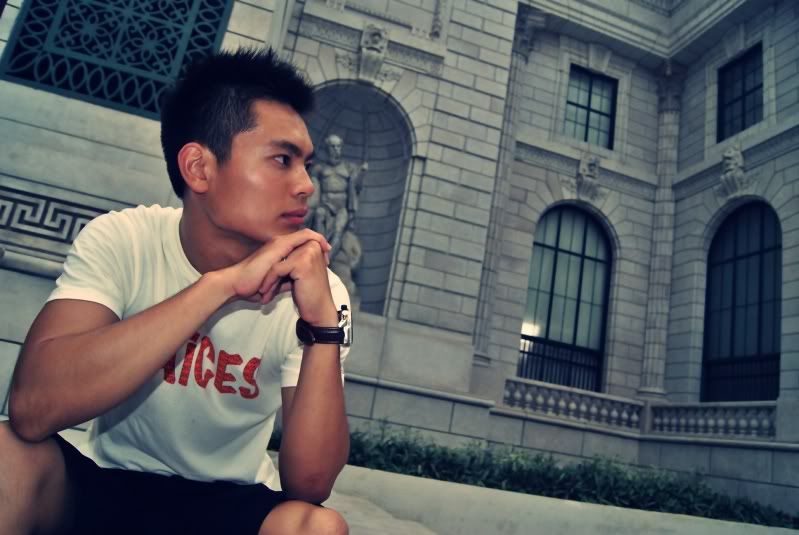 The beautiful cars! :D
Welcome to
Waterworld
!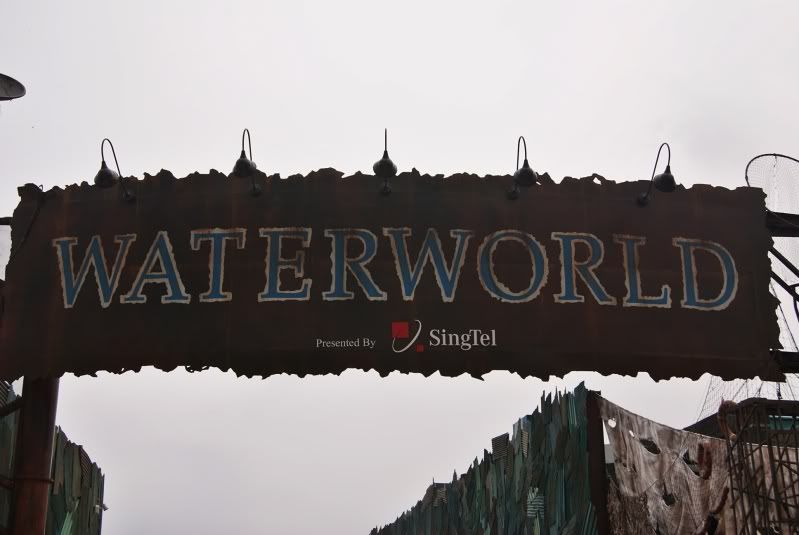 I am kinda impressed with this show! However, I didn't managed to catch the full story of it. It was cut off due to the weather! URGH! Seriously I have no idea what's wrong with the weather. The PSI is okay, no lighting, no thundering, no raining. WHY CUT OFF! URGH!!
After that we decided to go back to
Jurassic Park
to play the
Rapid Adventure
. BUT! AGAIN!!! Due to the weather, all of the outdoor ride were cancelled!
WHAT'S WRONG WITH THE WEATHER MAN!
I am so disappointed! :(
With the characters!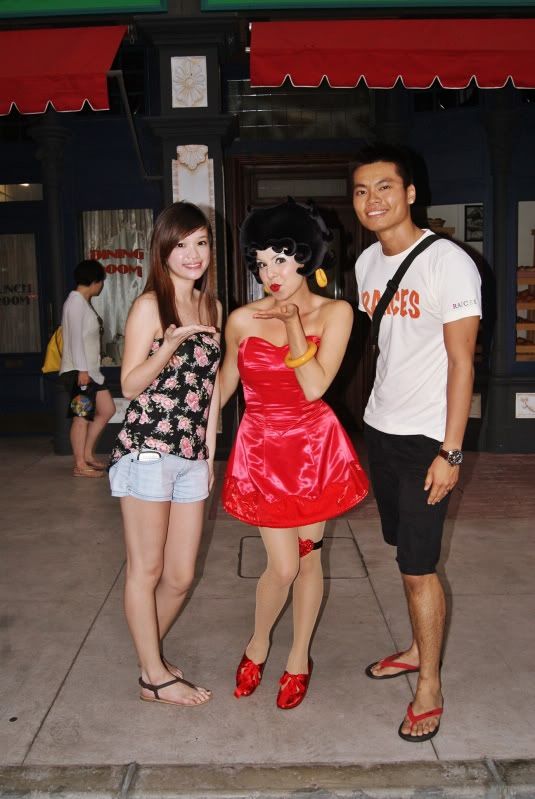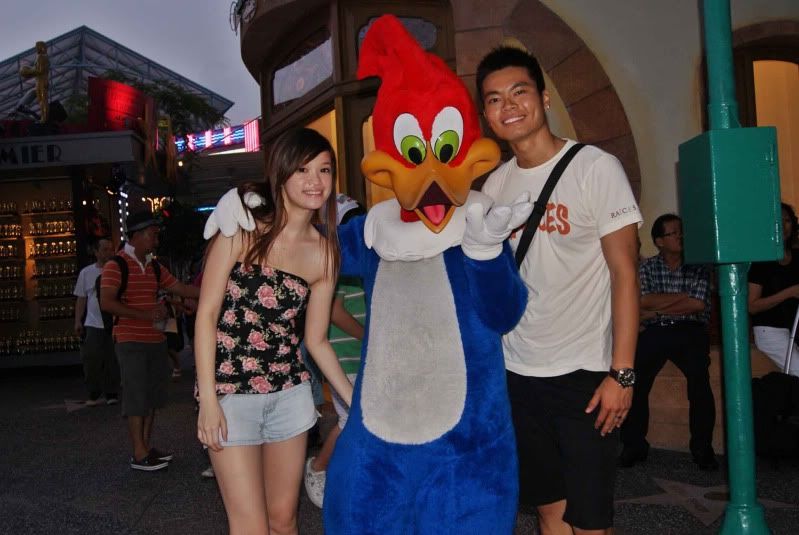 I make a fool of myself....
ME:

"

hey, you see! Garfield leh!!!!!

*grab him*

let's go and take picture with him"
HIM:

"Huh? Here got Garfield meh? Where?"
ME:

"There There There!!

*Point at Puss*

"
HIM:

"Wahlao eh! That one is Puss lah! What Garfield!"
ME: *look around*

"Oh. He is Puss ah. Okay lo"
SO EMBARRASSING!
I hope no one heard me =]
We had a spooky experience with Frankenstein! We decided to take picture with him.
This is the first picture that the staff helped us to take.
After viewing the picture again, we thought that the staff's hand must have covered the lens when taking the picture. So eventually we went back again to take another picture...

This time, I make sure that the staff's hand did not cover the lens. And the picture came out...
Weird huh? Seriously have no idea why. There is no lamp post, no shadow, nothing! But this black shadow kept blocking him. =\
24 October 2010 Day 03:
Again, Up for their breakfast and then checked out =(
After that, we went to Vivocity for a feast! LOL!
Haagen Dazs followed by KFC! All the cravings!! Have no idea why! I think I am growing horizontally soon! In fact, I am already :(
Holiday Withdrawal! This is the most upsetting thing! When will be the next holiday? I have no idea! :(
But I am tour leading to Japan end of this November!
The most FML thing is, this holiday apparently hit our 6th years anniversary! =\ So we will be either postponing or advanced celebrating? Not very sure... =\
With love