A random saturday with shaoling.
She wanted to go for manicure and pedicure. But you know, I am those kind of girls that never do manicure and pedicure before! HAHA! Cause, I don't really bear to spend money on it UNLESS it is super cheap lah. Call it stingy or whatever. Maybe I should try next time. heh heh!

Alright. In the end, we end up at Fish Spa! It is located at Marina Square. 10 mins for $10! At least she still wants to try for 15 minutes or even more.

We were brought to wash our feets. And they sprayed something to sterilize our feet. It is kind of smelly in fact. HAHA!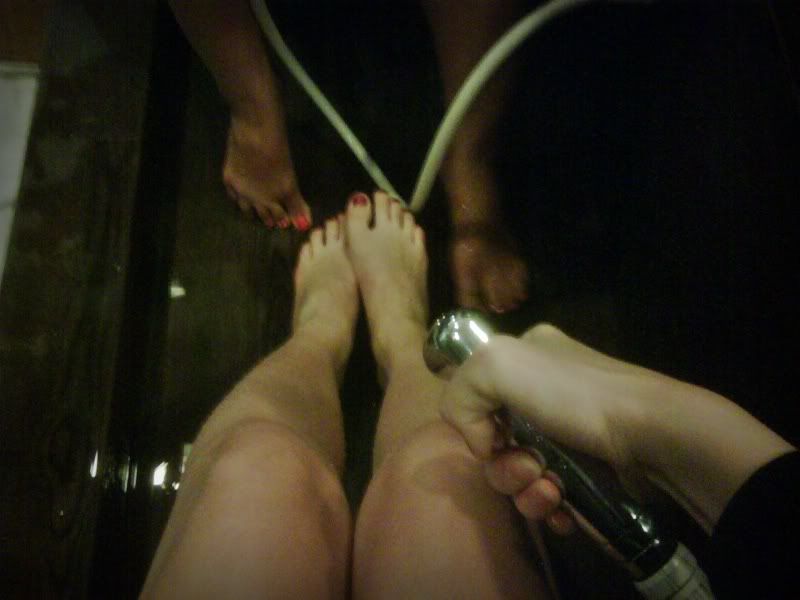 Actually there are 3 different "pools" for us. Small, Middle and Large. I thought shaoling chose the small fishes. But it turned out to be the middle one. It was pretty disgusted to "dip" my feets into the pool. Soon, all the fishes came!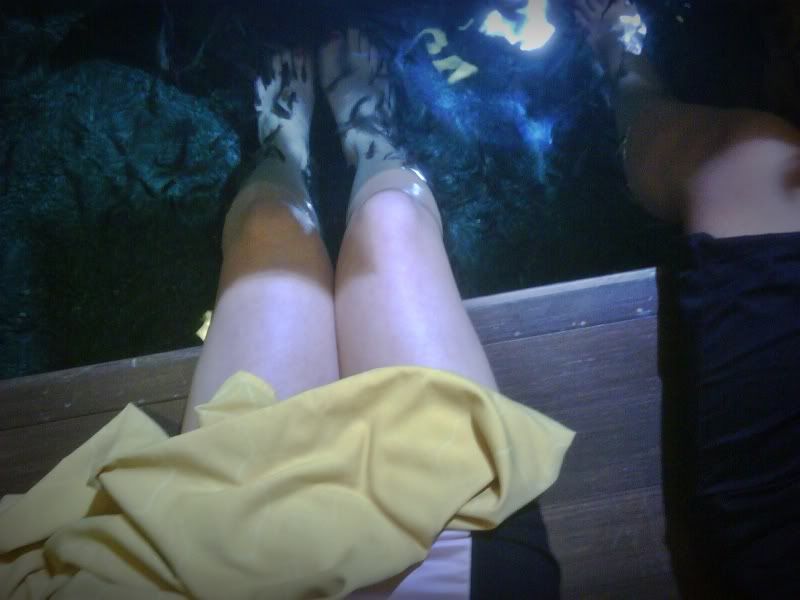 We let out the same expresssion, followed by laughter! The feeling is so disgusting! I don't know how to describe! We don't even dare to look at our feets. We just take photos without looking at it. hahahahaha! I just looked at hers and she just looked like me! This is when she realised 10 mins seem to be so long! LOL! We don't even have the guts to try the big fishes. hahahahaa!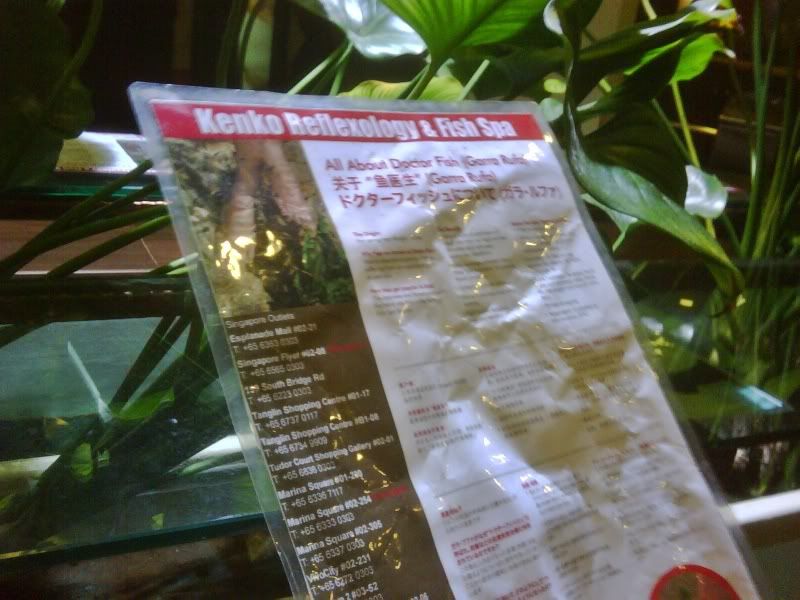 The close up! They are like leeches! Except they move around eating your dead skin. It is specially ticklish when they move near your sole or your toes! There are some times whereby I cannot stop the ticklish that I accidently kicked them away! But they will just came back. hahahaha!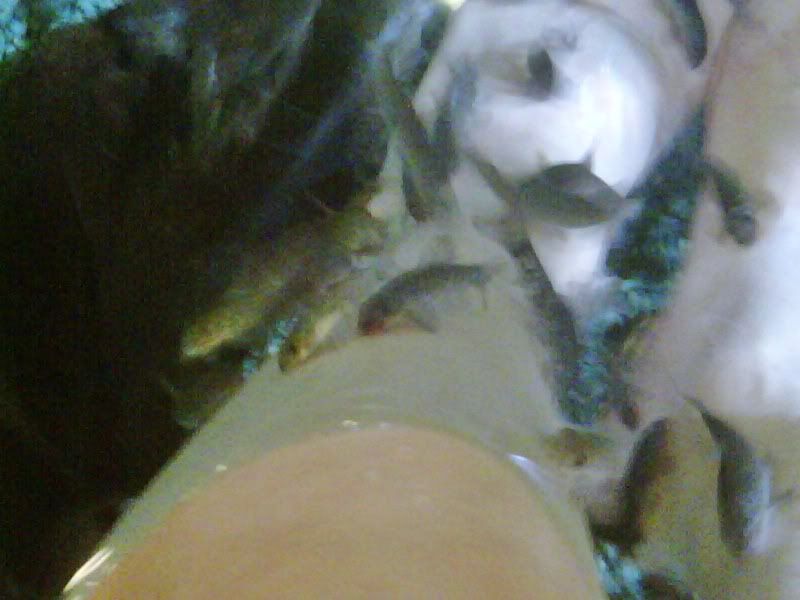 When 10mins is up, we are so bothered by...How are we going to lift up our feet. Will they follow us? Will we lift up too fast and they flew out? hahahaha. So we just slowly lift up our feet. Super disgusting!
Advantage of fish spa:
- Natural exfoliation of dead skin. It will allow you to have a smoother and healthier glowing skin with easy moisturizer absorption
- Promote Blood Circulation.
<- I DO AGREE with this! HAHAH!
- Lightening of minor scars
- Easing of psoriasis and minor eczema
- Release stress and tension (Ticklish sensation causing perpetual laughter!)
JUST LIKE US!
But of course, I believe this is not a one time result! Only the last point I think. It will for sure lead you to lots of laughters. heh heh! Maybe must try the "big" fishes. They are more effective I guess! But it will be damn disgusting... After that, we continued with
Billy Bombers
then followed by a litte walk around
Comex Fair.
.
.
.
.
.
.
.
.
.
.
After that, I met up with my poly mates for supper. Actually I just accompanied them to eat. hahaha. Then followed by KTV PUB at
Jab1
. Zhixiang longbang me with his R1 while the rest at perry's audi.
That is my first time sitting on bike! Scare the hell outt me! But it was the cool experience. Except that the helmet keep dropping and I cannot see properly at all!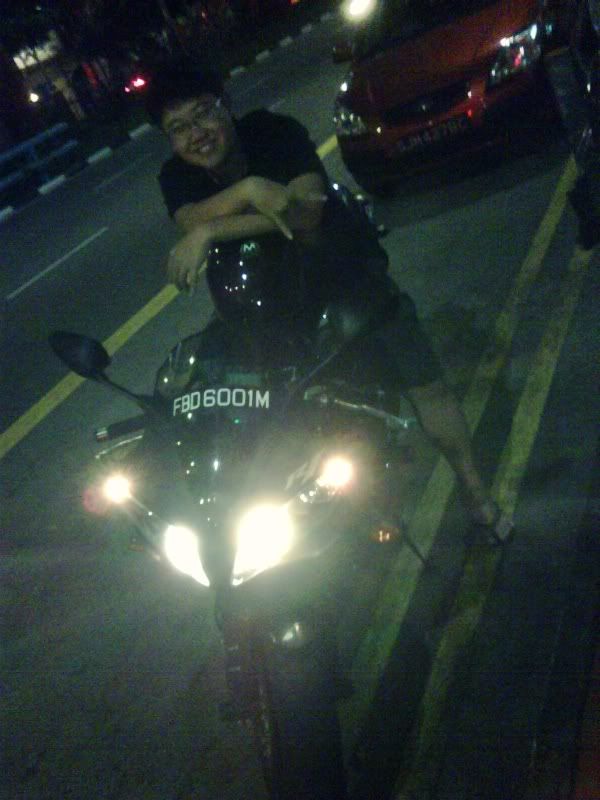 All the way till Jab1 closed. :)
.
.
.
.
.
.
.
My current Favourite Song! :D
.
.
.
.
.
.
.
I just had my haircut last week! Cut and Rebond! HAHA! Cut alot okay!! About 6 inches!! Super brave! Even my hairstylist doubled confirmed with me the length before he chopped! HAHA!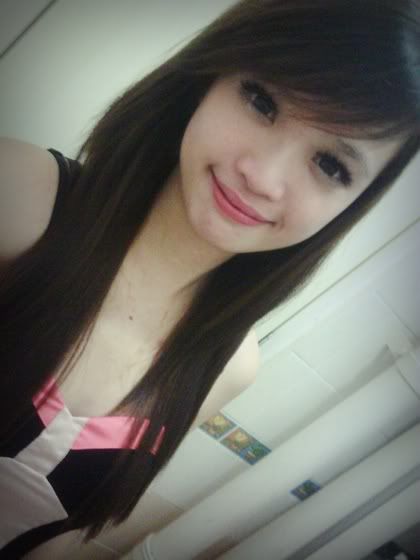 With love!