I think the number of times I updating are getting lesser and lesser already :(

Anyway, I got a big shock on the war in my tag board. Sometimes I don't know what are these people thinking. Spamming and criticising on people's blog really makes them feel better? I have no idea. I know that I cannot pleased everyone and I also think that I don't have to please everyone. Well, everyone has their own views/dislikes/thinkings. I cannot stop them anyway.


Wednesday
Ladies Night with shaoling! Like what I have said in my twitter "两个Bo Ho Seh的女人在Clarke Quay徘徊!" HAHA! I think we are really random. Randomly meetup for Ladies Night! She brought me around! That was my very first time clubbing! We are so random until we brought drink from 7-11 and sit at the river side, HTHT! That was also my first time really have a HTHT session with her. Like I said "两个Bo Ho Seh的女人"

After that, we went around Clarke Quey. We went to Rebel, but it was still early. Then we decided to go Attica. There was a long queue actually! Pardon for my ignorant, I think Ladies Night is damn "wu hua"! Free admission plus 5 drinks each! Piangs! Ok, I think I am kinda "Auntie"

I didn't join in the fun at dance floor. Simply just stand aside, trying to finish my 5 drinks! This is when Shaoling got high. LOL! Kaos! She went to order 4 tequila shots. Because I never been to clubbing, I don't even know what to order. So I will drink whatever she thinks is nice for me. She said that her friend recommended her Tequila Shot. I tell you, never in my life will try that!!

I kept scolding her after drinking! She took it first, without an expression. I kept asking her nice or not. She did not reply. Then, I act smart, drink too. It seems like my stomach is burning! =.=

After that, she got high and headed to dance floor. She thinks Im weird. Cause I just merely accompany her to dance floor while I just stood at a corner. HAHA!! We finished up our 10 drinks and off we go. By right, she wanted to go zouk, but her mum called. And the funniest thing is... We even took bus home!! Actually we drink quite fast! Enter at 11 plus and out at almost 12am! Just less than 45 minutes, and we finished it up! That's explain her high-ness! HAHA! I still think we are damn pro! HAHA!


Thursday
I am lucky to say that there is no hangover for me. HAHA! But still, I won't even try tequila shot again! 欺骗我的感情! ):

Anyway, my currently favourite song! =)

你曾说不想有天让我知道
你对他有那么好
你说会懂我的失落
不是靠宽容
就能够解脱


我以为


我出现的时候刚好
你和他正说要分开


我以为

你




已对他不再期待




不纵容他再给你伤害




我以为

我的温柔




能给你真的愉悦




我以为

我能全力




填满你感情缺口


专心陪在你左右
弥补他一切的错
也许我太过天真
以为奇迹会发生



我以为

终究




你会慢慢明白




他的心不在你身上




我的关心




你依然无动于衷




我的以为只是

我以为





我以为

我的温柔




能给你真的愉悦




我以为

我能全力




填满你感情缺口




专心陪在你左右




弥补他一切的错


也许我太过天真
以为奇迹会发生
他让你红了眼眶


你却还笑着原谅




原来你早就想好




你要留在谁身旁




我以为

我够坚强




却一天天地失望


少给我一点希望
希望就不是奢望
却输得那呢绝望
Friday
I am so look forward for this day! But I am damn sway! Down with flu cum fever when I am in office!! ): Took so many panadols! Cause that night, we are going to celebrate xiang's birthday! cool! That is the day when everyone can get their revenge on him! After work, headed to meet them at Chinatown Hawker Market for dinner and then followed by KTV PUB!
HAPPY BIRTHDAY TO ZIXIANG!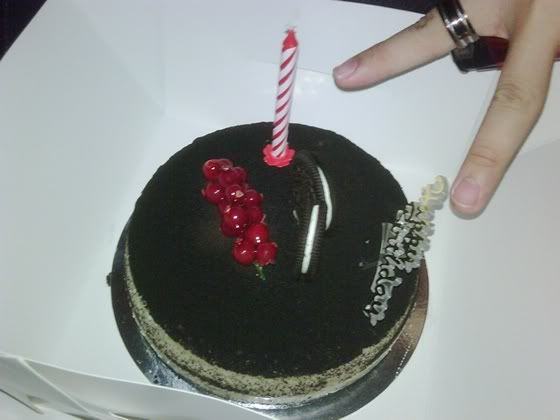 That night, I bought a secret weapon for me!
Vodka Grey Goose Orange
! HAHA! We made him drink alot without mixer! Actually that night, whatever he drinks are damn "xiong" All mixed with Vodka Grey Goose Orange, Martelle... without mixer!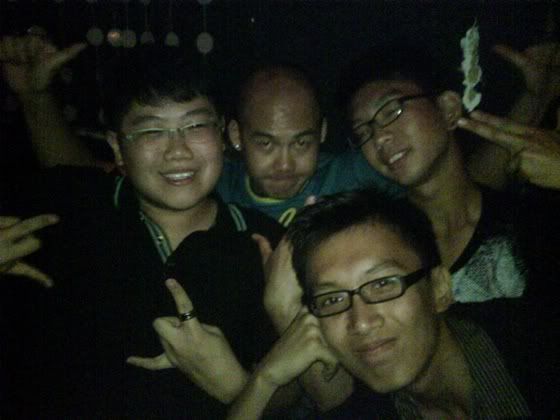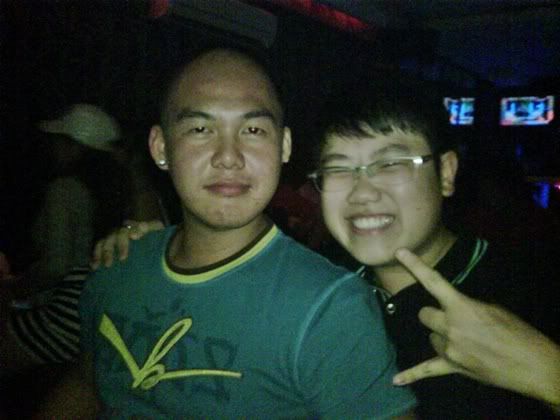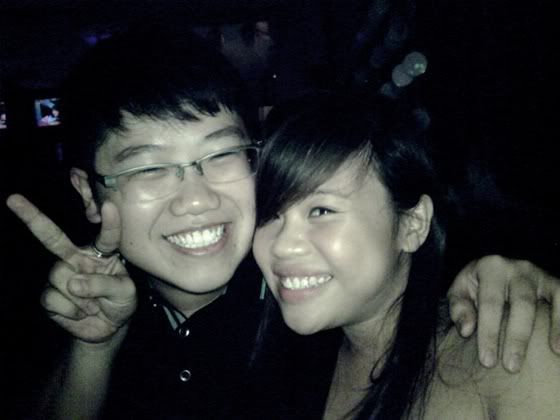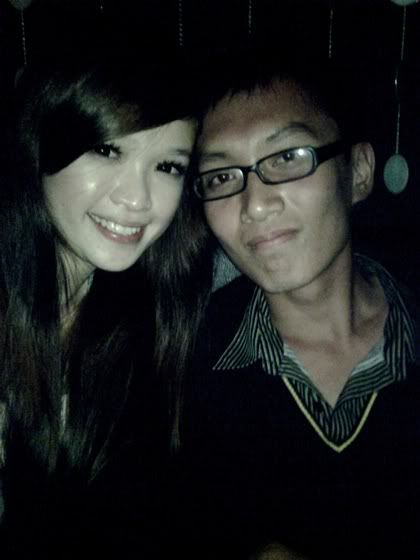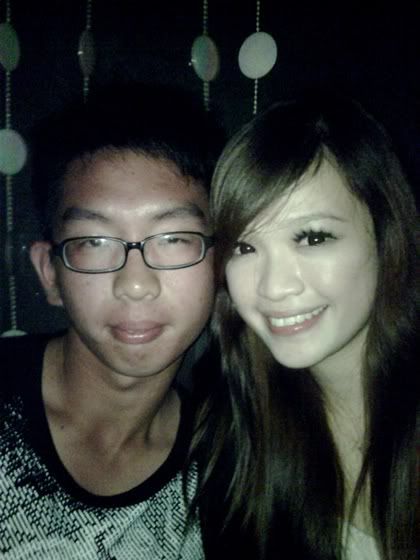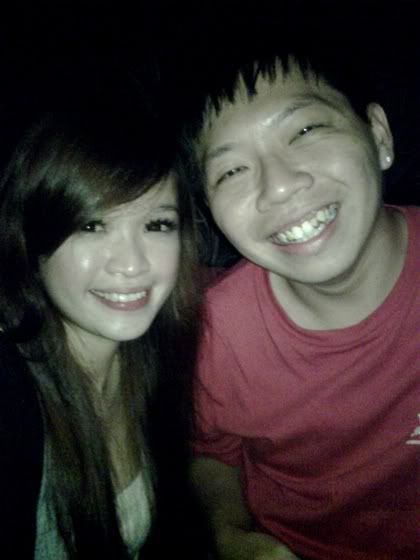 Now we know what xiang will become when he is drunk! - SUPER VIOLENT!!! He started to wack at people unknowingly! Some of them kinda slapped, beated by! HAHA! Heng, I left early. If not, I would have been slapped by him!
The Seh-ness began...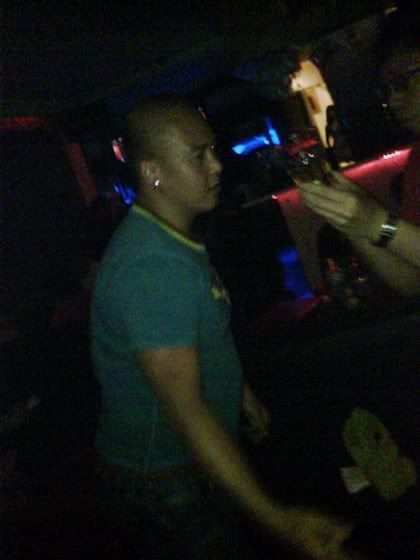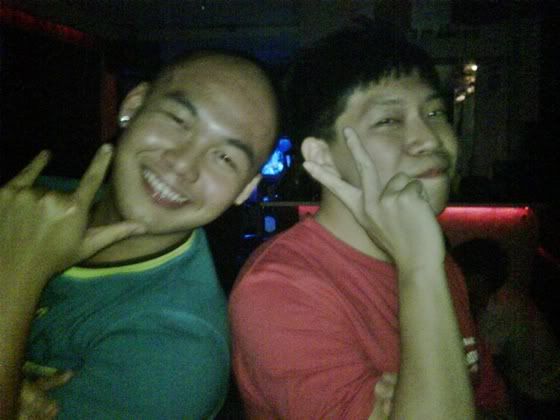 He was darn funny! He started to dance in the KTV Pub and talked to me alot of nonsense!
He said
"Katty... Even if all these i drink them up, I won't get drunk!"
And he was unbalanced!
Then he continued...
"Katty... Look at me!! I said.. LOOK AT ME!"
HAHAHAHA! Damn funny! I don't even know what he is up to! Then he continued
"Katty.. You drink what, I will drink what"
Cause I was leaving that time, I think I must make him more seh. So I took the bottle of Martelle, Just drink whatever it is, and i gave it to him. And he drank it too! More than me of course! And he again started to dance! KAO! I never in my life seen xiang so drunk before! HAHA! I think that day we are the happy one not him! HAHA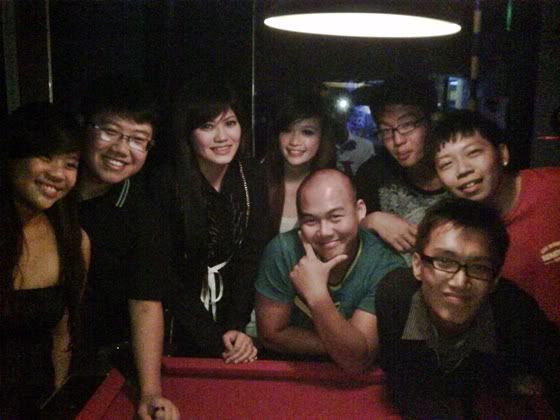 I really feel very blessed to have them! To have them to stay with me when I am in my down-est side! Specially everytime after KTV PUB, the big brother like xiang and cek will always ensure that someone will send me home. That night, I even received 4 messages from them. They make sure I am okay, I am not drunk, I reached home, There is someone who take care of me! All the brotherly and sisterly love! And of course, their advice. Be it a bad scolding from them or really good advices from them, I am SOOoooooOooooo appreciated!
DCNT Poly Friends ROCKS >3
.
.
.
.
Nonetheless, I believe it is good to say it out to friends. I really feel relieved lah. At least they won't keep asking and asking and I am like stucked!! The moment I say it out, WAH PIANG, I am super happy and relieved though it is not solved. HAHA! But still, at least I don't have to hide anymore! =D Actually that day, there is a period whereby I cannot remember what I have said to them. HA! I need time to recover for a while. But heng, I stopped myself and drink coke instead! When the games we played, I think I forgot a little! :X