Just a simple update!

*SCREAM*

NATAS FAIR IS OVER!!!!!!!! FINALLY!
We had the worst fair ever! I never felt so tired! On the first day, I am already down! frigging tired! Not sure why!

Forget about those nasty customers that I have met! Those unknown scoldings from customers. Ok. I am kinda used to it. Just attitude back or ignored will do. Kinda of zai already. HAHA! Luckily there are no customers that are super attitude or those that scold all kind of language one.

But feel so envy that they are going overseas and can feel their excitment! You know I will always take note of those nasty customer/superb good customer, see which destination they are going and date. Just in case I lead tour... heh heh!

And I think I will gain weigh during fair. I am pretty amazed by the amount of things I ate. Even irene was impressed! If there is things/snacks, I will confirm eat. And those 便当, I ate them all up!! 3 meals with some teabreak snacks! Eat until gao gao! HAHA!

The happiest is my work being appreciated. Nothing is more satisfied than this! I am happy (: All the rush-outs, rejections...不白白付出的! 总算有回报啦!

Even though NATAS is over, there are more fair coming up in October! Meaning...Weekend burn again :( It is going to be a tiring month ahead!! Can't stop busying! The thing that I want to do now is to maintain my health. It is failing already lah! :( So ya. Jia You! :D


*

Saw some fascinating quotes from twitter.
-
Never let anyone hurt you twice. Once is more than enough. For we weren't born to be hurt but to be loved.
-
You never know what you have until you lose it, and once you lose it, you can never get it back. -Audre Lorde
-
We started up like romeo and juliet but it ended up in a tragedy. -Milhouse
-
Time passes. Memories fade. Feelings change. People leave. But hearts never forget. -Cherlynn Shakespeare
-
It takes years to build up trust, and only seconds to destroy it.
-
Sometimes people have to cry out all the tears in order to make room for a heart full of smiles
-
Its funny how the only people who hurt you are the ones who promised they won't. -Sheri Roushdy
-
Greatest thing in life is finding someone who knows all your mistakes and weaknesses but still finds you completely amazing
-
The truth may hurt, but would you keep on living in the world of lies and masks? I wouldn't.
-
It is amazing how someone can break your heart, but you still love them with all the little pieces.
And of course, some funny ones
-
My mom thinks "lol" means 'lots of love" She texted me :"Your Grandma had just died LOL"
-
In Maths, it's never a question of who, what, when, why or how... its always a question of "huh?"
-
Life is not like Burger King - you can't have it your way.
-
I broke up with you like L'oreal - 'Because you worth it'.
-
Girls wish their boyfriends to be like Energizers Batteries - 'Keeps going and going and going'.
-
You wish your boyfriend's dick to be like KFC - 'Finger lickin' good'.
-
Don't try to be anyone on this earth. Be like SONY. 'Like No Other'.
-
Twitter is like Nokia - 'Connecting People'.
-
Your love is like Porsche. 'There is no substitute'.
-
I'm like Reebok - I am what I am.
-
Life is like Adidas and Nike. 'Nothing is impossible' so 'Just do it'.
-
Everything happens for a reason, just like why God gave us a middle finger
Saw some pictures from Mark. Thanks! :D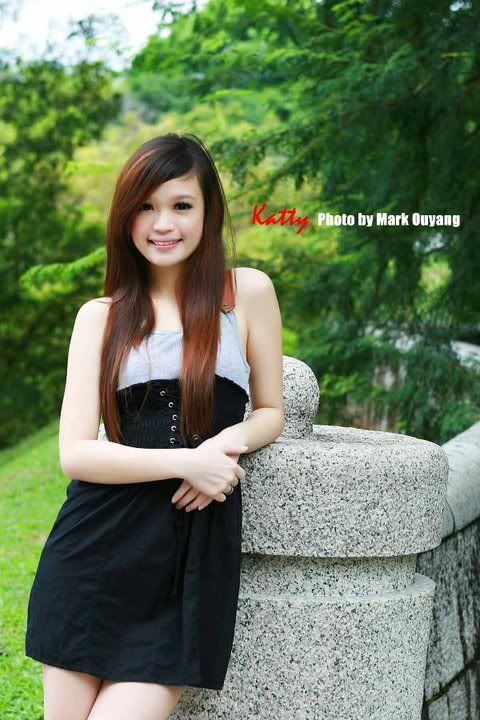 And the truth is clearly shown. Fat Face! Don't remind me of my fat face!! I have gone through some of the pictures taken years ago! I do have a V-shaped face in the past. But now, O-shaped liao! I have friends/ex-colleagues who said... "Wah, katty, you are kinda of... "肉" liao!" Cuied! I was thinking how can they see it caused Im in jeans and with those big jackets. And then they said... "Oh! Yah.. Is your face..."
*CRIED OUT LOUD*
Talking about V-shaped face. We were talking with the korean guides about comestic surgery in korea. They said about young girls are kinda of obsessed with comestic surgery. Eg. V-shape face, S-line and etc... And it is so common in korean that parents give comestic surgery as rewards/gift. Some as 21th birthday and some are because they got into uni. *JAWS DROPPED* And they said that those korean in the streets look kind of alike. I guess is because they went to the same doctor? haha.
It is hard to slim down those fat on the face lah! Alright. Accept it. Office jobs are like this!
With love