I haven't been blogging about the little devil at home! Well! He is now going to school! Cool huh. He is now in playgroup. Before the day when he went to school, I asked him if he is happy. He said "我不开心,因为我不要读书!" His reply kinda of shocked me actually!

Here are some of the photos of him on his first day of school! :D He wasn't cooperative during the first few days of the school! He refused to self-intro,chu-chu train with friends and insisted my mum to accompany him! I think it is normal lah.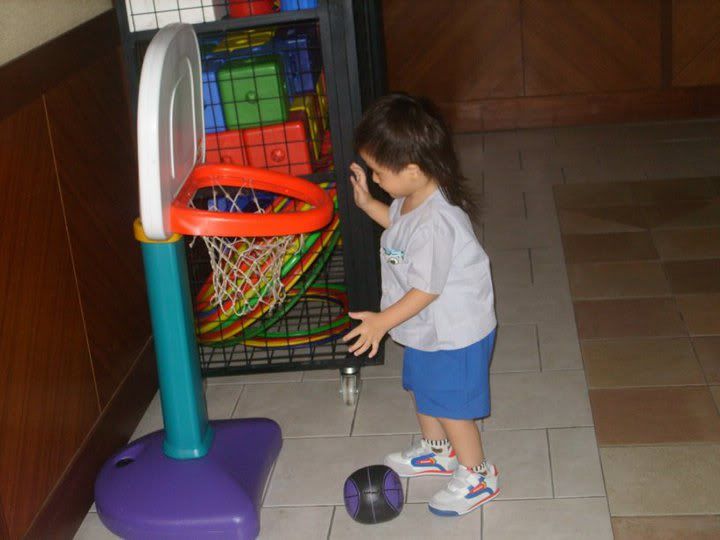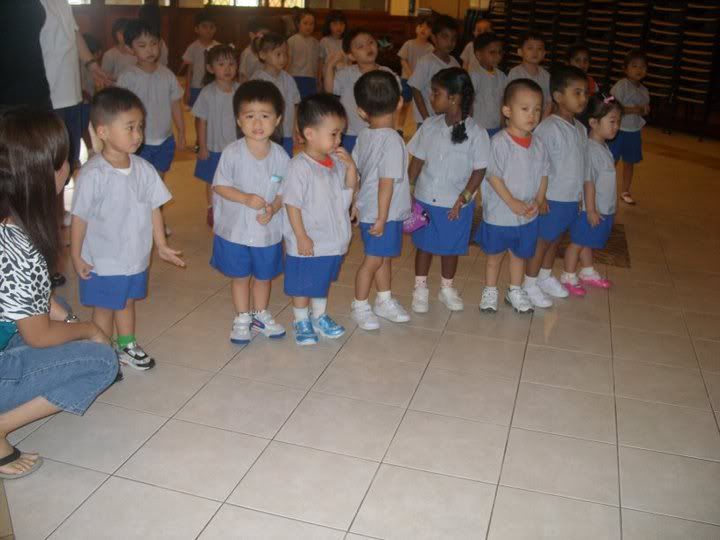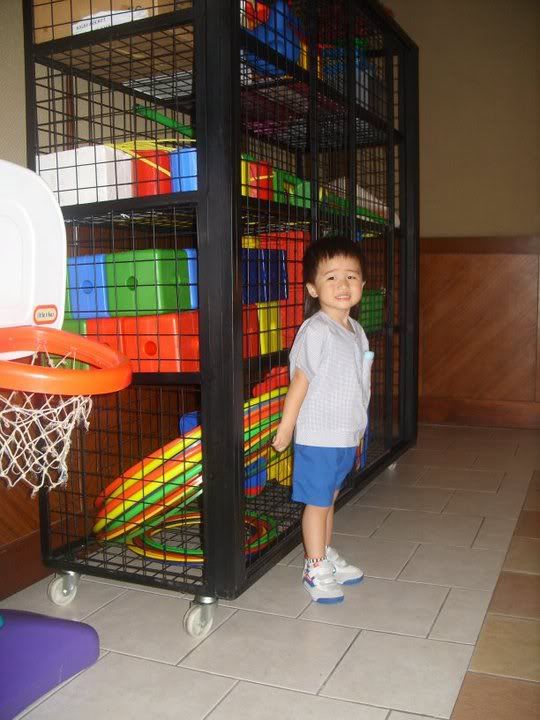 After a few days, he saw one of his classmate having "chuggington" bag.
HE ASKED ME TO BUY FOR HIM!

!
=.= Do you think I buy?
ZZzzzz I did bought for him!
There was a day whereby he dozed off when his teacher was teaching. HAHA!! He said that he was too tired! SO CUTE!!
Sometimes his reply really made us LOL.
For instance, we were teaching that if he is going to toilet to pee or poo, he must tell teacher and his teacher will swipe his butt for him. His reply is
"等一下我的老师晕到啊!"
ZzzzZzzzzz
That day, he was asking me if he needs to go school tml. I replied him yes. He got so fed up and said "
huh....昨天也去school,今天也去school,明天也去school,我不要读书!!"
Zzzzzzzzzzz
I think he really learn fast in school. He is able to memorise what he had learn. Those songs that teacher has taught him.
Check this: http://www.facebook.com/video/video.php?v=417691572449 The song that he had just learnt! We don't even know he is singing that song until we came across his worksheet. :X
His hair style by the way! Superrrrr longggg!!

With love