Finally back from a short trip to Batam over the weekend on 26 June 2010 to 27 June 2010! :) This time round, baby and I went with his brother and his girlfriend! He was clearing leave so he was able to bring me overseas! BY RIGHT, he wanted to bring me for cruise! But it was too sudden! We changed from cruise to ferry instead. HAHA!


BYE SINGAPORE!!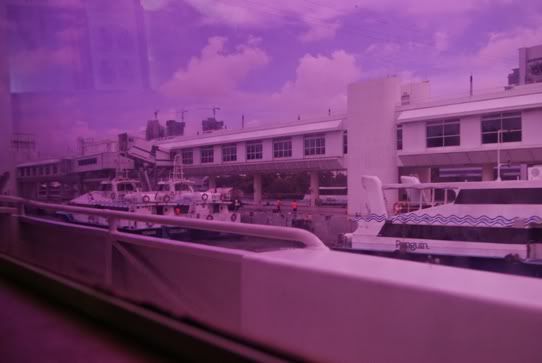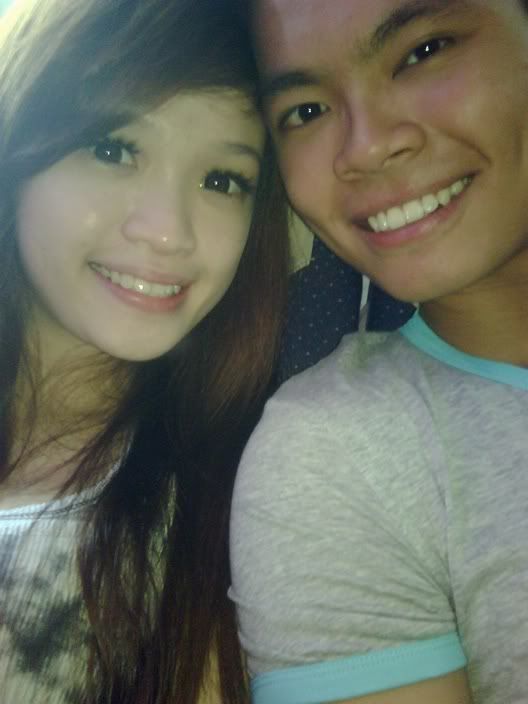 *


This time round, we are staying at
Ihotel
, just a few mintues walk to Nagoya Hill. The location is good and it look grand too! HAHA!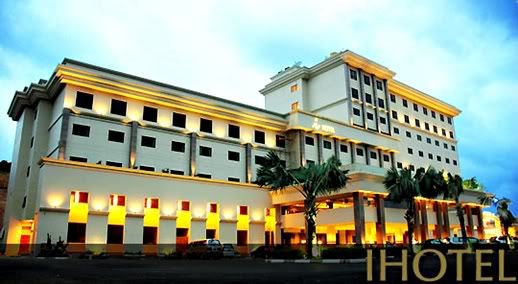 We were so impressed with the high tech of their lift! In order to take the lift, you have to scan your room card before you are allow to press the button!

We upgrade to Deluxe Room as it was fully booked! Upgrade for $15 per room per night! And it was really worth! The room is so spacious!!! Specially the toilet! HAHA!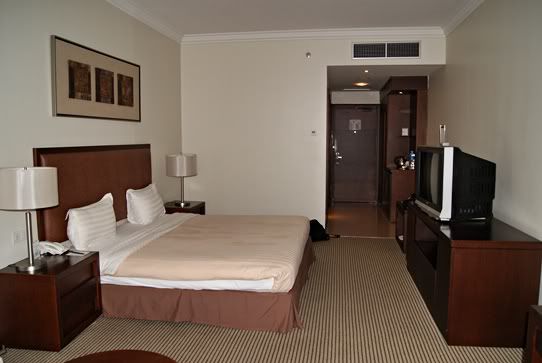 We walked all the way to Nagoya Hill!! It took us about 5-10 mintues only :) Lunch at
Nagoya Hill A&W
. Kinda sad when their burgers have sold out! I don't really like their chicken as it is kinda small! About 1/2 size of those KFC fried chicken :P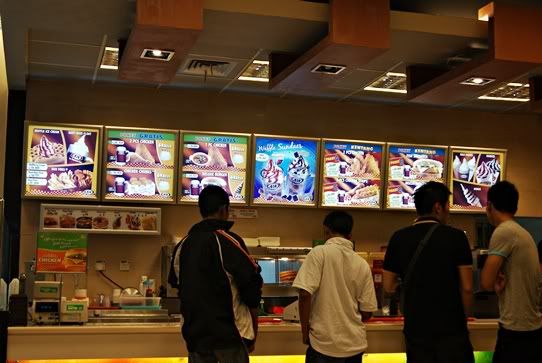 *
Then we proceed to
Batam City Square
for another round of shopping before heading to SPA! :) We brought them to play Bom Bom Car again! HAHA!
His brother and Michele! :)
Baby and me! :)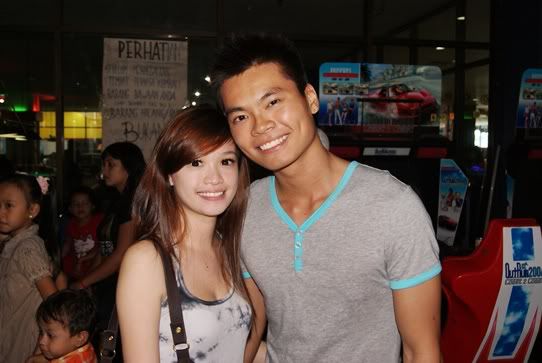 We played for one time only! Maybe because it is a Saturday. There are a dozen of kids! We were queueing like mad! I really mean
MAD
! Cause those kids will continuously give the worker ticket everytime when they finished! So we have to wait till those tickets on their hands to be finished!! The queue was short but still lots of round before our turn! :(
*


After that, we went back to Nagoya Hill -
Esaka Wellness
! This is my second time with them! :) We choose a Sweetie Spa. It cost about 800 000rupiah. appro $123.00 before tax! :)
This sweetie spa consists of
* Aromatherapy Massage
* Strawberry sweetie Body Scrub
* Body Steam
* Strawberry Body Mask
* Papaya Enzyme Body Polish
* Aromatherapy Lavender Bath
* V spa Ratus.
It took us almost 3 hours plus to complete everything though they stated 2 hours 24 mins! I think the girl that massaged me don't really like me! HAHA! She kinda of skipped a few steps during the Massage. She never massage my head and hands! The other time I went I experienced that! =\
Baby's worst, he has a man who massaged for him! HAHA! He kept complaining that he was molested!! He thought that it was a couple package so it will most likely be a Masseur instead of Masseuse. But when his brother told him it was a Masseuse. He was so sian! HAHAHA! Serve him right!
The instruction given by them is really not very clear! I have difficulties understanding their english! After that, my Masseuse brought baby and me to this room. Oh yah. Our body is still with the body mask. HAHAH!
Then she left! Obviously we know that it was the
Aromatherapy Lavender Bath
. But how are we going to get ourselves in and whether he is going in as well? Like I say, the instruction was kinda blur. The in-charge there told us that this package includes a spa, as for the guys they will get to massage longer!
Guess what we thought?
We thought that I am supposed to get in there and baby will have someone massage him beside it. Ok. Stupid thought. In the end we still went in. HAHA!
The funniest thing is I went in with my robe!!
Don't laugh!
That was my first time okay! I don't even know what to do!! damn it! She gave me a sort of sarong tube and she told me it is to use for SHOWER!!! I think i supposed to get it with the sarong tube! HAHA! But she told me is to use for shower!! In the end, I am like washing their robe for them! HAHAHAHAHAAA! Damn! I feel that I am making a fool infront of them sia! :X
That was the body mask! We was pondering whether to get in with the body mask. HAHA! We feel that it is weird lah! tsk!
Don't laugh!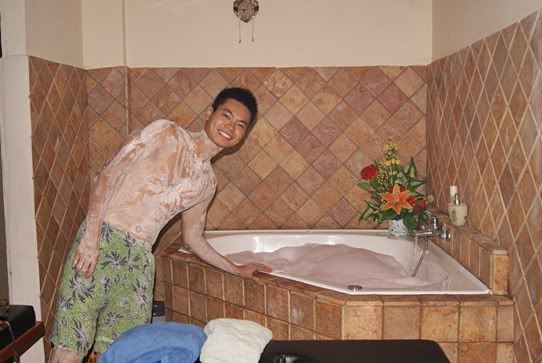 OH YA! Because of the body mask and the body scrub! Baby kept kp to me whether it will turn him fairer! HAHA! Quite a possibility right! Then he kept kao kao niam!! He said
"wahlao, 我晒太阳晒到半死才黑,现在叫我还钱变白#$(*)#(%*)$("
HAHAHA! In the end, he didn't turn fairer! =.=
*
We ended the whole session at about 9.30pm!! And his brother and Michele were already waiting for us for almost 45 minutes! Because we went in later than them. But kinda bad to let them wait for so long!! :X
After the session, the smell of the strawberry lingers on my skin for 2 days! HAHA! Still have the strawberry smell! Feel like eating myself up! =]
After that, we went to
Golden Prawn Restauran
t again!! Nothing much just ordered some food to eat and it only cost us $32 for that meal! :D
*
I think the hardest thing to be in Batam is the number of zero they have!! And it seems that we were a millionaire! His brother feels that he is playing monopoly instead! HAHA! This time round, I leave all the money to baby to handle. I feel like a handicape! The zeros are really driving me crazy!
The thought of millionaire make him go GAGA!!!
Unfortunately, Baby and I did not bring enough money! So poor thing! I only changed $80 and I brought $50 there! In the end, I spent $24 on kueh lapis! haha!
And baby and I ended up not enough money! I bought NOTHING there! He bought a polo shirt!! He wanted to buy the polo shirt for me using mastercard! But in the end, I refused. So it was an empty trip =(
***************************************************
Breakfast in hotel is okay! But as compared to Holiday Inn! We still prefer Holiday Inn breakfast! But I love their waffle!!
**DROOLS**
After that, we checked up and proceed to Mega Mall! Poor thing! Left not much money on us! We ended up eating KFC. :X Then proceed to ferry and get back to Singapore :D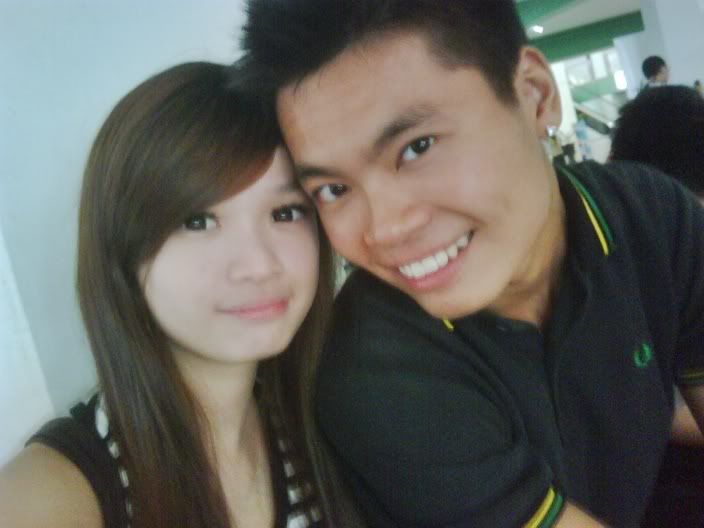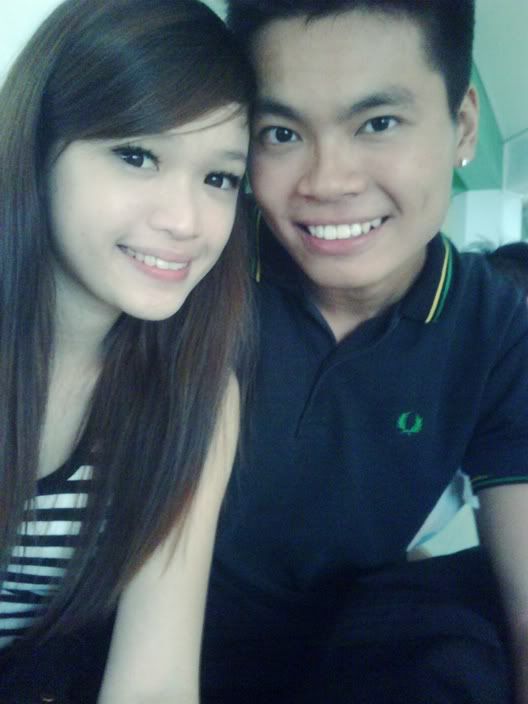 *****************************************************************************
Baby thinks that I am boyish! WHY? Because I am a soccer fan now! When time is up, I will be glueing onto my laptop to watch the match! And of course, I won't wake up at 2.30am for the match! But damn it! The match at 2.30am are always the exciting one!! :(

And he thinks I eat alot! HAHA! Cause we were into a conversation with his brother and michele; he thinks that she ate a little! Then sad, he said that I am 大胃王! Irritating!

Come to think, I really think that I am boyish! But how? No choice! I am still happily eating and watching soccer now! muahahaha!
With love