HAPPY BIRTHDAY TO MY MUMMY!
Just a simple birthday celebration at home with the DIY cake that we bought. =D

That is not from ICING ROOM! But another one in city square.
They have the same concept.

A super funny DIY face shape that Qien and I did!

The kids are always the one who are so excited! Specially that little boy! And super hard to take a photo with him as he is forever moving here and there. He can pose at position A and when you snap it, he changes position... So the image turns out to be blur!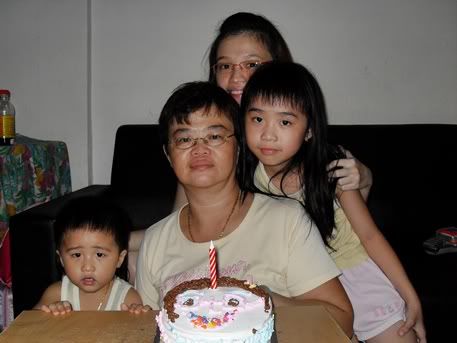 Wish my mummy 年年有今日
,岁岁有今朝
HAPPY BIRTHDAY!!
Heading Hong Kong in 2 days time with family! =D