17 February 2010 (Wednesday)
Continuous of house visiting from Chu Yi to Chu Si! It is so tired!
It is even worst than working! LOL!
During new year period, not only busy with house visiting, I am also busying eating!!
Went over to my 7th uncle's place which we witnessed a tragedy!!
We were inside the room when my 6th uncle who is outside the flat called us.
he said "there is this old lady here sleeping on the road!!"
SLEEPING ON THE ROAD?!?!?!
All the aunts dashed out to see what happened. Apparently, the old lady is not sleeping, but somehow fainted on the pathway. Some kind pedestrians actually stopped and wanted to help out. But the old lady did not have any reaction!
My uncle said that her face and body is getting darker and darket (Bad Sigh) and My aunt said that the old lady seems to 吐白沫! I don't know why they got powerful eye sight to see it so clearly!
The ambulance took quite long to reach. And sad to say, it has pronounced as dead. It is kinda saddening.
If only, people realised it earlier? If only, ambulance comes here? If only... Too much if only. But I guess this is all fated.
It is on the newpaper on 18 February 2010 too. Kinda sad for her family :(
Don't you think this new year, I met too much of bad things?
I am going to 拜太岁 soon!
*
THE HANDMADE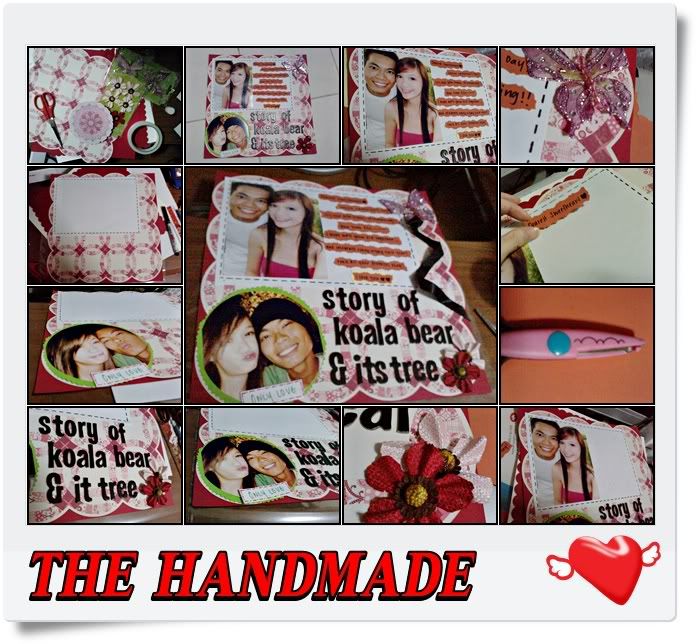 *


I bought these 2 figurines to put on my office! Cute right?
I intend to buy one every time I passed by their shop!
The one with spring is $5 while without will be only $3.80!! :)

*

Finally I bought all the things for my chalet and birthday decoration! It is really tedious and time seems to run out every now and then! It is so hectic la!!!
But ok. This weekend will be my birthday chalet :) It is understandable that some unable to make it cause it is 初七! Most of them are having dinner and etc...
OK!
So this weekend, Saturday!
Costa Sand Pasir Ris!! 不见不散!





With Love