23 January 2010
Finally survived to SATURDAY!
Baby came back on friday instead of Saturday!
He was way too lucky that someone replaced him for guard duty :)
How awesome can that be :DD
*
What a day to work on Saturday when office is less than 5 people working?
And what a day when livejournal is into maintenance ( I can't even do a online shopping!)
Worst still, HH.com had some problems with their website!!
T.E.R.R.I.B.L.E
Saturday Morning!!!
Worst still, my dress was way too loose and I can't find a safety pin!
*
Baby came to fetch me after work :D
And he decided to go to Jurong Point :)
Okay, we spent almost our
WHOLE AFTERNOON
at Jurong Point.
That's really amazing!!
We had a hard time looking for present for Qien.
He did not have time to buy last week and he wanted to buy it this week though it is a belated.
In the end, he bought her a Disney Mermaid Princess goggles and a float :D
*
After that he bought me to
THE ICING ROOM
.
Actually Jurong Point is the Night Out Destination that he always come with his bunk mates.
And he told me that he saw
THE ICING ROOM
and wanted to bring me here.
No wonder he wants to go Jurong Point since... last 2 weeks?
AND WE STARTED OUR FIRST DIY CAKE :D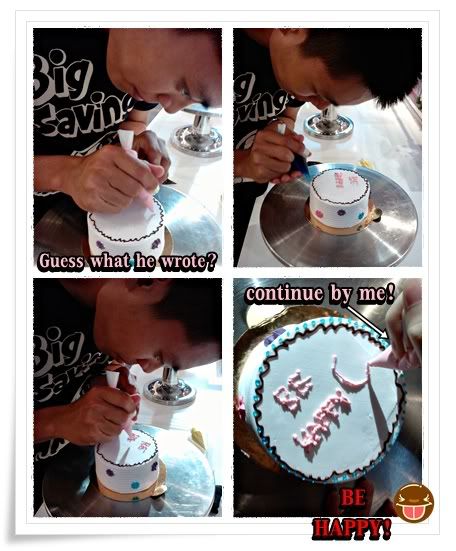 The supposed-to-be-a-smiley-face was totally a destroyed!
*I know*
HAHA!
So I decided to make it into a durian
(

Green

and

Yellow

Cream)
.
Seems like a durian right.
HAHA!
But then we modified it again and the outcome is quite... okay? I supposed =P
If you notice, there is lots of chocolate cream!
Because he kept saying "Wah, the chocolate cream smell very nice, put more"
And in the end, he kept adding chocolate cream!!
*
TADAH! We finished doing :D
SATISFACTION!!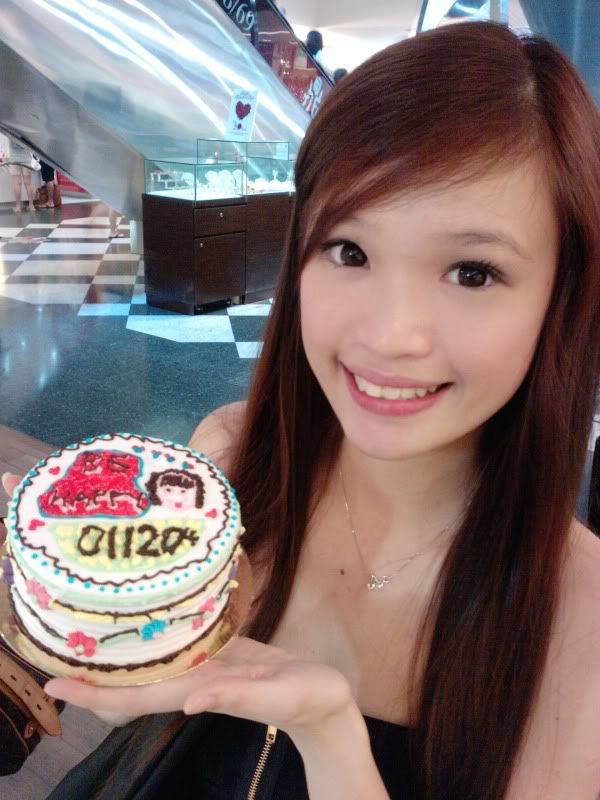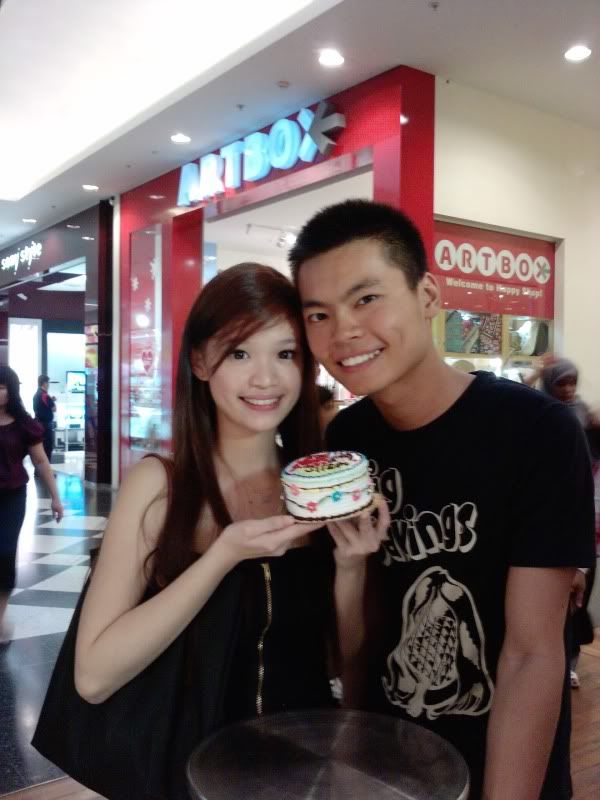 *
After dinner, we decided to go Telok Blangah Bridge (Mount Faber)
With the help of Chong Meng, we managed to get there :D
(Thanks Chong Meng!)
Nice Scenery! Nice Lighting :D
Too Bad, My Handphone Camera has a really bad quality :(
(DSLR is coming!)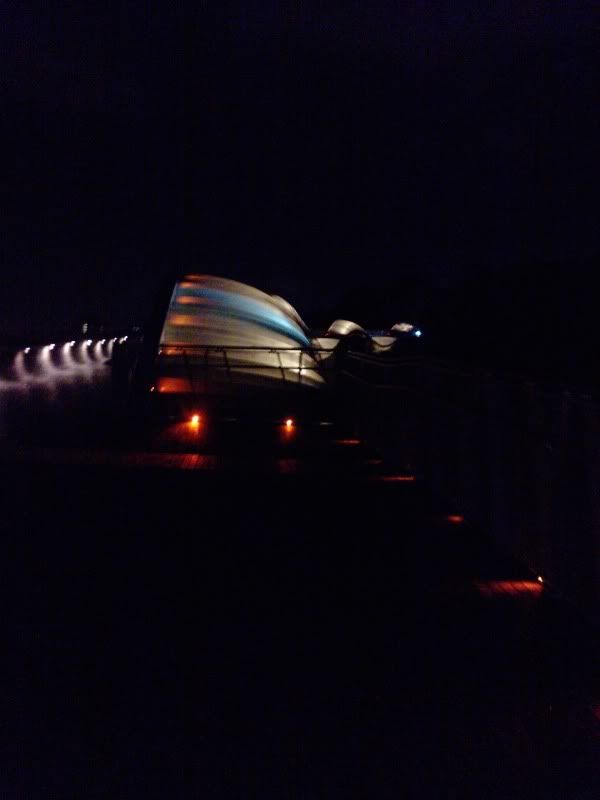 And we start to eat our cake :D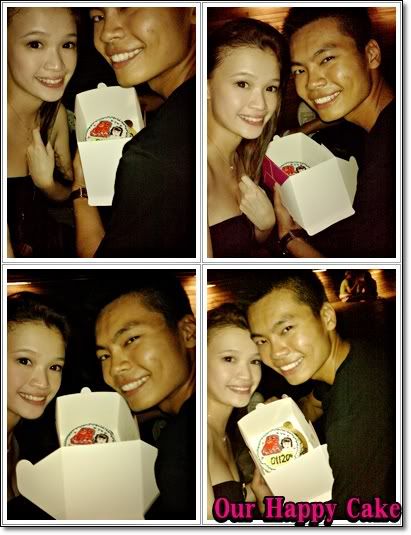 *
okay! It is indeed stupid when I suddenly scream "WAH, you see the stars are floating away!!"
It really seems to be moving!!
And his reply "Shooting stars?"
In the end, it is
NOT
the stars that is moving, but the cloud!!
The cloud is floating so fast, and when you stared at the sky, it really makes you think that the stars are moving!
What a
great
discovery we made. =.=
And we started to say things about childhood.
Female Childhood VS Male Childhood!
I just can't stop laughing at his childhood stuff!
The difference between boy and girl!
It is really a L.O.L session!
Thanks for making me to laugh really hard!!!
*
We got the wrong way
OUT
and in the end, we ended up at Chong Meng's place!
And the BUS Jokes that we made!!
Super Throw-Face!!
BUS Racing when we are on Bus 124 and Bus 61 on in front of us.
We have to take Bus 61 Home and we dropped very fast at one of the bus stop and he ran for the bus 61; but the bus went off!!
The kind driver of Bus 124 honked us to get up the bus again and he told us that there is still lots of bus and we don't have to run like this!
What a hoo-haa we made and I am kinda lazy to elaborate more. HEEHEE!
I got a really FUN saturday!
Bus-Chasing!! LOL!


If everyday is a Saturday... (I really hope so)
With love